Groot-Bijgaarden castle displays flowers and lights twice a year
Castles of Belgium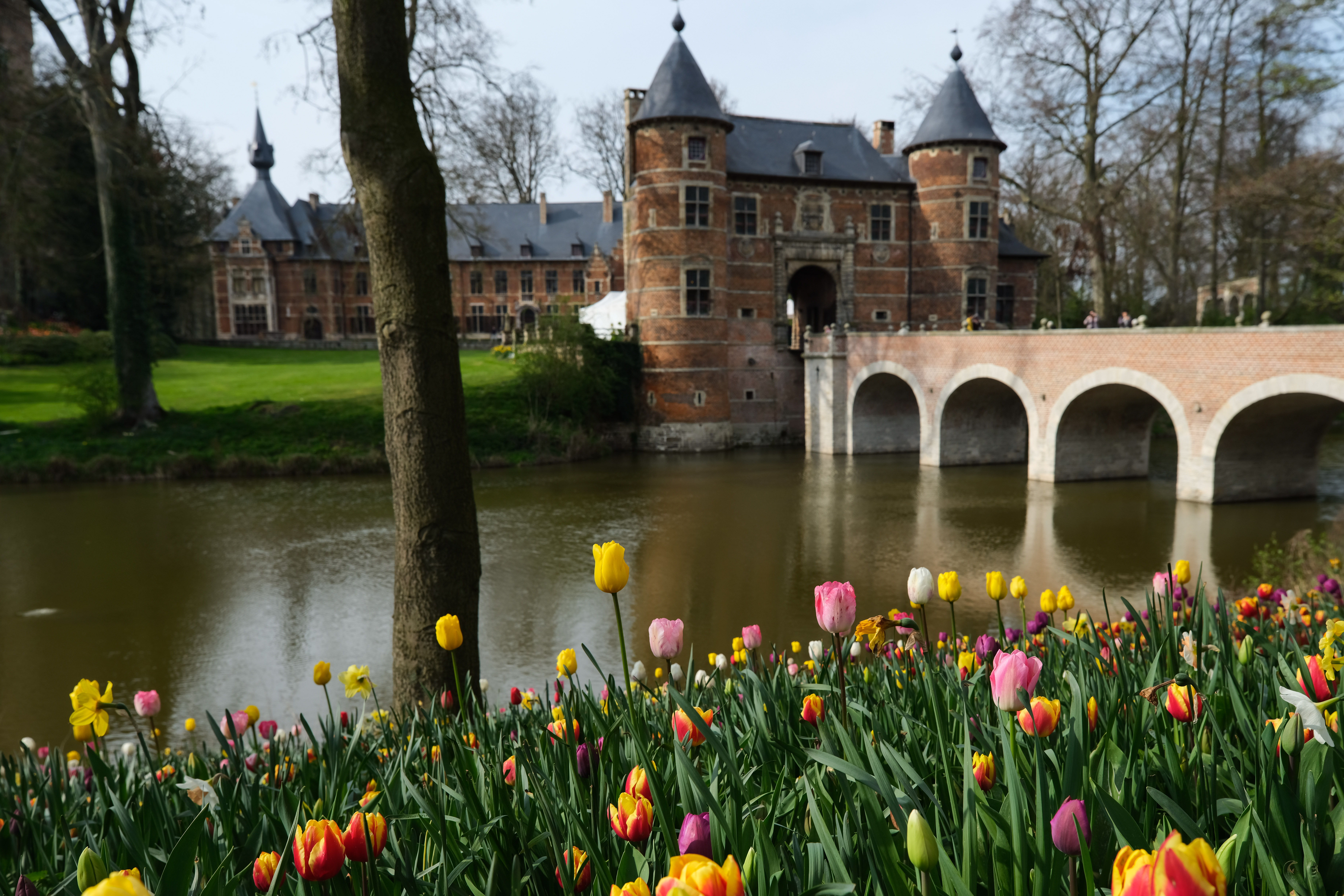 The castle in the village of Groot-Bijgaarden (or Grand-Bigard, in French), located 7 km from Brussels, in the Flemish Brabant province, is surrounded by a large moat and centuries-old beech trees. It has a five-arch bridge with access to the fortified entrance from the 15th century. The castle itself was built in the 17th century and it is an example of the Flemish Renaissance style. The main building is made of red bricks, contrasting with the white stone windows and the blue slate roof.
The donjon was built in 1347 and has been on the list of protected Belgian monuments since 1940. In 2012, the Flemish Immovable Heritage awarded a premium of more than 465,500 euros for its restoration.
"The keep, a medieval defensible residential tower, has great historical value and is preserved as such with this restoration premium," said then the Flemish Immovable Heritage, Geert Bourgeois. The tower walls are two meters thick and visitors can have a panoramic view of Brussels, spotting even the Atomium.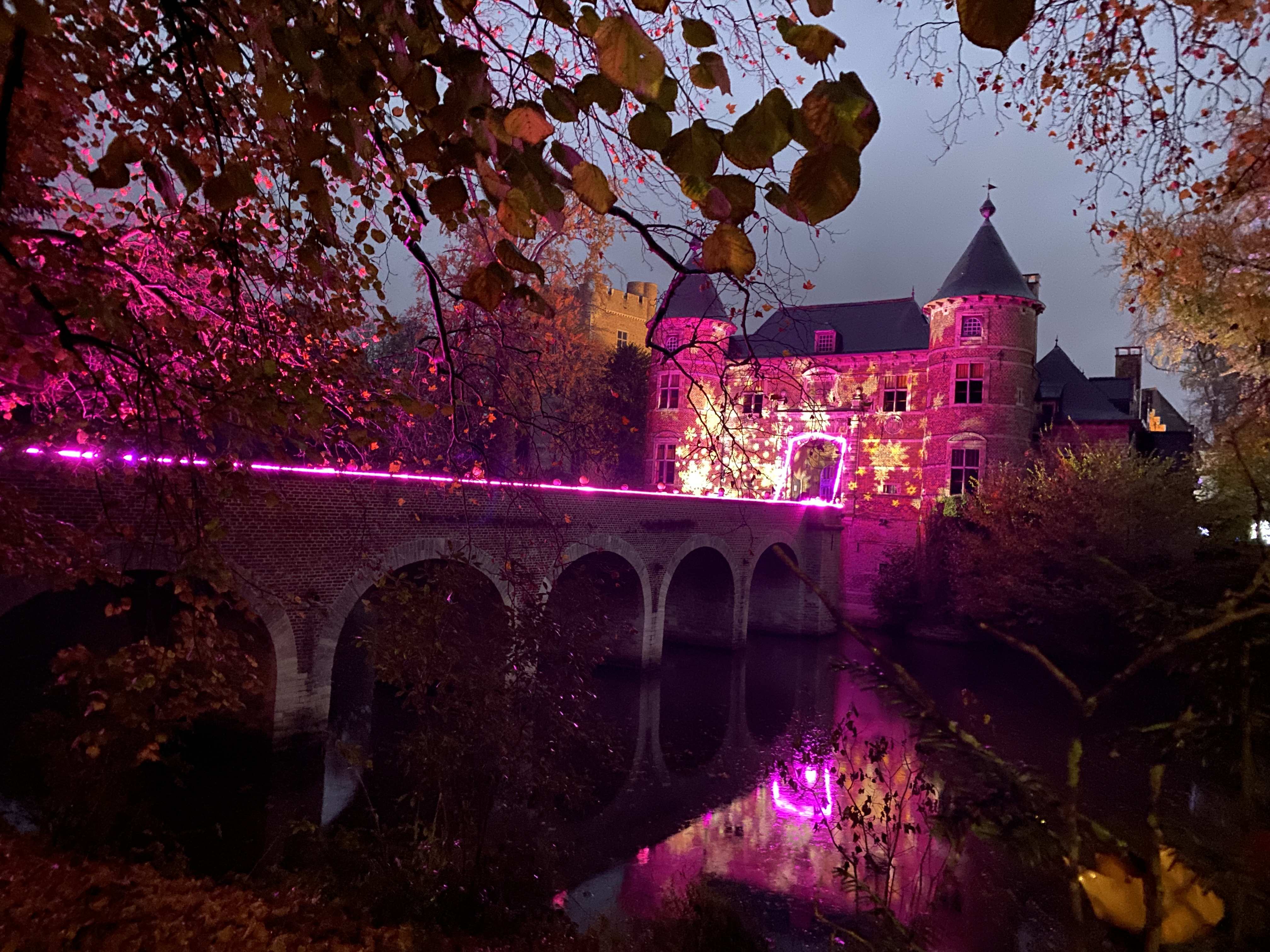 Awarded light festival
Today, besides private events, the castle holds two main exhibitions open to the public under ticket purchase. Every spring, since 2003, the castle organises "Floralia": an annual flower exhibition spreading more than one million tulip bulbs along its green park. In winter, "Lightopia Brussels" makes the Groot-Bijgaarden castle reborn with light installations, immersive light routes and a water show.
The sound and light festival started in 2019 and has already won several international prizes. Visitors can see Lightopia until this January 8. The exhibition is open from 5 PM to 10 PM, but the last entrance is at 8.30PM. It costs 18,50 euros for adults (over 16 years old) and children under 4 years old can enter for free.
(VIV)
Belgium has the largest number of castles per square metre in the world. There are more than 3000 castles, beating even France. Some regions have an average of two castles per village. This week we present some of the most remarkable.
#FlandersNewsService | © BELGA PHOTO (Xinhua/Zhang Cheng)