Grand Bigard castle near Brussels stages first continental edition Lightopia Festival
23 September 2022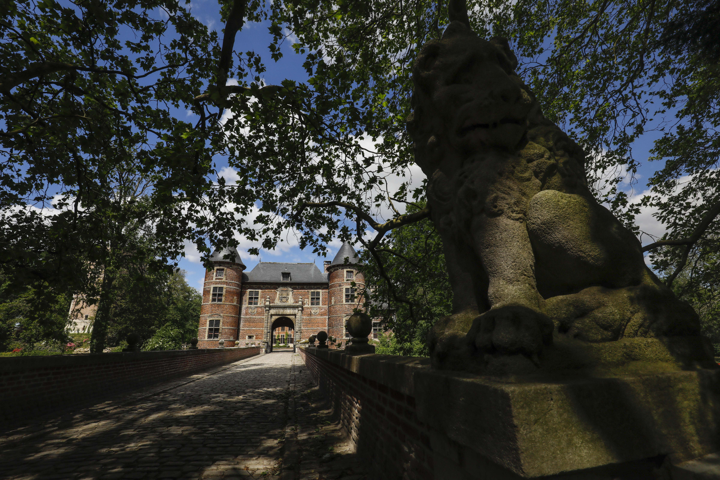 This winter, the Grand Bigard castle just outside Brussels will be the setting for the Lightopia Festival, Europe's largest lantern and light festival. It is the first time the event, which is inspired by the Chinese New Year, will be held outside the United Kingdom.
"We are delighted to bring Lightopia Festival to Brussels in the beautiful surroundings of Grand-Bigard Castle," Ian Xiang, founder of Lightopia, told Brussels Times. "At Lightopia Brussels, we will share our passion for light and creativity, bring joy to our audience and offer them an unforgettable experience that families and friends can enjoy together."
Xavier Pilgrims, owner of Castle Grand-Bigard, is delighted that the event will take place at his estate this year.
"At night, a fantastic light show will illuminate the castle and park with hundreds of multicoloured and interactive lights, a real enchantment for everyone."
Grand-Bigard Castle is a 17th-century monument adorned with beautiful gardens, magical forests and Renaissance-style architecture. From November, people can admire a 1.8km-long path of lights and lanterns there, filled with thousands of installations with more than 1,000,000 light bulbs.
Manneken Pis fairy
The festival includes an interactive tree of life protected by the Manneken Pis fairy. Visitors will walk through an enchanted path of lights and discover the Fairy Gate, Golden Christmas Tree, Spell Tunnel, Dream Catcher, Magical Safari, Belgium Fairy Flowers, Enchanted Mini-City, Wizardly Lights and Love Land, among others.
A water show will also rise in front of the castle with a 40-metre-wide and 15-metre-high water screen, transforming the castle into a never-before-seen fairy world to enjoy over a cup of mulled wine or hot chocolate.
Award-winning festival
Lightopia Festival is undoubtedly a must-see for enthusiasts. The festival has already won several awards for its combination of traditionally handmade lanterns with modern design and technology such as water shows, 3D projections and artistic installations to create an interactive and immersive experience.
Lightopia Brussels at the Castle Grand-Bigard will be open to the public on selected days from 18 November 2022 to 8 January 2023.
(AHU)
#FlandersNewsService
© BELGA PHOTO THIERRY ROGE - Illustration picture shows the Groot-Bijgaarden - Grand-Bigard castle in Dilbeek, Sunday 24 May 2020.