Government will reduce Belgium's 27 billion euro deficit by 1.75 billion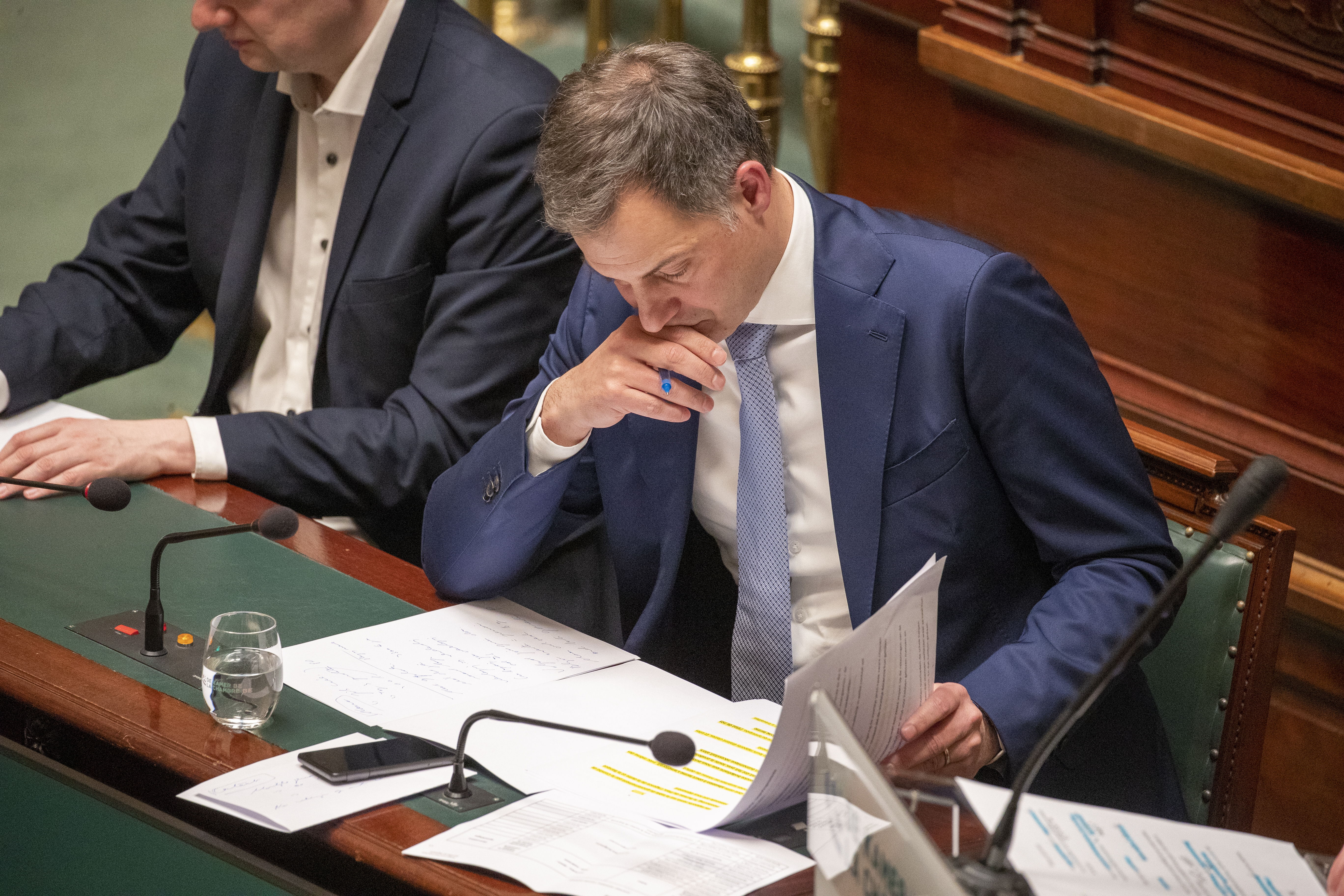 After a marathon meeting, the Belgian government has agreed on budget controls. They will reduce Belgium's 27 billion euro deficit by 1.75 billion instead of 1.8 billion euros.
In all, there are about 70 measures to reduce the deficit. 200 million euros in unused healthcare reserves will be eliminated. Multinationals will be taxed 15 per cent, accounting for some 300 million euros. And there will be an increase in excise taxes on tobacco. The most controversial measure is related to social benefits. The fourth and final planned increase in the minimum pension will be scaled back, and the increase in the minimum benefits will be scrapped altogether.
The federal government has been negotiating the budget continuously since last night. The discussions stalled for days because the French-speaking socialists and the greens, in particular, blocked the negotiations when prime minister Alexander De Croo wanted to remove the last tranche of the increase in minimum pensions and benefits for the unemployed and people on a living wage.
Arduous negotiations
After days of arduous negotiations, the core cabinet finally decided to pass the increase, albeit by less than initially envisioned. A single person with a minimum pension will receive gross assistance of 1,768 euros from 1 January 2024, instead of 1,783.30 euros. If the fourth tranche had been eliminated, this would have amounted to 1,737 euros gross. Net, 1,622 euros will remain, instead of 1,606 euros without an increase.
"This is basically a budget audit for this year, but we've done more than that," De Croo said. A budget audit looks at whether the budget is going as planned. "But we have not only done a check for 2023 and 2024; with this budget agreement, we are also ensuring a total improvement of 1.75 billion in the budget deficit."
De Croo stressed that some additional efforts had also happened. "You shouldn't forget that we have also made investments, including fighting drug crime. If you add this, our efforts have even raised 2.65 billion gross."
Prime minister Alexander De Croo © BELGA PHOTO NICOLAS MAETERLINCK
​