"Good Move", no cars? Brussels neighborhood protest for freedom of transport choice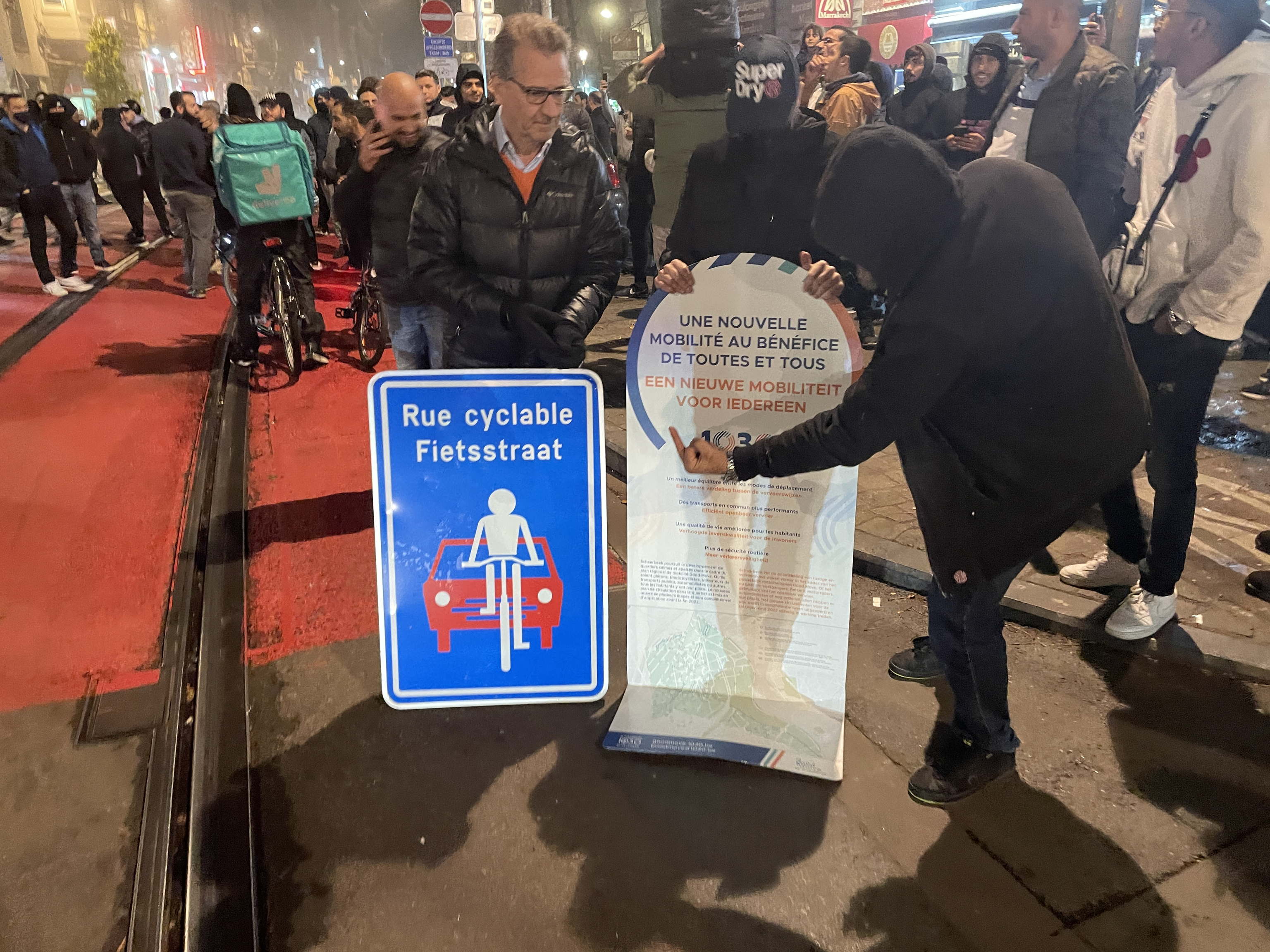 The third and final phase of the regional "Good Move" plan aims to make Brussels neighbourhoods largely car-free. The neighbours are divided, though: there is support for the changes and critical voices. Last Monday evening, traffic signs and barriers installed as part of the new traffic circulation plan in the Brussels municipality of Schaerbeek were dismantled by opponents of the plan.
"A few dozen protesters took down poles and signs in these squares. Neighbours who asked questions about this were threatened," said citizens' collective 1030/0, which is in favour of the new traffic plan.
"Is it just a test? Where can I make comments?" Yildiz Kezban, resident for 33 years, asked the Belgian newspaper Bruzz. "My daughter lives in Vilvoorde. She can't park here anymore when she comes to visit me. Now cars will have to drive even more laps. It will be good for cyclists, but not for the car," she added.
The police were present to prevent any unrest, as the demonstration echoed the opposition in Anderlecht's Cureghem district and in Jette's Lecharlier district, where the mobility plans proposed by the municipalities have since been temporarily suspended.
In Schaerbeek, two police officers and a firefighter were injured in a new protest against the new circulation plan in the Berenkuil district. Some 200 protesters have sabotaged traffic filters and removed road signs. Firecrackers and fires were also set off.
Schaerbeek municipality wants to keep the circulation plan, but has already made a small change in the Berenkuil district in question. The Good Move plan will be temporarily "frozen" until March 2023. "We are not going back to the principles, but we are already adapting the project today," said the cabinet of Mayor Cécile Jodogne (DéFI).
Individual need x collective move
The issues over the "Good Move" plan are based on travel and transport behaviours. "Mobility remains very personal because it is linked to freedom. The car has also been marketed like this for a long time," says sustainable mobility professor Cathy Macharis (VUB) to Bruzz.
"Now many people are starting to notice that the car is not so free after all. It starts to cost a lot and it's harder to park it. To show them that they can feel free without a car, you have to address the underlying problem," Macharis explains.
The mobility professor calls it "car dependency". "It can be objective, for example for those who have to work at night outside the city, but also subjective."
At the end of the day, Macharis considers the issue is about participation, who can make their voice heard. ​ "Doing that well, with all segments of the population and often in other languages, is difficult. There was some difference between the different municipalities, but even then a small group can hijack the discussion," she remarks.
(VIV)
People hold a protest action against the "Good Move" traffic circulation plan in Schaarbeek Brussels, 25 October 2022 © Belga Photo (Nils Quintelier)