Gold medal in Munich, Belgian athlete Nafi Thiam aims for European record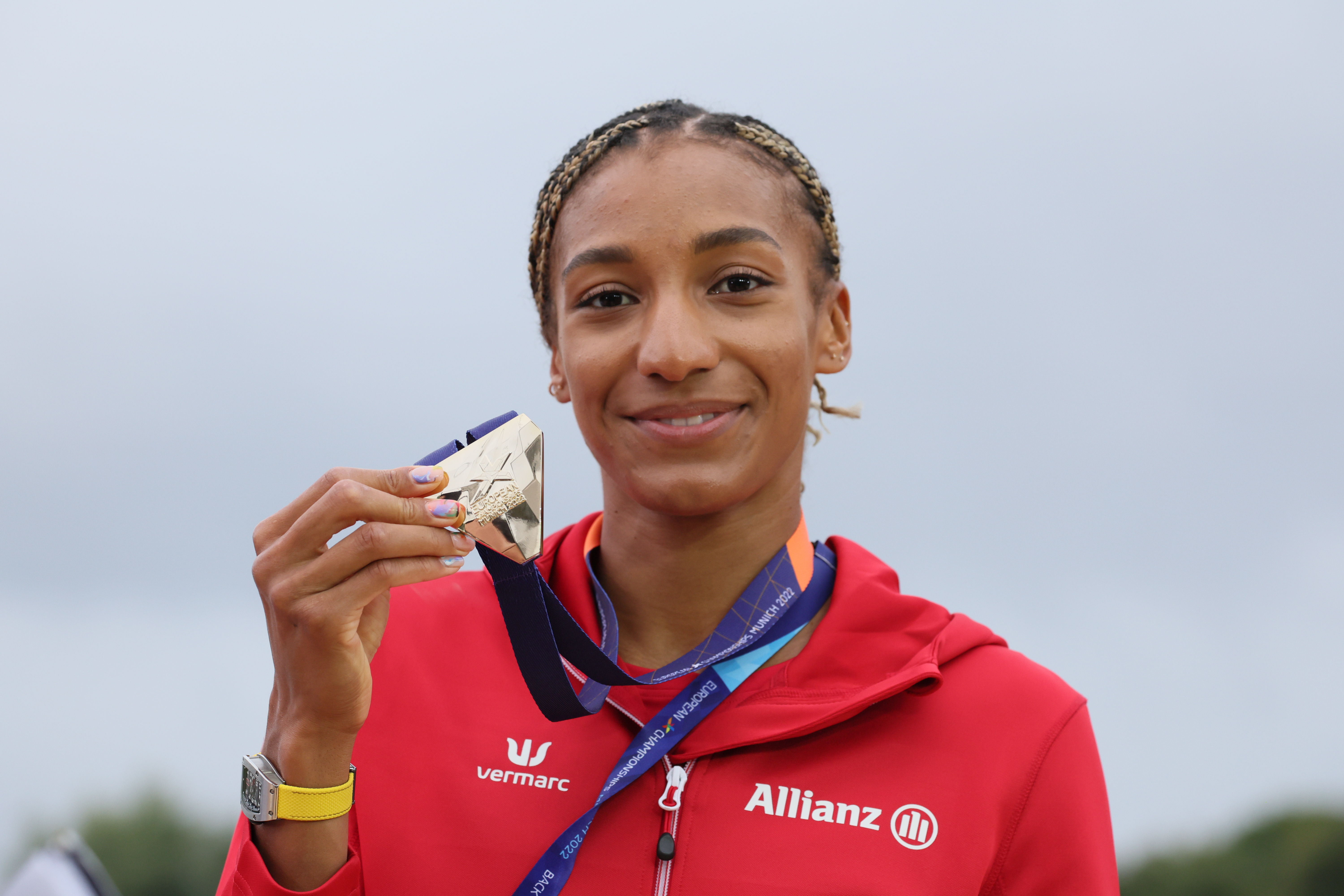 Belgian athlete Nafissatou "Nafi" Thiam received her gold medal at the European Athletics Championships in Munich this Friday 19 August. Then the multi-event competitor talked about her future.
"The European record is a great engine of motivation," says the newly crowned European heptathlon champion. "I haven't really enjoyed it yet. I'm dead tired and everything hurts, so it's primarily a rest day," she adds. 
Thiam conquered on Thursday evening the 8th major title of her career – the 6th in the open air – by winning, with a total of 6,628 points, her second consecutive European gold medal. 
The Belgian athlete still wants to see how far she can go. "That's what motivates me. I have nothing to prove and I don't have to feel pressure anymore, I just want to see what I have left in me," she remarks.
"The European record is a great engine of motivation. There is still a difference between wanting and being able, but the quiet hope that it will one day ensure that I keep training hard," says Thiam.
"I know that I better than I did in 2017 when I did my best heptathlon and feel the urge to turn that into a strong all-around too. Luckily I enjoy it more now than when I started my career. When you're 21, you think you have an eternity, but in the end it goes by super fast and you feel the end approaching. Of course I don't have ten years left in this sport," she ponders.
Thiam doesn't like to miss a championship neither. "Having to watch the World Cup next year in Budapest on TV, that would be difficult. It would be a gamble, because it is not because I skip the World Cup that I I'm sure of the European record."
(VIV)
#FlandersNewsService
BELGA PHOTO (BENOIT DOPPAGNE) Nafi Thiam poses with her gold medal at Munich 2022, Germany, on Friday 19 August 2022.