Ghent chefs head to Gastronomy World Cup in Abu Dhabi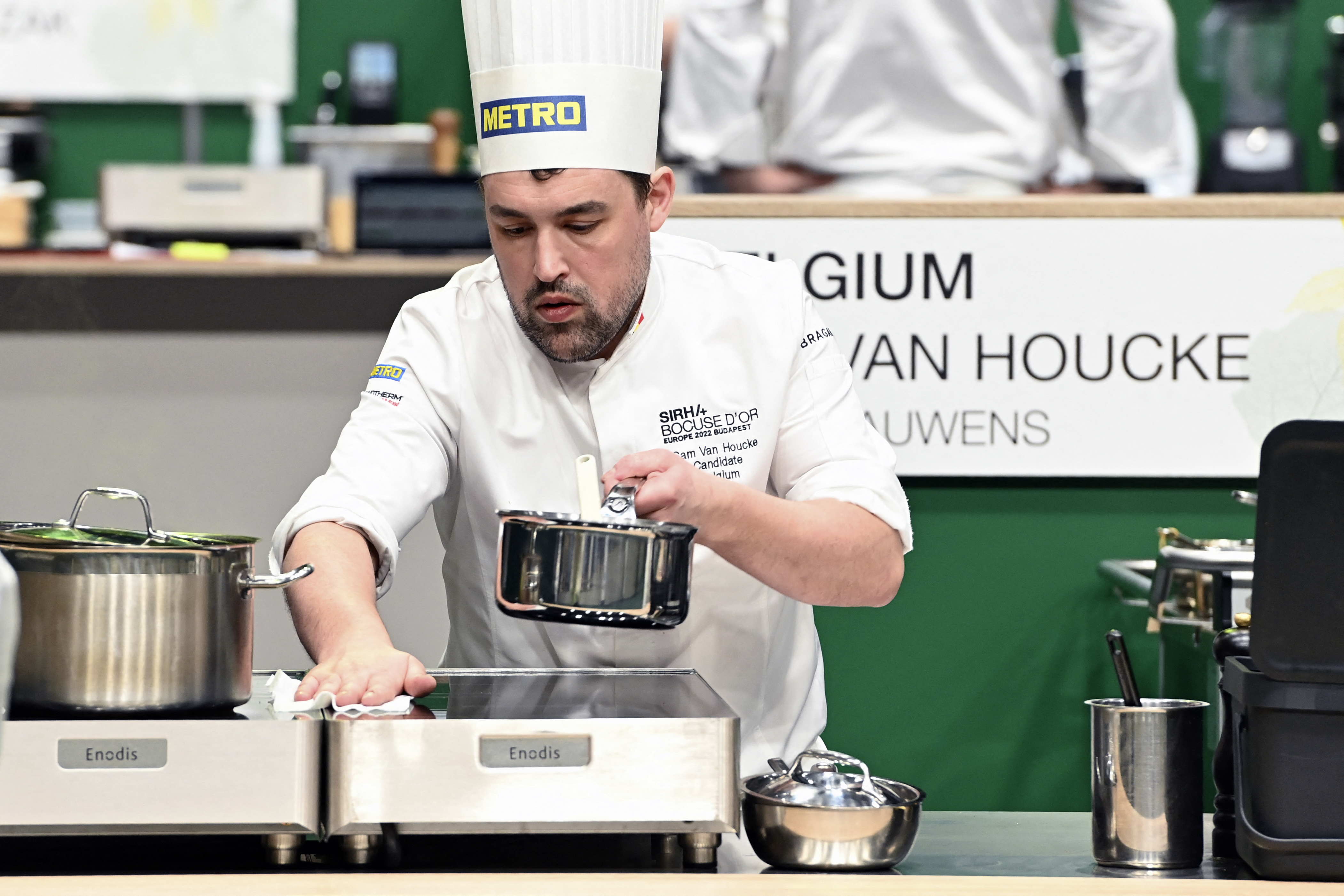 Chef and owner of the Maste restaurant in Ghent Sam Van Houcke and his right-hand man chef de cuisine Simon Caboor are leaving Belgium this Thursday 26 May for Abu Dhabi, United Arab Emirates (UAE). They will take part in the world final of the Global Chefs Challenge, also known as the "World Cup of gastronomy", which will take place from May 30 to June 2. ​ 
The world final takes place a year later after Covid-19 pandemic. In the Global chef category, the Belgian delegation will compete against 17 other top gastronomy stars. In five hours they have to conjure up a four-course menu that the average Michelin critic can only dream of. After two days of competition, a duo is inaugurated to the absolute top of the gastronomic world.
"We have been training for this since 2019. Taking part in a cooking competition in Abu Dhabi is a real undertaking. The logistics, the organisation, it involves a lot of things. Now is the time to let our dishes do the talking. We hope to get a result we can be proud of," said the two chefs to the Belgian magazine Le Vif.
The team has been guided by Horeca Vlaanderen culinary coach Jo Nelissen. He previously coached the Belgian delegation to the final places in Bocuse D'Or and has already won a silver and bronze medal at the Olympic culinary games with the Junior National Culinary Team.
"We are eagerly looking forward to their adventure in Abu Dhabi as the final piece in their long and intensive preparation", announced Horeca Vlaanderen CEO Matthias De Caluwe.
The Mastercooks of Belgium, Horeca Vlaanderen and VISITFLANDERS publicly stated to be proud of the Ghent chefs. "Flanders wants to be known as a top gastronomic destination for foodies from all over the world," said VISITFLANDERS CEO Peter De Wilde. "We have invested heavily in professional preparation for top culinary tournaments. The more we stand out at such international competitions, the more people realize that you have to be in Flanders to enjoy culinary delights," he details.
The Belgian participation is also welcomed by the tourism sector. "There is no better time than the world cup of gastronomy to show the expertise and craftsmanship of our Flemish cuisine to the world and to further put Flanders on the world map as a culinary destination", said Flemish Minister of Tourism Zuhal Demir. 
(VIV)
#FlandersNewsService
© BELGA PHOTO (Attila KISBENEDEK / AFP) Belgian chef Sam van Houcke during the European final of the Bocuse d'Or chef competition in Hungexpo