"Get Ready For Girls": Lego launches statue of Olympic champion Nafi Thiam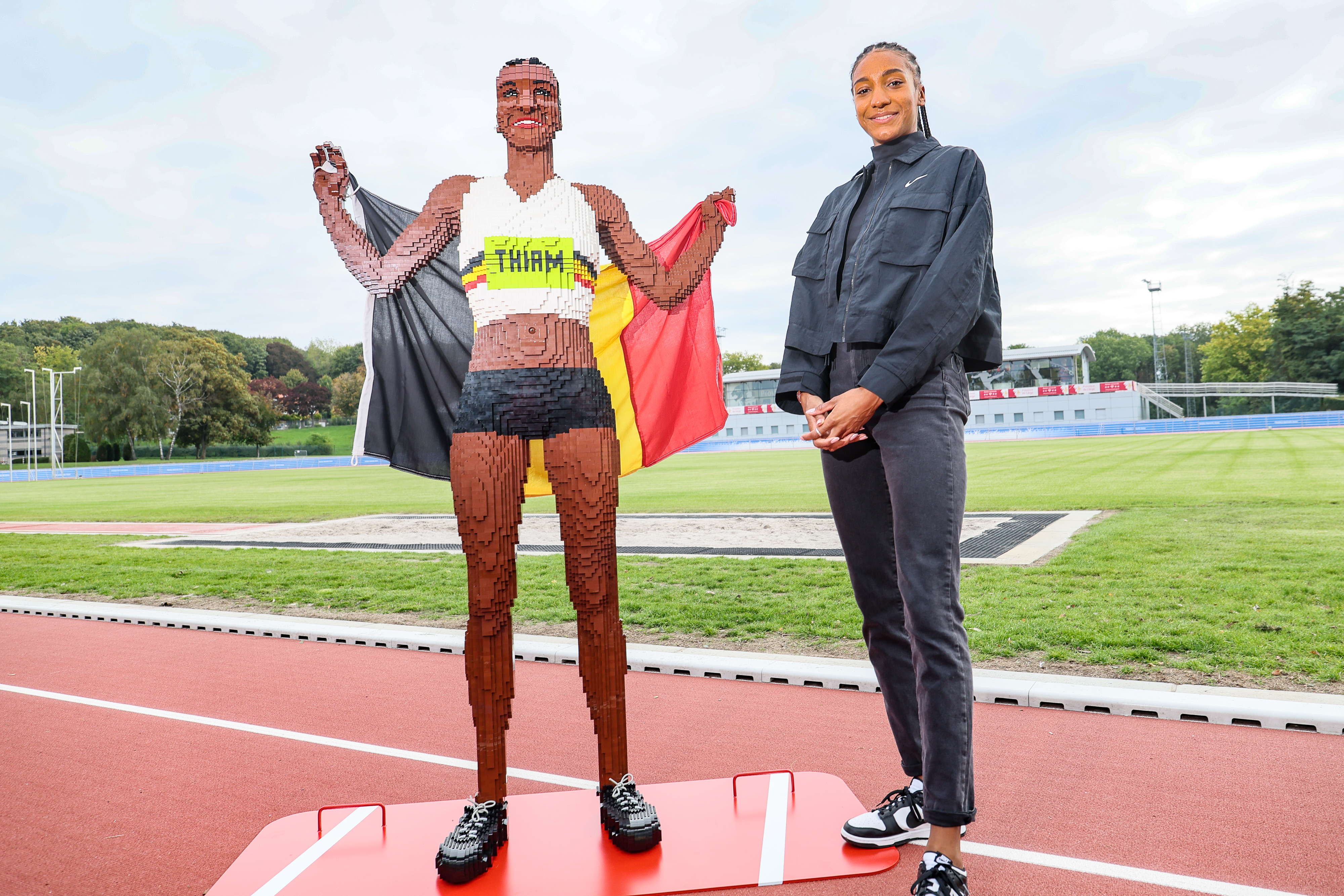 To mark 'World Girls' Day', Danish toy manufacturer Lego unveiled a life-size statue of two-time Olympic champion Nafi Thiam at Brussels Central Station on Tuesday. The initiative is part of "Get Ready For Girls", a global campaign launched in May 2022.
The aim of the campaign is to work towards a more inclusive world, with Thiam as an ambassador. According to the toy manufacturer, as many as nine out of ten statues in Belgium represent men. That is why Lego deliberately chose to unveil a statue of a female role model on World Girls' Day.
"I am honoured to be an ambassador for this campaign", said all-round champion Nafi Thiam via a press release. "Through this role, I hope to inspire young girls and show them that they too have a place in sport. Not only as athletes, but also in decision-making. I want them to know that their voice matters. In recent years, the position of women in sport has greatly improved, but there is still room for improvement," added Thiam, who in addition to being a two-time Olympic heptathlon champion is also a two-time world and European champion.
The life-size statue of Nafi Thiam will remain at Brussels Central Station until 17 October. ​ It will then move to the Lego shop on rue Neuve, where it will be on display until the end of November. The statue consists of 19,000 building bricks and weighs about 54 kilograms. It took 110 hours to shape the lifelike Lego statue of Thiam. Like the athlete, it is 187 cm tall and 42.5 cm wide.
(AHU)
© BELGA PHOTO BRUNO FAHY - Belgian Nafissatou Nafi Thiam poses for the photographer with a life-size Lego model of Belgian athlete Thiam is shown in Liege on Wednesday 05 October 2022, before it will takes it place at the Brussels-Central train station on October 11th.