Germany's Foreign minister calls Belgium 'key partner in fight against climate crisis'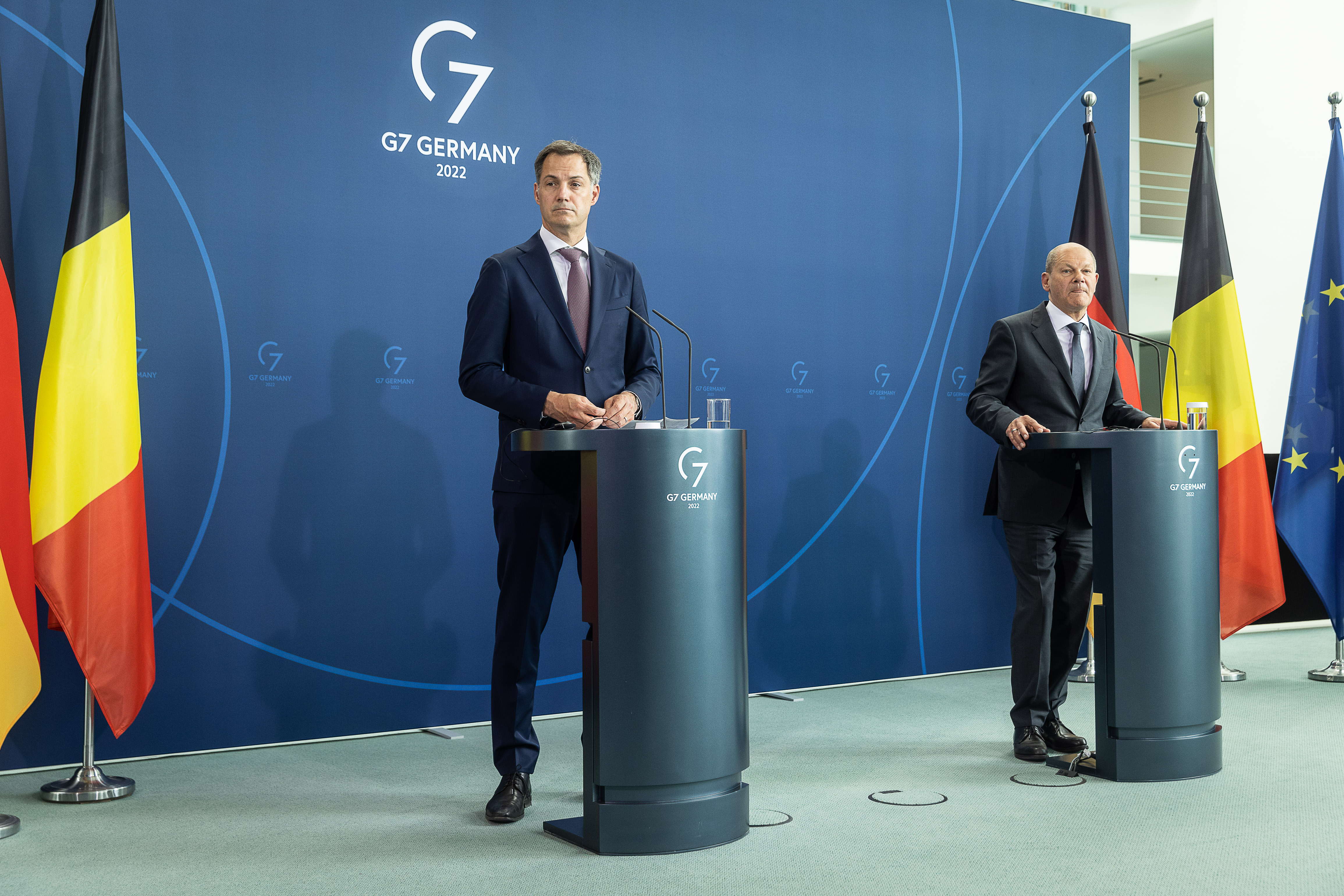 German Foreign minister Annalena Baerbock sees Belgium as an important partner in the fight against the global climate crisis. Especially in the field of green hydrogen, Belgium is leading the way, the minister said on Tuesday at a German-Belgian conference on climate and energy in Berlin. 
In the future, green hydrogen should flow through the pipelines connecting Zeebrugge to Germany, according to Baerbock. Together with the Netherlands and Denmark, Germany is also working to expand offshore wind energy in the North Sea. 
In the presence of Belgian Foreign minister Hadja Lahbib, Baerbock said addressing the impact of the climate crisis is now one of the central foreign policy issues for many countries. Baerbock called climate-induced migration a major challenge that does not stop at borders. "That is why it is important to anchor climate policy as the core of foreign policy, for the sake of international credibility, but also in our own interest," the politician said. 
Baerbock further underlined the importance of thinking together with Belgium on how to contribute to reducing emissions, but also on how humanitarian aid, development cooperation and climate finance can be more closely linked. In this regard, green climate partnerships with other countries could possibly be set up and used as a tool for foreign trade. 
Belgium and Germany should take the lead on energy transition, "with security of supply and resilience contributing to our climate ambitions," Lahbib continued. "Today, we must take the next step by putting climate and energy challenges at the heart of our work. This is a must for our common European project. Yesterday's Europe no longer exists, tomorrow's Europe must be built. Let's build it together."
Meanwhile, thousands of activists are expected to attend the Climate March in Brussels on Sunday. The rally is being organised ahead of the 27th International Climate Conference (COP), which will take place from 6 to 18 November in Sharm-el-Sheikh, Egypt. The organisers want the action to put pressure on policymakers to take concrete action on climate change.
(TOM)
Belgian Prime Minister Alexander De Croo and Chancellor of Germany Olaf Scholz pictured during a two-day visit of the PM to Berlin, Germany. - © BELGA PHOTO JAMES ARTHUR GEKIERE