Germany and EU reach deal on ban on petrol and diesel cars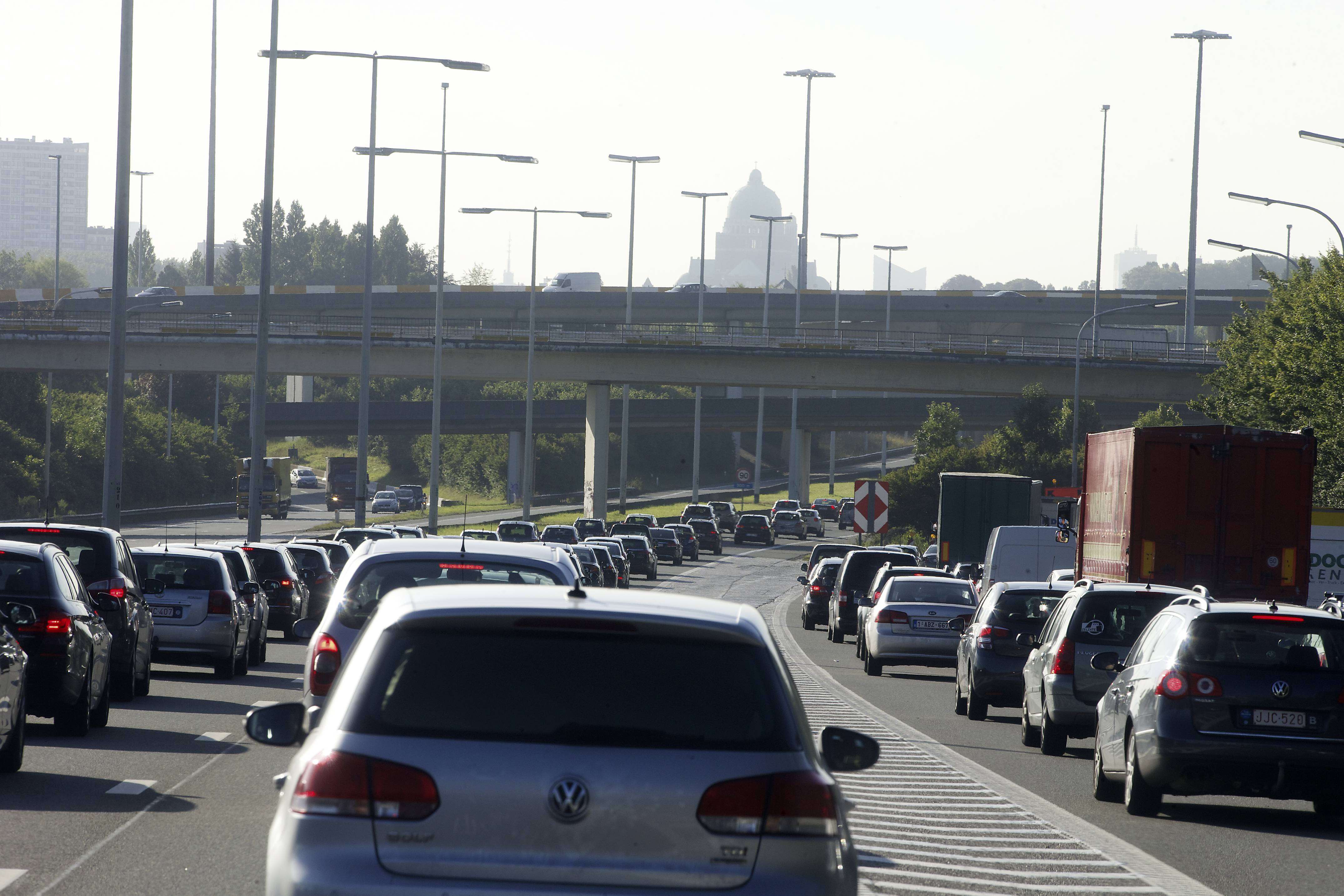 The European Union and the German government have reached an agreement on banning the sale of petrol and diesel cars from 2035, both parties announced on Twitter on Saturday.
Germany last year already agreed to ban the sale of new cars and vans with fuel engines by 2035, as cutting CO2 emissions from road traffic is badly needed to make the EU climate-neutral by 2050, but later changed its mind as it demanded last-minute explicit assurances that cars would be allowed to run on so-called e-fuels, such as hydrogen, in the future.
A future for the combustion engine is important for Germany's many engine component makers. The country then found enough allies to stop the ban, to the annoyance of many other EU Member States and the European Commission.
But now, after weeks of consultations, a deal has been reached after all.
"We have found an agreement with Germany on the future use of e-fuels in cars," said European Commission Vice-President Frans Timmermans wrote on Twitter. "We will work now on getting the CO2 standards for cars regulation adopted as soon as possible, and the Commission will follow up swiftly with the necessary legal steps."
German Transport Minister Volker Wissing added that "vehicles with combustion engines can be newly authorised even after 2035, if they only fill up with CO2-neutral fuels. Europe will remain technology-neutral," he added.
What are e-fuels?
E-fuels are synthetic fuels based on CO2 and hydrogen. Their chemical composition is very similar to diesel or petrol, meaning they can be used in cars with a normal internal combustion engine.
Cars running on these synthetic fuels also emit carbon dioxide but many claim that they can still be made climate-neutral. To make those fuels, CO2 can then be taken from the air or renewable energy can be used to offset the cars' emissions.
The first generation of biofuels or low carbon liquid fuels used to blend with fossil fuels and were controversial because their production competed with food production. Doubts were also raised whether they really were climate-neutral. Since then, liquid fuels based on other feed stocks such as unused or wasted biomass or produced by electrolysis of hydrogen in combination with carbon (e-fuels), have been developed and need to be scaled up, according to the industry.
Another fuel, hydrogen, has been described as the energy of the future which will replace fossil fuels. However, the process of splitting water to oxygen and hydrogen requires energy and there is not yet sufficient renewable energy for that. The storage of hydrogen is also a challenge.
© BELGA PHOTO NICOLAS MAETERLINCK