Germany agrees to deliver Leopard 2 tanks to Ukraine
25 January 2023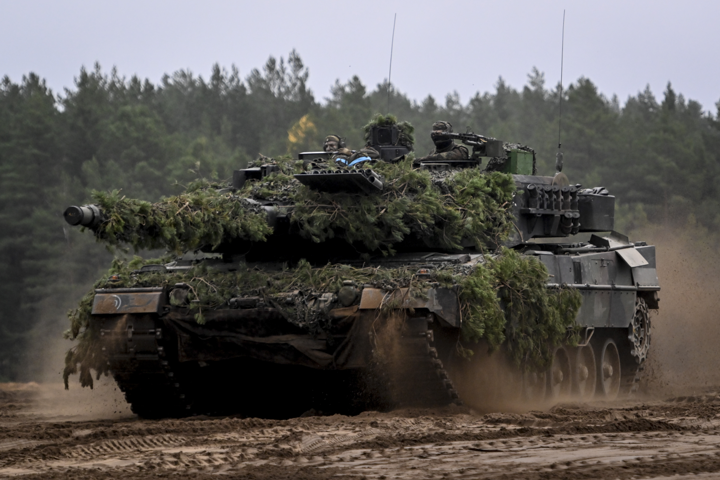 In a statement, German government spokesman Steffen Hebestreit announced that Germany will supply 14 Leopard 2-A6-type battle tanks from the German army's stocks to Ukraine. German Defence minister Boris Pistorius added that the first Leopard tanks could arrive in Ukraine within three months.
The country intends to assemble two tank battalions with Leopard 2s for Ukraine. Germany will initially provide 14 Leopard 2-A6-type tanks. Training of Ukrainian tank crews will start soon, and the aid package also includes logistics, ammunition and maintenance.
Germany is acting in a "closely coordinated international manner", said Scholz. Other European partners will also be allowed to supply tanks to Ukraine. "Germany will give the relevant authorisations to the partner countries, which will quickly supply Leopard 2 tanks from their stocks to Ukraine."
Polish prime minister Mateusz Morawiecki thanked the German Chancellor on Twitter: "The decision to supply Leopard battle tanks to Ukraine is a big step to stop Russia," he tweeted. "At a critical moment in the Russian war, these can help Ukraine defend itself, win and triumph as an independent nation," added NATO secretary-general Jens Stoltenberg on the social network.
For months, Ukraine has been asking for Western-made battle tanks to fight the Russian aggressor. With such tanks, Ukraine hopes to regain more ground. "We are sincerely grateful to the chancellor and all our friends in Germany," wrote Zelenski on Twitter.
The United States is expected to make the delivery of M1 Abrams tanks concrete on Wednesday. Belgium will also provide additional support to Ukraine. Belgian Defence minister Ludivine Dedonder will propose a new support package for Ukraine to the Council of Ministers on Friday, she told Bel RTL. But Belgium will not send tanks, she added.
"We no longer stockpile tanks. About 10 years ago, they were sold at 10,000 to 15,000 euros each. We could buy them back, but they are not operational. And the companies that bought them want to make a disproportionate profit on them," Dedonder explained. Belgium's additional support could instead consist of anti-aircraft weapons, anti-tank weapons and ammunition.
© BELGA PHOTO DIRK WAEM