German chemical group wants to tackle nitrous oxide emissions in Port of Antwerp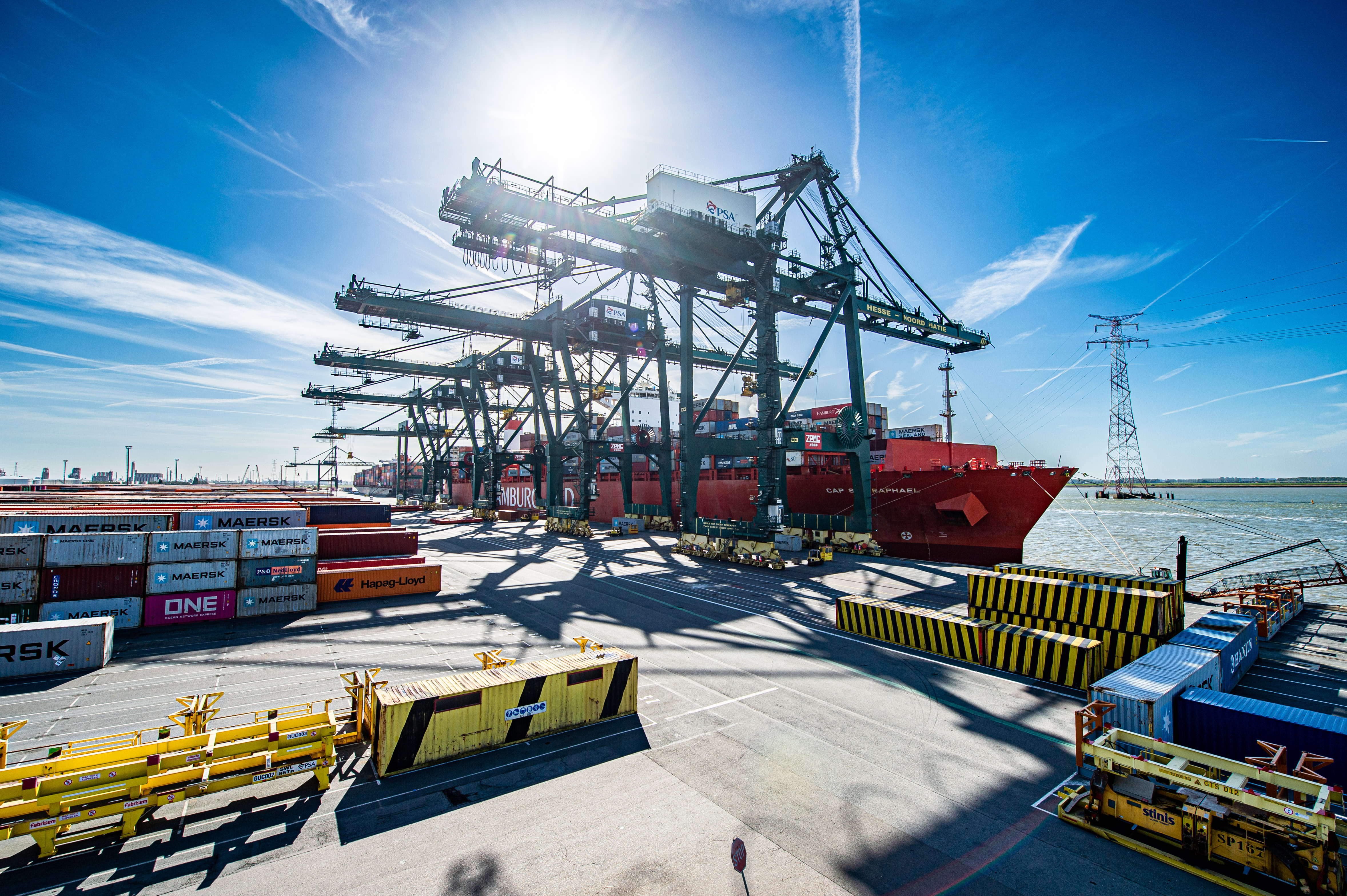 With the construction of a second air conditioning plant, German chemical group Lanxess aims to significantly reduce nitrogen oxide emissions at the port of Antwerp-Bruges. From next year, the plant should remove the equivalent of 300,000 tonnes of CO2 from the air.
In the presence of Antwerp mayor Bart De Wever (N-VA) and port alderman Annick De Ridder (N-VA), the construction of the second climate plant officially started on Tuesday. The design of the installation - representing an investment of 13 million euro - was done entirely in-house by Lanxess.
As a greenhouse gas, nitrous oxide is as much as three hundred times heavier on the environment than CO2.
"The locally designed installation not only neutralises nitrous oxide, but also ensures low energy consumption via heat recovery," Frederique van Baarle, who leads the business unit at Lanxess, explained.
A core with catalyst - a substance that speeds up a chemical process - breaks down nitrous oxide in the plant to nitrogen, among other things.
"With this pioneering technology, we have the ambition to become climate neutral by 2040," said Hubert Fink of Lanxess. "We have already invested 40 million euro in innovation in Belgium in recent years."
According to Lanxess, the climate installation is separate from any savings at the company through the European Emissions Trading Scheme (ETS).
Antwerp mayor De Wever argues that Lanxess was already working on sustainability before it became a popular theme.
"The company has a special position in the port," De Wever said. "I see a huge motivation. But the transition to a climate neutral economy unfortunately cannot happen overnight."
(AHU)
#FlandersNewsService
© BELGA PHOTO JONAS ROOSENS