General strike: flights, trams and buses to be disrupted on 9 November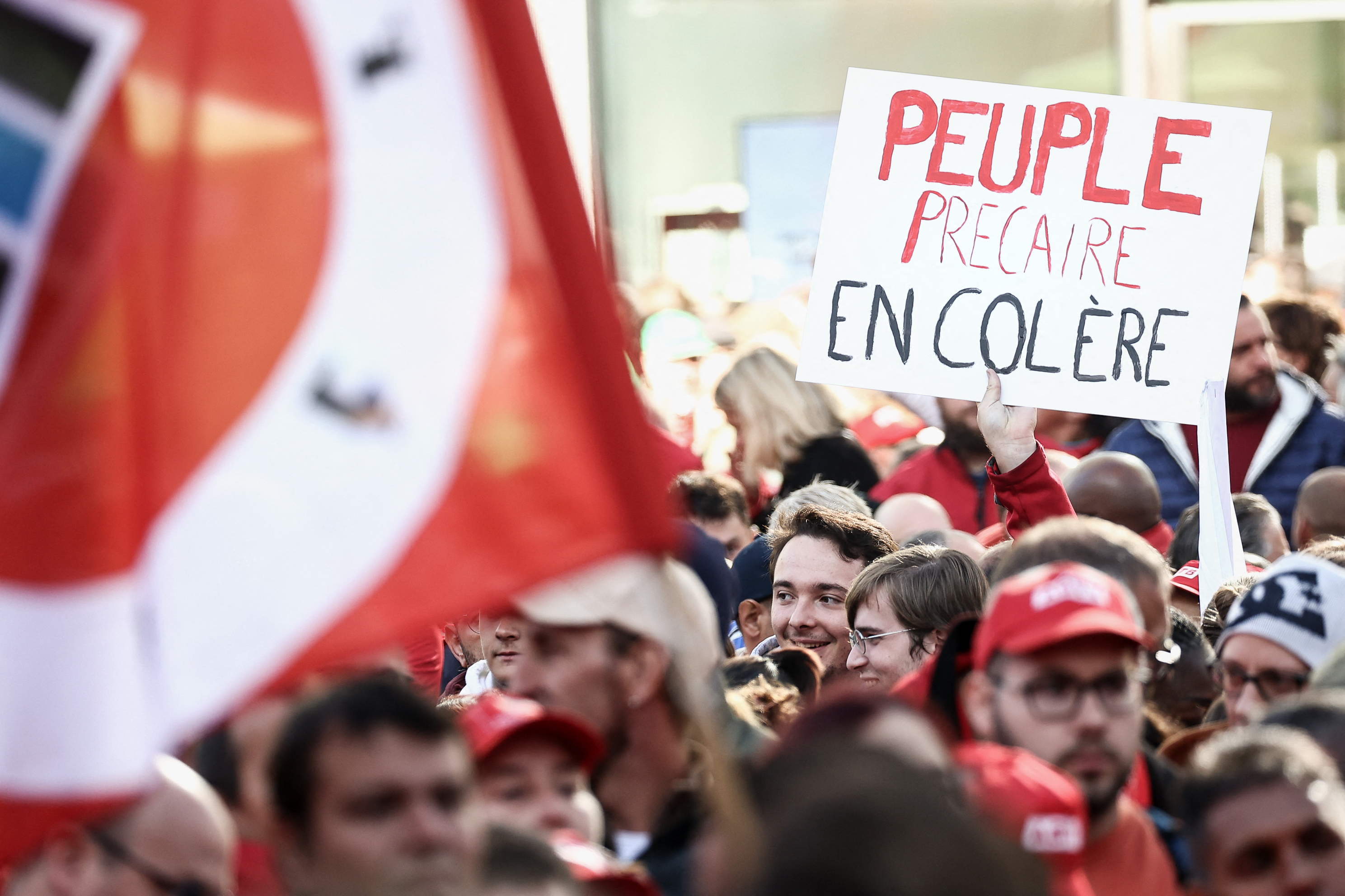 Brussels Airport expects a lot of disruption due to the national day of action scheduled for Wednesday 9 November. The trade union movement aims to protest against the crisis of purchasing power and energy prices. About 40% of flights have therefore been cancelled preventively for this day, the airport announced on Thursday 3 November.
Discussions are ongoing with partners and airlines to see if additional measures are needed to avoid chaos. Cancelling or rescheduling flights is to avoid long queues and same-day delays. Affected passengers will be contacted personally by their airline. The number of affected passengers is not yet known.
Travellers whose flights are maintained are asked to bring hand luggage only. People travelling to and from the airport must also consider possible public transport disruptions.
Bus and tram
The general action and strike day of next Wednesday will also cause a nuisance for bus and tram traffic in Belgium. An alternative timetable will be worked out, the Flemish public transport company De Lijn announced this Thursday.
The unions demand, among other things, a price ceiling for gas and electricity and an adjustment of the wage standard law. The employers' attacks on the index must also stop, it sounds.
Employees of De Lijn will also participate in the actions next Wednesday. "This will cause nuisance throughout Flanders" for bus and tram traffic, the public transport company regrets. It is not yet clear how significant the impact will be on services. De Lijn cannot yet state where the consequences of the actions will be most noticeable.
An adapted timetable is worked out based on the driver's willingness to work. It will be announced on Monday evening, November 7. From then on, De Lijn's route planner - both on the website and on the app - will only show the journeys that do run during the action day.
On Wednesday, the railway company NMBS had already announced that disruption to train traffic is expected on 9 November.
The common trade union front (ABVV-BTB, ACV and ACLVB) calls on all Belgian dock workers and logistics workers to stay home on the same day.
Strike pay
No unemployment compensation will be paid by the National Employment Office (RVA, in Dutch) on the strike day, although there will be a compensation of 40 euros by the unions themselves. Such a strike pay is customary in Belgium, trade unions have funds for it. The amount used to be 30 euros per day, but because of recent inflation, it will be 40 euros, as of this strike, and for all future strikes in Belgium.
(VIV)
© BELGA PHOTO (Kenzo Tribouillard / AFP)