Frozen semen of deceased husband can be used for up to ten years in Belgium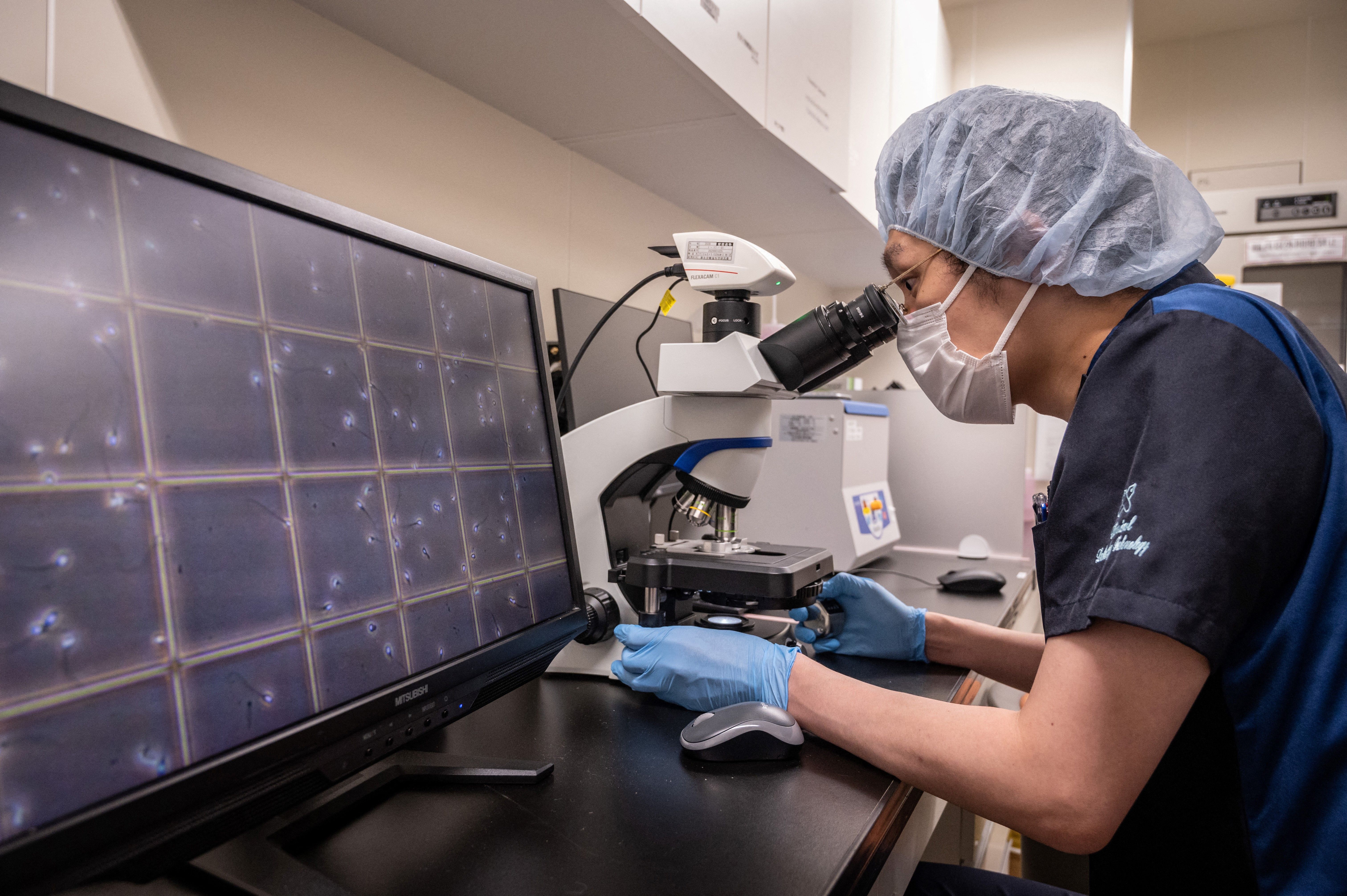 In Belgium, women can now try to conceive with their partner's frozen sperm for up to ten years after their death. Today the limit is two years, but the Belgian Minister of Health Frank Vandenbroucke (Vooruit) considers that causes unnecessary time pressure to women. His proposal to scrap the term has already passed at cabinet level and will be on the government table in January.
"After the death of her partner, every woman goes through a very difficult period. We want to give every woman the time that is needed. On the one hand, the time to mourn, on the other hand, the time to decide whether or not to have a pregnancy. wants to go," said Minister Vandenbroucke.
The blogger "Madam Bakster" raised the problem earlier. She lost her husband a year ago. The couple had frozen his sperm before his death, but when he died, Laura - the real name of Madam Bakster - was suddenly confronted with the short term to make the drastic choice for a pregnancy.
"The legislation that Laura points out is outdated and means that you have to make a hasty decision now. It also creates extra pressure because you can only try to conceive for a maximum of one and a half years. You can only start IVF 6 months after the death," explains Minister Vandenbroucke.
That is why he wants to change the law so that the two-year term expires and it becomes automatically ten years. That's how long sperm cells can stay frozen today. "In this way you give each woman time to try to cope with the painful loss, as well as to make a well-considered decision to become pregnant from a deceased partner."
The proposal has already passed at the cabinet level. It will be on the government table in January. Earlier this week, MP Nawal Farih (CD&V) also argued for extending the term. "It is inhumane to let women in mourning make a decision about their desire to have children under time pressure," Farih said.
(VIV)
#FlandersNewsService | © BELGA PHOTO (Yuichi YAMAZAKI / AFP)