From 2031, no more diesel cars in low-emission zones of Ghent and Antwerp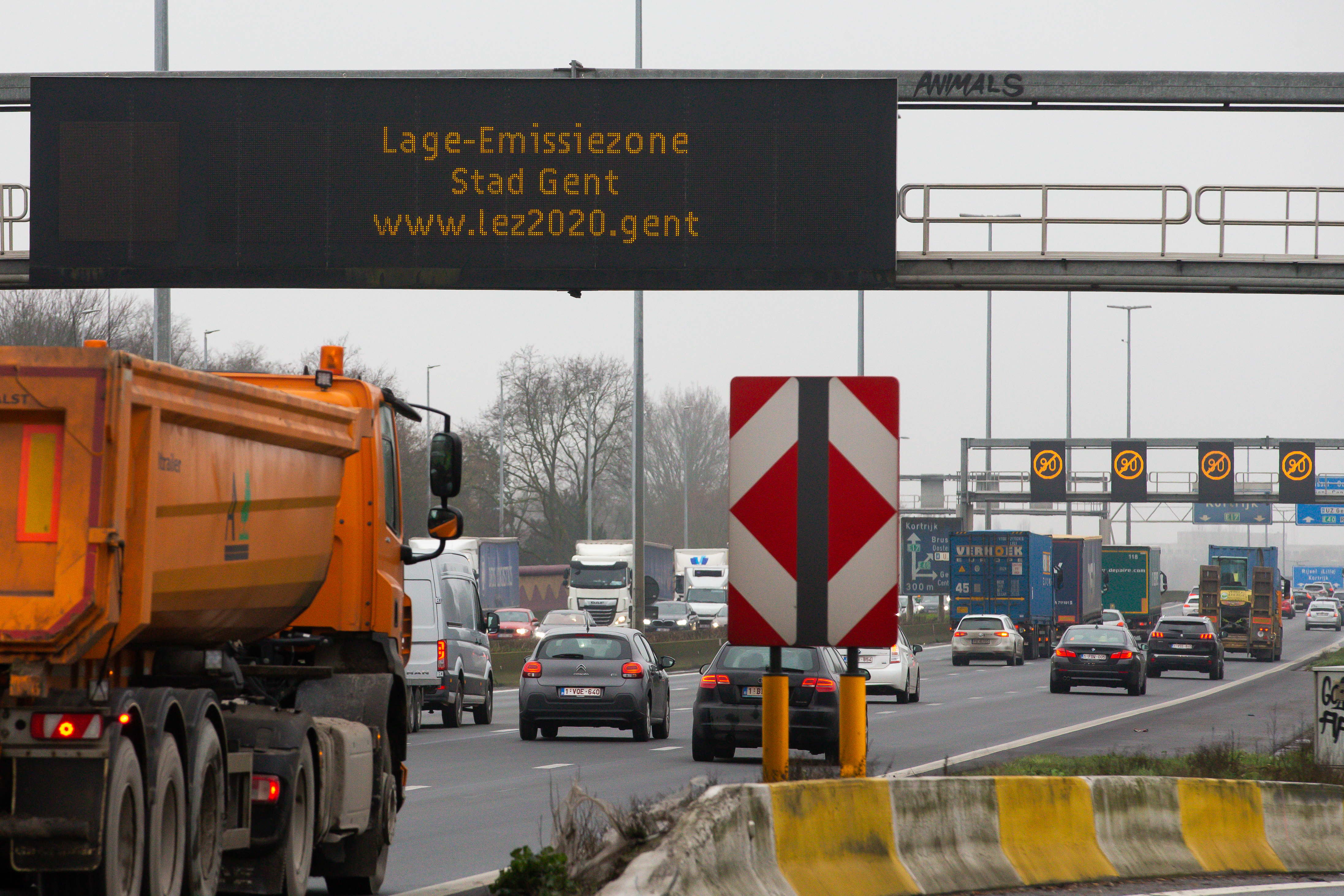 No diesel cars will be allowed to drive in the low-emission zones (LEZ) of Antwerp and Ghent from 2031. From 2035, petrol cars will also be banned. It is the first time the Government of Flanders has set a definite date. Yet the approach to polluting vehicles in the city is going slower than expected, De Morgen writes on Thursday.
"By providing clarity eight years in advance, people can anticipate when buying a car," reads the argument accompanying the decision to ban diesel cars in the LEZ of Antwerp and Ghent in 2031. Antwerp was the first Flemish city to introduce a low-emission zone in 2017. Ghent followed in 2020. With the Flemish government's decision, both cities' LEZ will be tightened in the coming years, albeit a year later than planned.
"A deliberate choice," reports the cabinet of Flemish Environment minister Zuhal Demir (N-VA). "Due to corona, the energy crisis and the inflation, people must wait much longer for a new car. That is why we give motorists a little more time to adjust."
To counter social criticism, cities will be allowed to apply social tariffs. Carers and persons with disabilities can also apply for an exception.
The proposed rules will not apply to mopeds and motorbikes. Naomi Cambien of Bond Beter Leefmilieu speaks of a missed opportunity. "Some mopeds emit up to 10 times more particulate matter than what is allowed for the newest cars. Since these vehicles also have license plates, it is possible to include them in the system, as Brussels does," she says.
Although Flemish cities can decide on introducing a low-emission zone, the criteria are set at the regional level. Currently, only diesel cars with Euronorm 5 and above are allowed, and petrol cars with Euronorm 2 or above. However, the Government of Flanders has decided to impose stricter rules from 2026. The limit for Diesel cars will then be Euronorm 6 and for petrol Euronorm 3. In addition, plug-in hybrids will now fall under the same rules.
Since 2010, European countries have increasingly focused on low-emission zones to help meet EU health-based air quality limits. Germany currently has the most LEZ. Denmark, Sweden, Finland, the Netherlands, France, Austria, Italy, Spain and Portugal also have such zones. Countries outside the EU have also introduced low-emission zones to promote air quality. These include the UK, Norway, Japan, Hong Kong and China.
#FlandersNewsService | © BELGA PHOTO Nicolas Maeterlinck