Friday sees last printing of Belgium's largest free national newspaper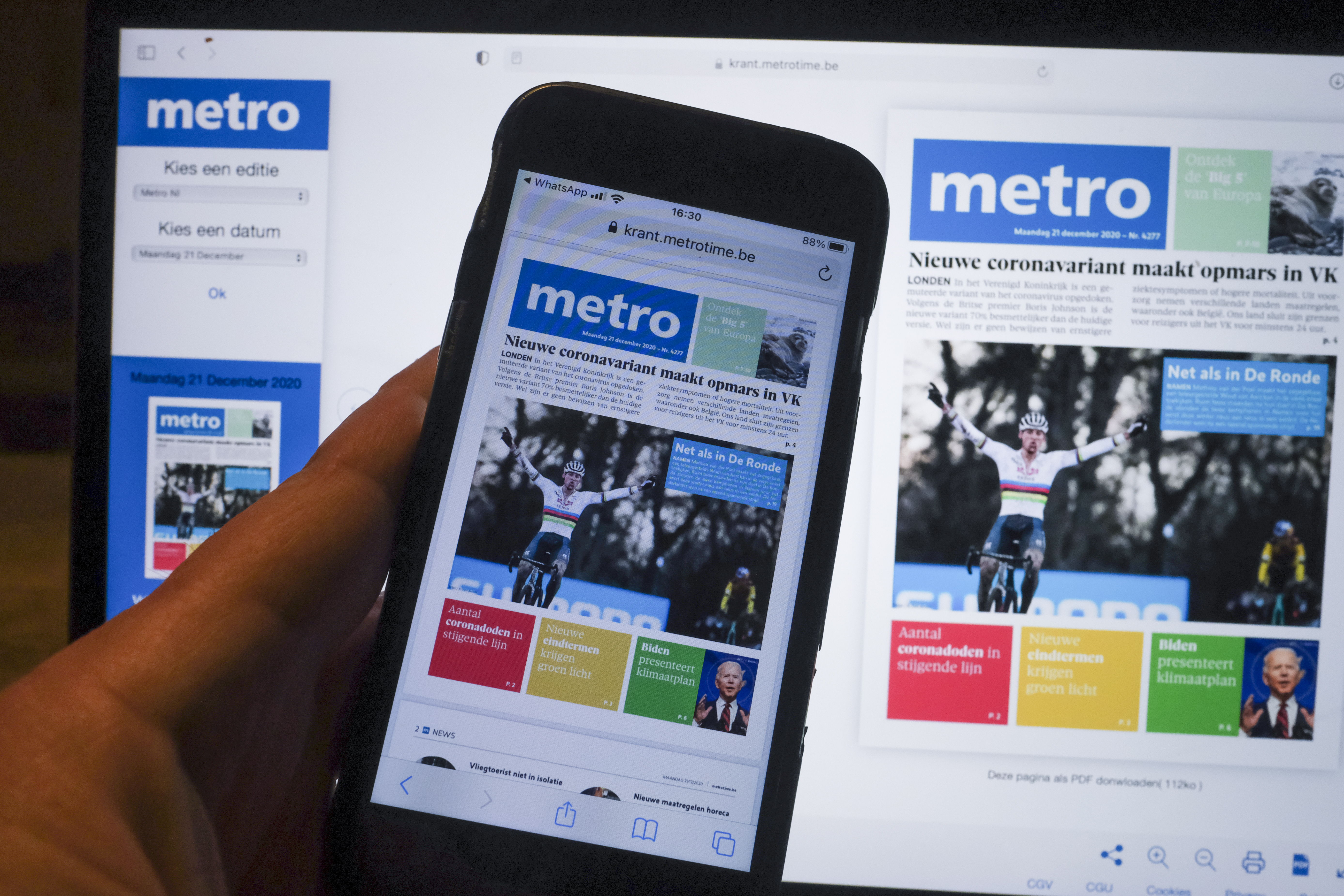 The free newspaper Metro is going out of business, its owner, the Rossel media group, announced on Monday. The last edition will be published on Friday. The website will remain active until 15 January.
Metro, which offered a mix of news and entertainment, was aimed mainly at a young and urban audience. With 770,520 unique readers a day, it was the largest free national newspaper. But it was no longer financially viable, said Rossel.
The Covid-19 crisis hit the group hard, as lockdowns and teleworking had a structural impact on Metro's economic model. The free newspaper depended on advertising revenues, which were structurally too low to continue financing its activities.
No way out
Faced with the financial difficulty of keeping the free paper rolling off the press daily, the media group decided last year to reduce publication to three times a week. But now it seems that closing the paper is the only option.
The free newspaper, published daily in Dutch and French, has been distributed to public transport users since 2000. It has also become a daily tradition on university campuses and in companies. At the end of 2020, Rossel became the sole shareholder after Mediahuis sold its shares.
In addition to Metro, Zita.be, an online magazine for lifestyle news, will also be closed. The Dutch-language site had around 1.2 million unique monthly visitors, mainly an audience of over 45. The media group will redeploy Metro employees to other parts of the group where possible.
Groupe Rossel is a major media group in Brussels and Wallonia. The daily newspaper Le Soir is one of its most successful publications. Its subsidiary SudPresse publishes dailies such as La Capitale and La Meuse.
© BELGA PHOTO NICOLAS MAETERLINCK
---
Related news