French street theatre company Royal de Luxe presents newest Giant in Antwerp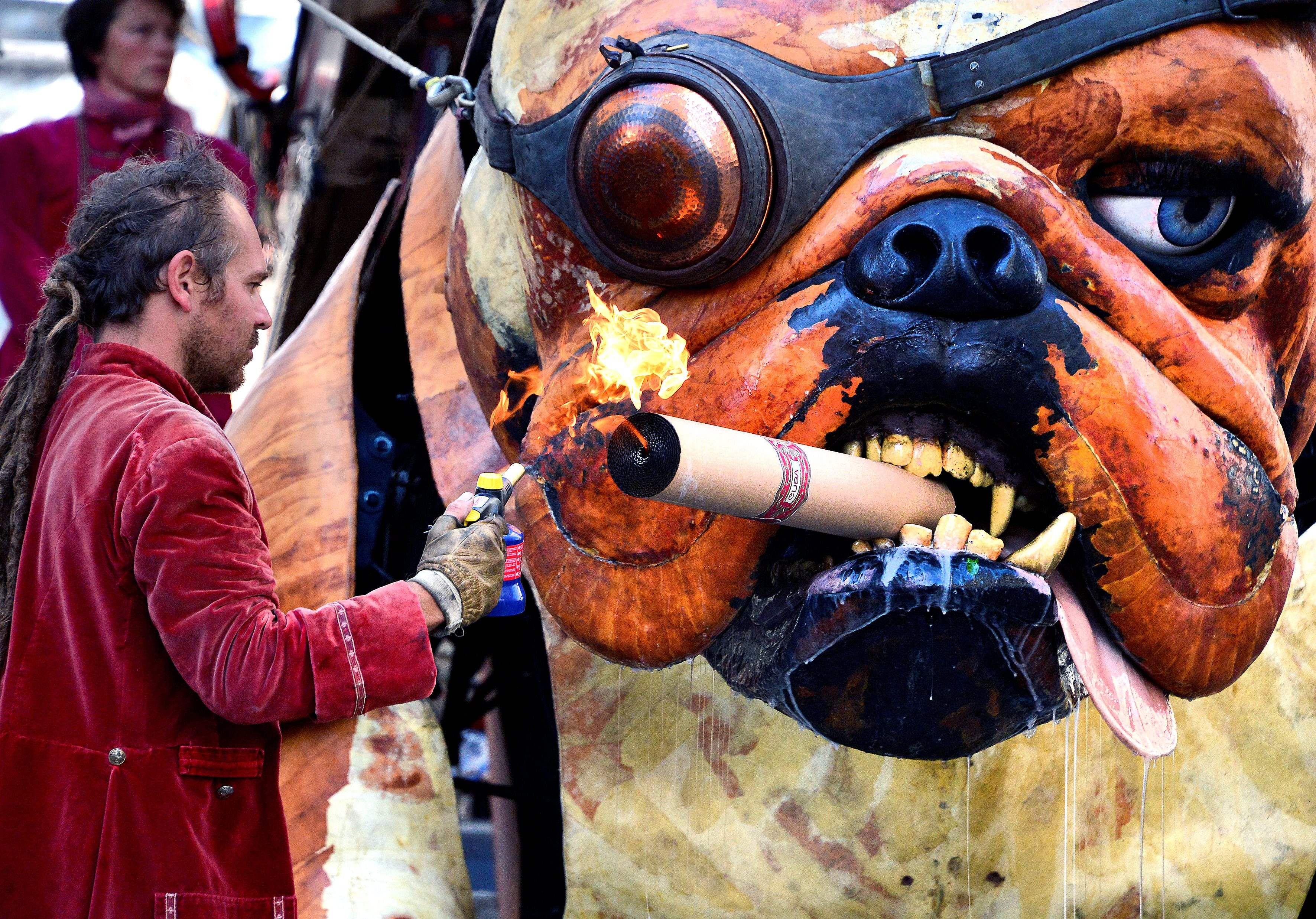 French street theatre company Royal de Luxe will present the newest member of its Giants family this weekend as part of the Zomer van Antwerpen festival.
Bull Machin, a colossal dog that weighs 880 kg and is 4.4 m tall, will be operated by 29 people as he wags his tail through the streets of Antwerp. One of his 43 massive teeth is made of gold, and he can reach speeds of 12 km/hr. Bull Machin made his debut in Villeurbanne, France, last year in front of 150,000 spectators.
© BK FILM
Royal de Luxe has paraded its creations all over the world, and this festival is the fifth visit by the Giants to Antwerp. The company was born in 1979 and led by Jean-Luc Courcoult. Inventors, stuntpeople, poets, scrap dealers and artists banded together to create the company.
Courcoult believed it was more accessible to go outside the conventional indoor theatre to reach the public and began performing shows in outdoor spaces. The company chose themes that were relevant to people's lives and made them fantastical.
Giants are not the only creative offering Royal de Luxe has: it has created and performed theatre pieces featuring charming characters and everyday objects that take on a new meaning when put in the spotlight. The group has toured widely in Europe, Australia, Africa, India and South America.
(MOH)
#FlandersNewsService | © MAXPPP