French artist Daniel Buren gives Liège train station colourful make-over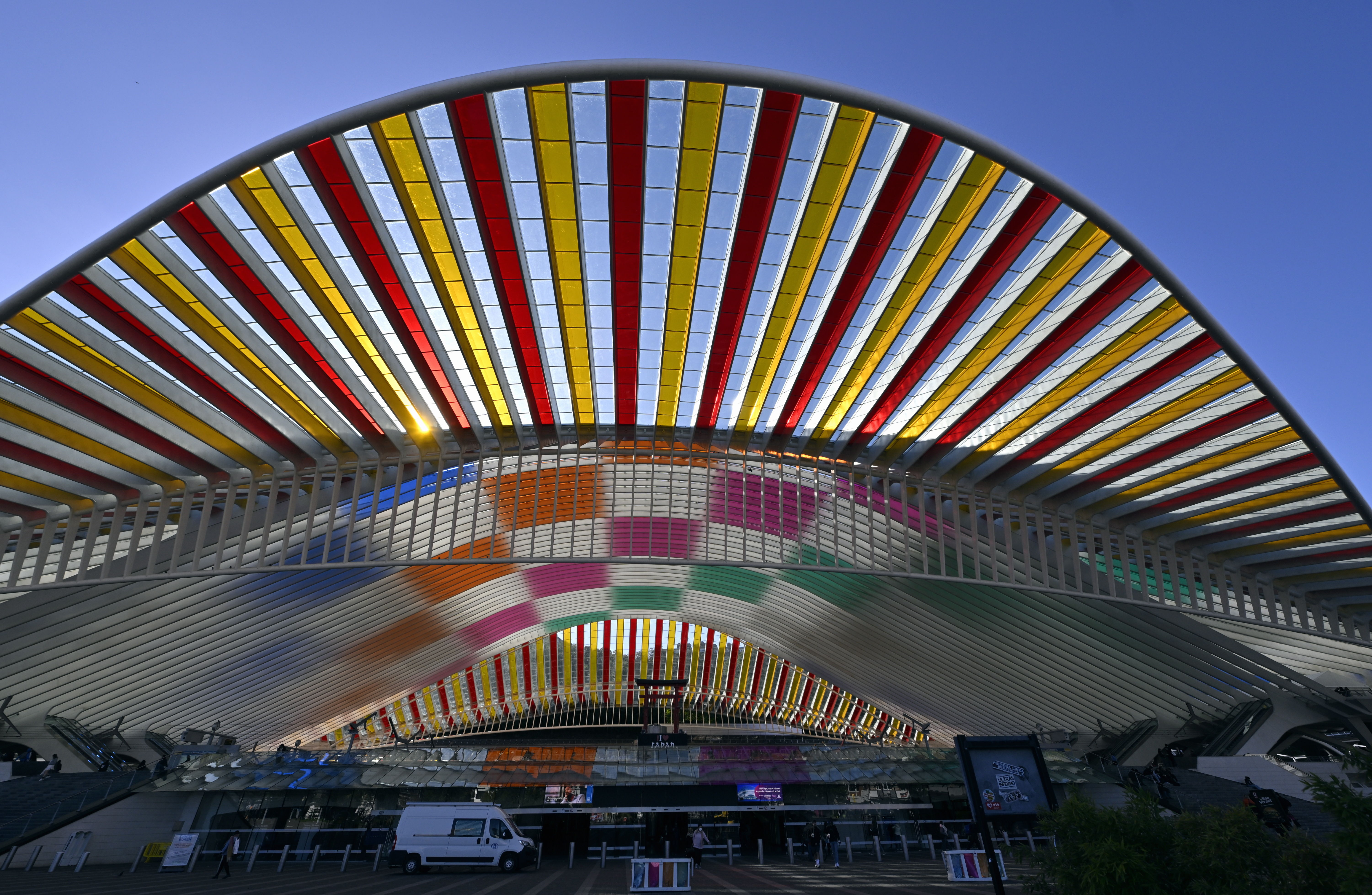 At Liège-Guillemins railway station, in the Walloon city of Liège, French visual artist Daniel Buren presented his art installation covering the station's windows on Friday morning. The temporary installation will adorn the station until 14 October 2023. An official opening to the public will take place on Saturday.
Entitled 'As if fallen from the sky, colours in situ and in motion', the work partly covers the roof of the station with coloured and transparent self-adhesive filters. Seven colours were selected to cover 10.000 square metres of the building's roof.
On the canopy, five colours are applied in a checkerboard pattern. The other two colours cover the two side hoods of the station. The French artist is known for using coloured translucent filters, which he uses to draw on the glass surfaces of buildings.
"From the beginning to the end of the large sequence of coloured blocks, parallel lines are left blank to let the colour of the sky shine through and to add natural colours to the colours in this work. On sunny days, you can see coloured patches on the ground, far away from you or close by, depending on where you are in the station. That should make people who see colour under their feet look up. At that point, they will see in two steps what is going on", Buren explained in a press release.
Most of the funding came from the Uhoda Group, which has surrounded itself with private partners. A total of 600.000 euros was needed to complete the artwork, of which more than 80 percent was covered by private partners. The Wallonia-Brussels Federation, the city of Liège and the province of Liège carried a small share of the cost.
(BRV)
© BELGA PHOTO ERIC LALMAND