Free to think and feel, VUB joins new call for "Eutopia" European university alliance
Flemish universities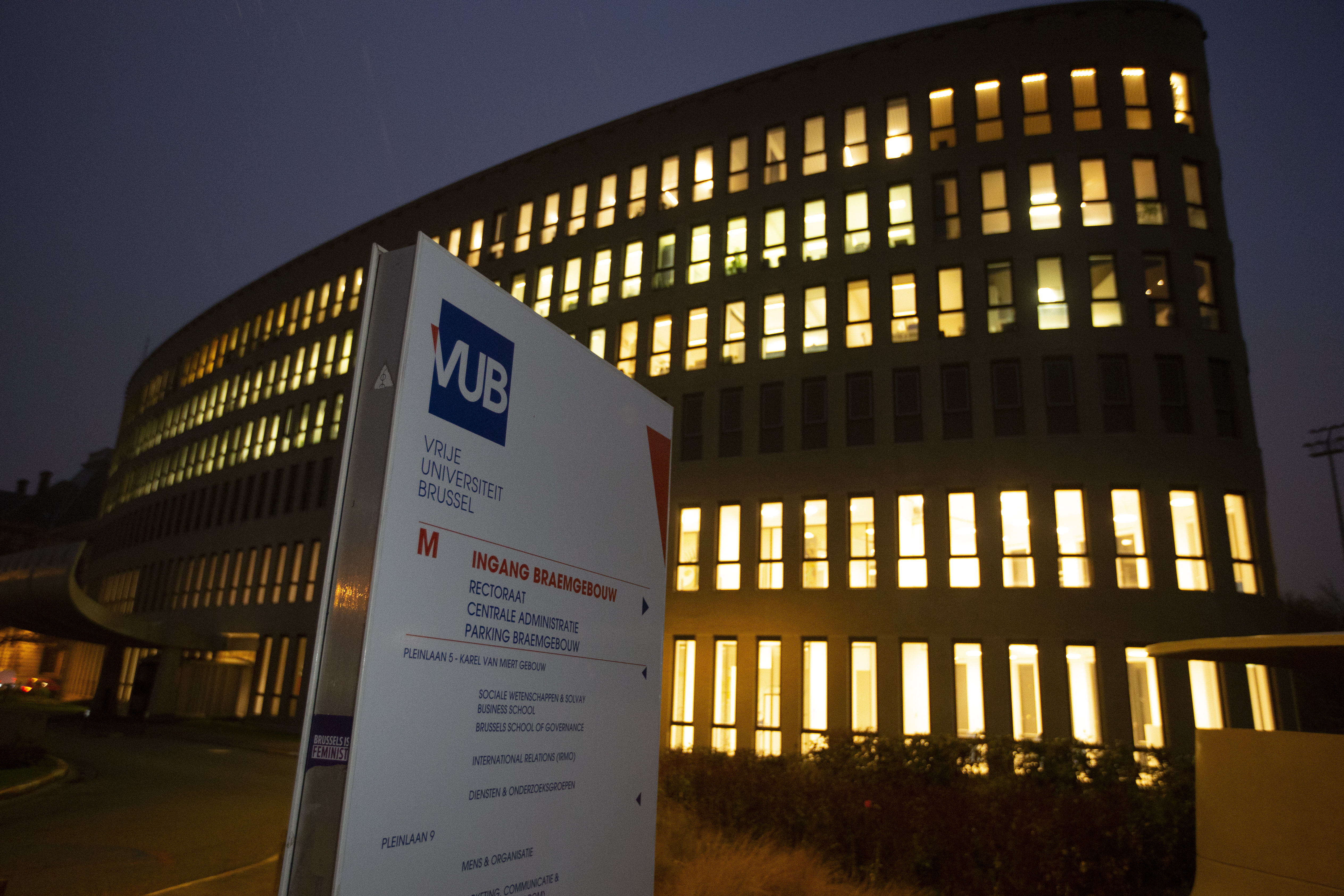 The Vrije Universiteit Brussel (VUB) is a Dutch-speaking university in Brussels that was founded in 1970. The university evolved from the French-speaking Université Libre de Bruxelles (ULB), which was founded in 1834 by a Brussels jurist with Flemish roots, Pierre-Théodore Verhaegen. His intention was to establish a university that was independent of church and state and where academic freedom would reign.
It was not easy at start. The independent new university was not welcomed with enthusiasm by some traditional sectors. On the other hand, the new French-speaking university appealed to Flemish freethinkers and several key figures in Belgium of the time, such as Jan Van Rijswijck, Cesar de Paepe, Tony Bergmann, August Vermeylen and Lodewijk de Raet, who joined as the first alumni of the university.
In 1952-1953, students wrote the "Lied van Geen Taal" (Song of No Language), probably inspired by the 1880's student organisation "Geen Taal, Geen Vrijheid" (No Language, No Freedom). The lyrics say in Dutch: "Proud bearers of the torch of the VUB/ We carry around the world and throughout Flanders/ Our will to live free from coercion and joyful living/ We remain no 'Talers'!". Although ULB already taught in Dutch at the Law faculty in 1935, it wouldn't be until 1963 that all the faculties would be able to teach in that language.
VUB-ULB
The principle of free inquiry has remained the foundation for education and research at ULB, and later at VUB that originated from it in 1969, throughout the years.
The law of May 28th, 1970 legally confirmed the administrative, legal and scientific division of the old university into a Dutch speaking (VUB) university and French speaking (ULB) university. The sister universities VUB and ULB currently work in close relationship with each other and launch joint initiatives in education and research.
Today, VUB is one of the best public universities in Belgium. It is ranked 251th place in QS World University Rankings 2023 and 5th in Belgium. For the same list, ULB gets 210th place in the world and 4th in the country.
Poincaré and Pauwels' spirit
"Thinking must never submit itself, neither to a dogma, nor to a party, nor to a passion, nor to an interest, nor to a preconceived idea, nor to anything whatsoever," said the French mathematician and philosopher of science Henri Poincaré at the occasion of the 75th anniversary of ULB in 1909.
His words became the motto of VUB and were written into the articles of the Flemish university association. "Today, it is still our basic philosophy," VUB says on its website.
Besides academic freedom, VUB is also known in Belgium for being actively involved in human rights and social issues. It has a long history of welcoming refugees and encouraging those with an academic background to take the opportunities offered on campus.
On 5 August 2022, VUB's Honorary Rector Caroline Pauwels, who founded the VUB Relief Fund for students, passed away of cancer. She set up the Relief Fund for students in 2020 during the corona pandemic, to avoid the dropout of students with financial, material or psychological difficulties. She was known inside and outside the Academic world for her humanistic values and her warm and fair personality. "For Pauwels, every person mattered. The subject of underprivileged young people was close to her heart," states VUB.
 "Maak van jezelf een geschenk voor anderen," Pauwels once said in Flemish to the Belgian magazine "Feeling". Her quote "make yourself a gift to others" is also in tune with VUB spirit.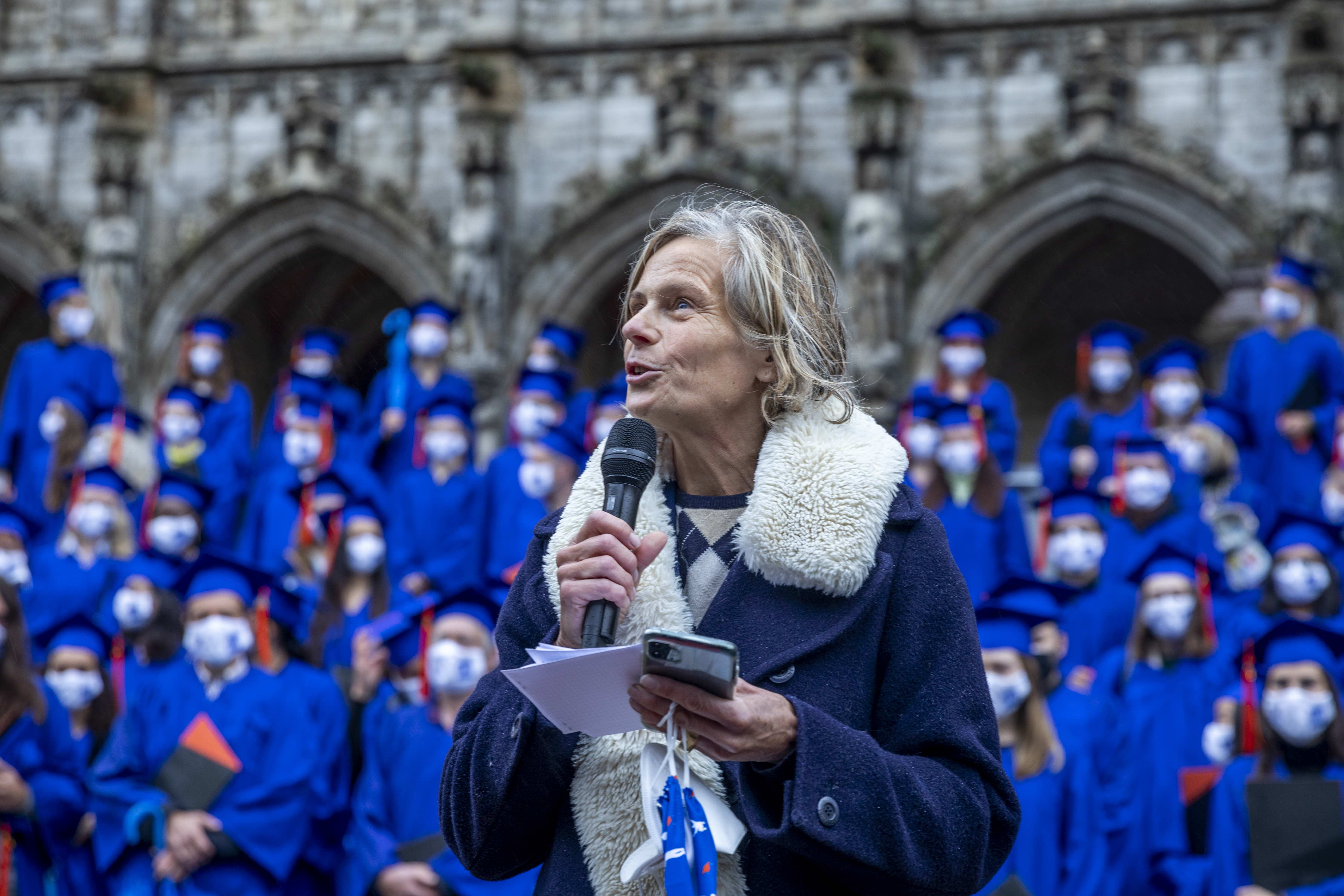 Eutopia alliance
The European Commission announced at the end of July 2022 the results of the second call for fundings through the EUTOPIA European University alliance. The project brings ten European universities aiming to become by 2025 an open, multicultural, confederated operation of connected campuses. VUB is among them to work together on education, research and innovation.
"With this European support, the ten European partner universities, including VUB, will have the opportunity to anchor the 'Eutopia' project and contribute to the reform of higher education in Europe. It's an important challenge in which our university plays a pioneering role and which will benefit our students, researchers and society at large," celebrates the newly elected VUB rector, Jan Danckaert.
(VIV)
#FlandersNewsService
© BELGA PHOTO (NICOLAS MAETERLINCK) The illuminated VUB building as a protest action to demand the liberation of Ahmadreza Djalali, who received the death penalty for espionage in Iran without a fair trial. Djalali is an Iranian researcher working for the CRIMEDIM Disaster and Emergency Medicine program in which VUB participates. He was arrested in April 2016 while visiting family in Iran.