France and UK hit by storm Ciarán, Belgium next in line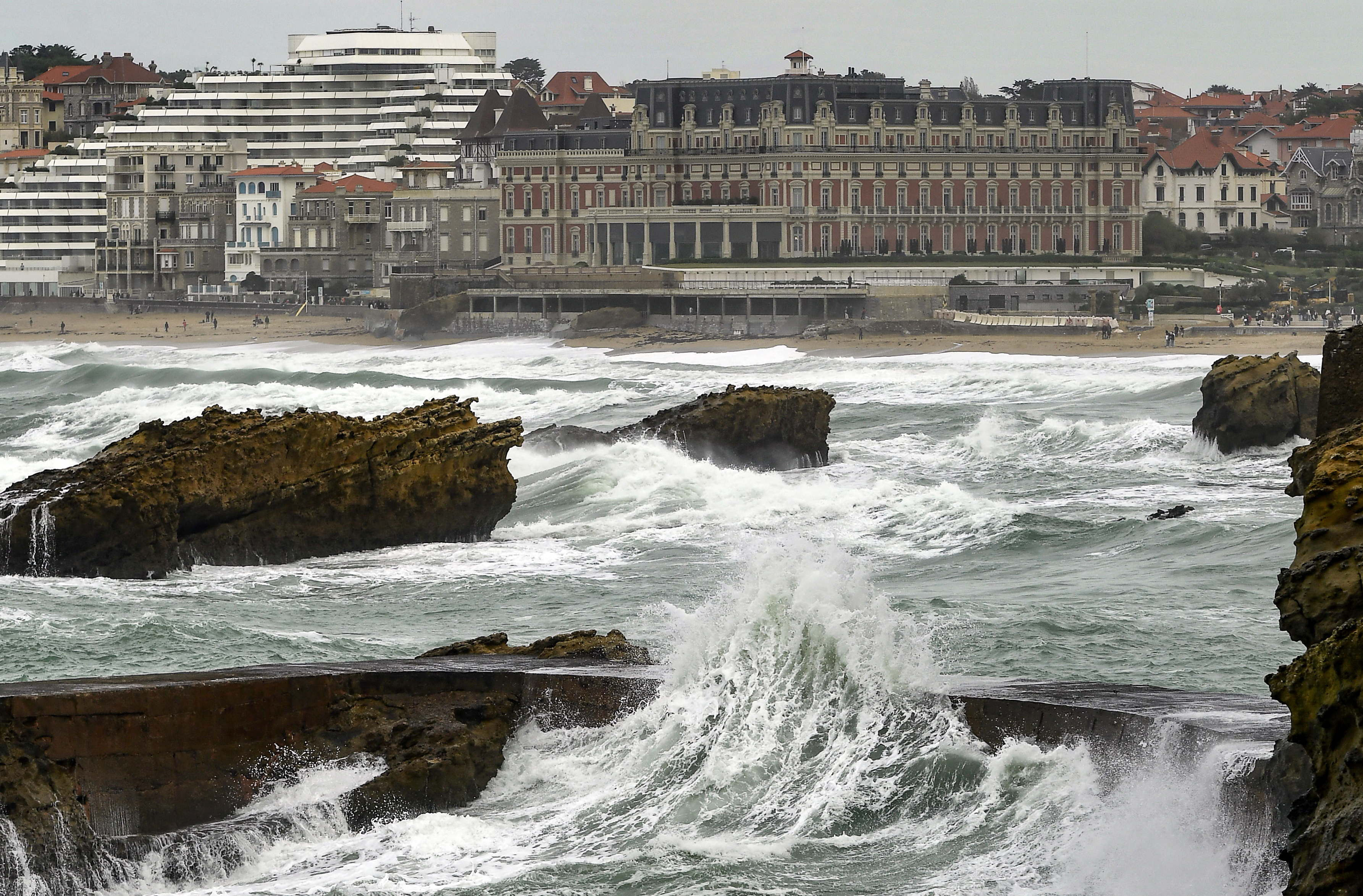 Storm Ciarán is bearing down on Western Europe. France and the UK have already been hit hard and Belgium is bracing itself for strong winds. Parks and nature reserves remain closed, and rail operator SNCB has reduced its services.
Autumn Storm Ciarán has been formed over the Atlantic by the collision of cold and warm air, resulting in a solid southwesterly flow that will make its way across France and the UK into Belgium on Thursday morning.
The storm hit Brittany and Normandy in France on Wednesday night, causing widespread damage. The fire brigade had to be called out dozens of times, with reports of fallen trees, power cuts due to downed power lines and roofs blown away.
Southern England and the Channel Islands are also affected. Roads have been closed, and ferry services cancelled as a precaution. The UK's Met Office is warning of possible damage to buildings and flying debris, while flood warnings have been issued for 33 locations.
In Belgium, almost all peak-hour trains have been cancelled, as have several IC connections. Other high-speed trains will run a reduced service at lower speeds. Parks and nature reserves have been closed to the public as a precaution. Gusts of around 100 km/h are expected, with peak winds of up to 110 km/h.
Waves crash against sea dykes in Biarritz, southwest France, as the area braces for storm Ciarán © PHOTO GAIZKA IROZ / AFP