Foreign ministers of Ukraine and Belgium meet in New York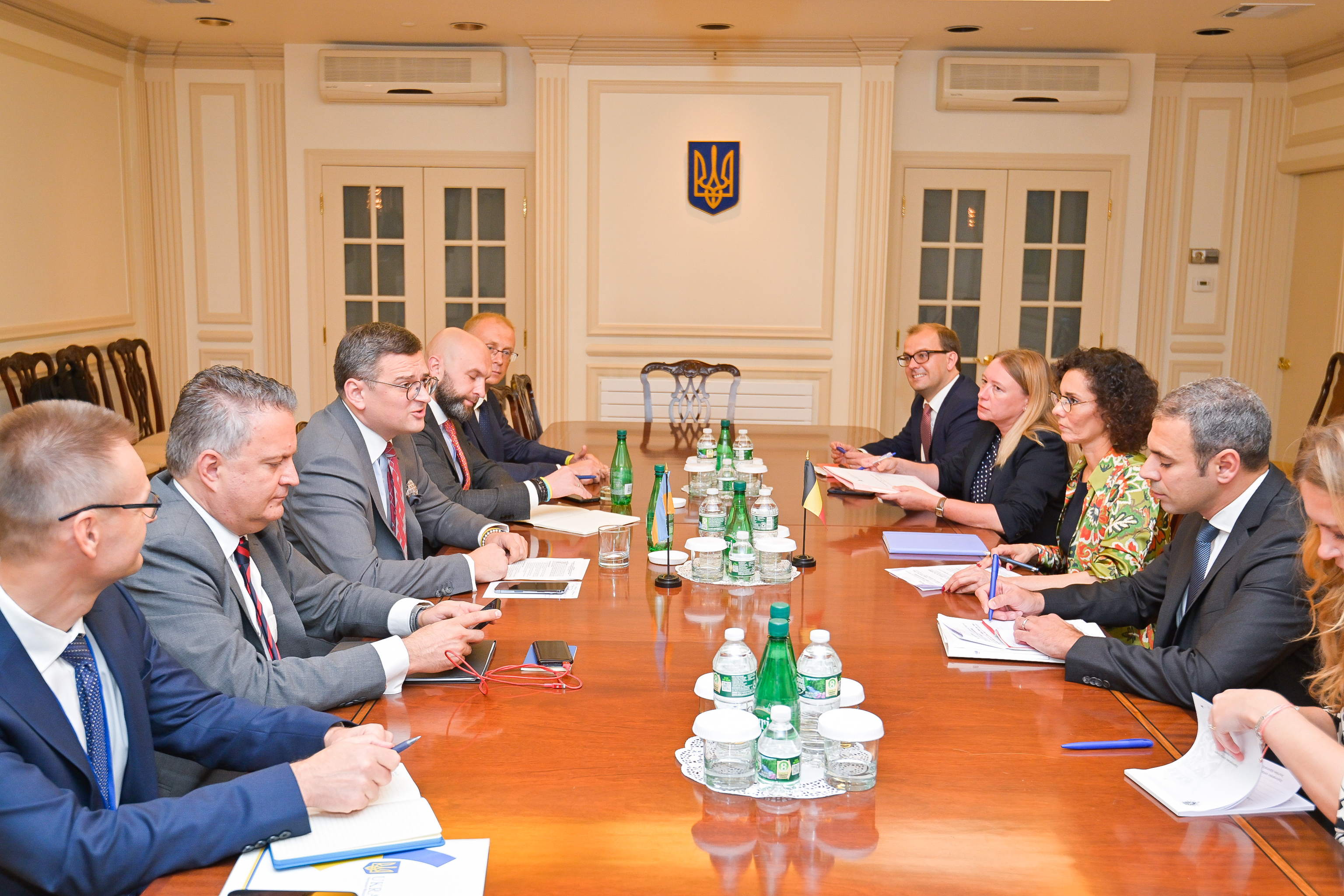 In the margins of the United Nations General Assembly in New York, Belgian Foreign Minister Hadja Lahbib met with her Ukrainian counterpart Dmytro Kuleba on Monday. A date for the Belgian foreign minister's announced visit to Kiev has yet to be set.
"We are waiting for a good moment to visit Ukraine. We don't want to go empty-handed," Lahbib stated after the meeting.
She pointed out that Belgium has been working on a number of concrete avenues to support the war-ravaged country for some time.
"We are identifying a number of projects to help Ukraine get through the winter as well and safely as possible, and to support reconstruction. My trip to Ukraine will be coordinated accordingly". 
Lahbib and Kuleba spoke at length about the prosecution and punishment of war crimes in Ukraine and the role of the International Criminal Court. They also addressed the need for weapons. A few days ago, Belgium announced that it will supply another 12 million euros worth of arms and ammunition to Ukraine. At the end of August, Belgium also made available 8 million euros to buy first-aid equipment, winter clothing, night vision goggles and medicine for Ukrainian soldiers. ​ 
Lahbib had already met Kuleba for the first time at an informal meeting of EU foreign ministers in Prague late last month. During their first meeting, they discussed Lahbib's much-debated trip to Crimea before she became minister. As a journalist, she visited the Ukrainian peninsula that was illegally annexed by Russia in 2014. Before their meeting in Prague, the Belgian minister had stressed that Crimea is illegally occupied by Russia in a letter to Kuleba. ​ ​ 
The issue was raised only briefly at the beginning of the conversation on Monday in New York.
"The meeting was cordial. He (Kuleba, ed.) told me at the beginning that the message was well received by the Ukrainian people. One can say that the incident, as you call it, if there was any, is closed," Minister Lahbib concluded.
(KOR)
Ukrainian Minister for Foreign Affairs Dmytro Kuleba and Belgian Foreign Minister Hadja Lahbib pictured at a bilateral meeting in New York on September 19, 2022 © BELGA PHOTO HANDOUT FOREIGN AFFAIRS VLAD VANDERKELEN