Foreign ministers of Ukraine and Belgium meet after Crimea trip controversy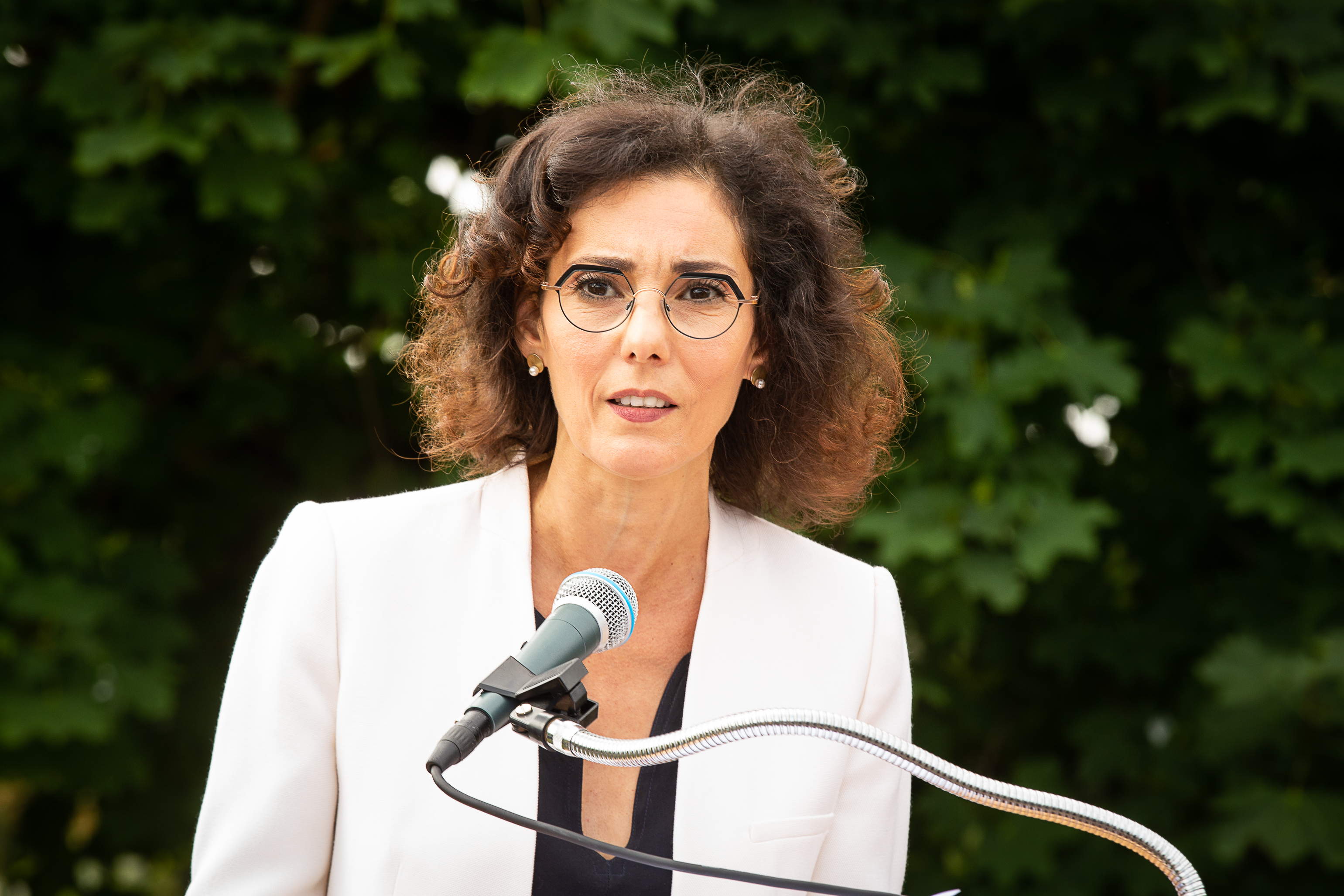 In the margins of the informal meeting of EU foreign ministers on a potential visa ban for Russian citizens, Belgian foreign minister Hadja Lahbib and Ukrainian foreign minister Dmytro Kuleba met in Prague on Wednesday. Among other things, the two discussed Lahbib's trip to Crimea during her time as a journalist.
Shortly after her appointment in July this year, the Belgian foreign minister faced scrutiny in Ukraine after it emerged that she had travelled to Crimea during her time as a journalist last summer. 
Lahbib visited a Russian cultural festival in Crimea organised by 'Russian seasons', a Russian propaganda initiative funded by Putin's daughter Katerina Tikhonova. She travelled to the Ukrainian peninsula on a Russian visa, which is illegal under Ukrainian law. The news caused tensions between Belgium and Ukraine.
After the issue emerged, Lahbib stated that she had written a letter to Kuleba in which she explicitly stated that Crimea is illegally occupied by Russia. On Wednesday, the two foreign ministers met in Prague. 
The two talked about the military, diplomatic and humanitarian situation in Ukraine and the worrying situation at the Zaporizhzhya nuclear power plant. Lahbib's trip to Crimea was also discussed. Lahbib explained to Kuleba that she wanted to show how Russia used culture as a tool of power and propaganda, as a documentary maker at the time. She added that she deeply regretted that the visit took place under such circumstances, according to Belgium's Foreign Ministry. 
"Minister Lahbib has always defended the sovereignty and integrity of Ukraine within its internationally recognised borders, as well as the status of Crimea as an integral part of Ukraine," the Ministry added.
Lahbib herself described the meeting as a "productive discussion on Ukraine's military and humanitarian situation, including the worrying developments at Zaporizhia" on Twitter. The ministers agreed to meet again at the upcoming session of the UN General Assembly in New York to follow up on bilateral projects in Ukraine.
Lahbib has already confirmed her intention to travel to Kiev on several occasions. According to one source, the two ministers intend to discuss how Belgium can respond to the needs in Ukraine and contribute to reconstruction during their meeting in New York.
(KOR)
Belgian Foreign minister Hadja Lahbib © BELGA PHOTO JAMES ARTHUR GEKIERE