For the first time in 70 years, National Bank of Belgium announces loss
22 September 2022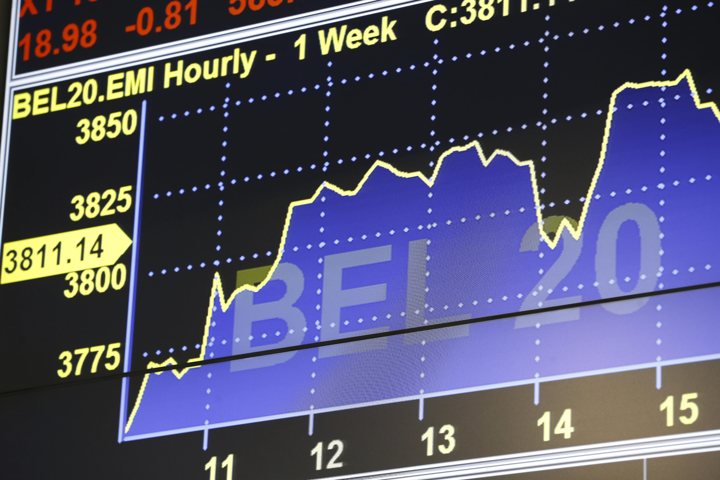 The Financial Services and Markets Authority, Belgium's financial markets regulator, suspended trading in National Bank of Belgium shares on Wednesday morning. The decision came ahead of a European Central Bank publication that the regulator said "will have a negative impact on the performance of central banks in the eurozone".
The National Bank of Belgium is one of the few listed central banks, with 50 percent of its shares owned by the state, while the rest are held by private shareholders and investors.
Lowest level since 1996
At the opening of the Brussels Stock Exchange on September 21, the bank's share price fell more than 27 percent to 1,055 euro per share, its lowest level since 1996. On Tuesday night, the share price had also slipped some 6 percent just before closing. On Thursday, the shares continued to plummet. Around 2.30 pm, shares were trading at a loss of 9 percent.
Finance ministers in Belgium and abroad fear that European Central Bank interest rates, which have risen 75 basis points in recent months, will affect the stability of Europe's major central banks. The Nederlandsche Bank says it expects losses of 9 billion euro in 2023-2026 as a result of interest rate hikes by the European Central Bank. The National Bank of Belgium now also expects to end the year with a loss, although it will not yet say how much. It is the first time in 70 years that the National Bank of Belgium has announced losses.
Interest rates and expenses
Last year, the National Bank of Belgium made a profit of 355 million euro, thanks to attractive negative interest rates from the European Central Bank. But with interest rates rising rapidly, national banks are finding it harder to access affordable capital. Interest expenses are also rising faster than income.
Since the end of the European Central Bank's negative deposit facility in July, the National Bank of Belgium has been unable to charge interest on the billions of savings Belgian banks have invested with it. Since 14 September, the National Bank of Belgium has been forced to pay 0.75 percent interest on these deposits.
Positive outlook
The outlook for National Bank of Belgium assets is generally more positive. Bond yields are rising as maturing bonds are being replaced by new securities at higher interest rates. Yet this is not yet enough to help the ailing finances of the National Bank, which is weighed down by stifling European monetary policy.
Complicated finances at the National Bank of Belgium will eventually affect dividend payments to the Belgian federal government. The National Bank of Belgium warns that at this stage, it cannot be determined whether the dividend for the 2022 financial year will be affected. In 2021, National Bank of Belgium dividends contributed 122.5 million euro to the federal budget.
© BELGA PHOTO NICOLAS MAETERLINCK