Football: Ballon d'Or award for Karim Benzema, Kevin De Bruyne places third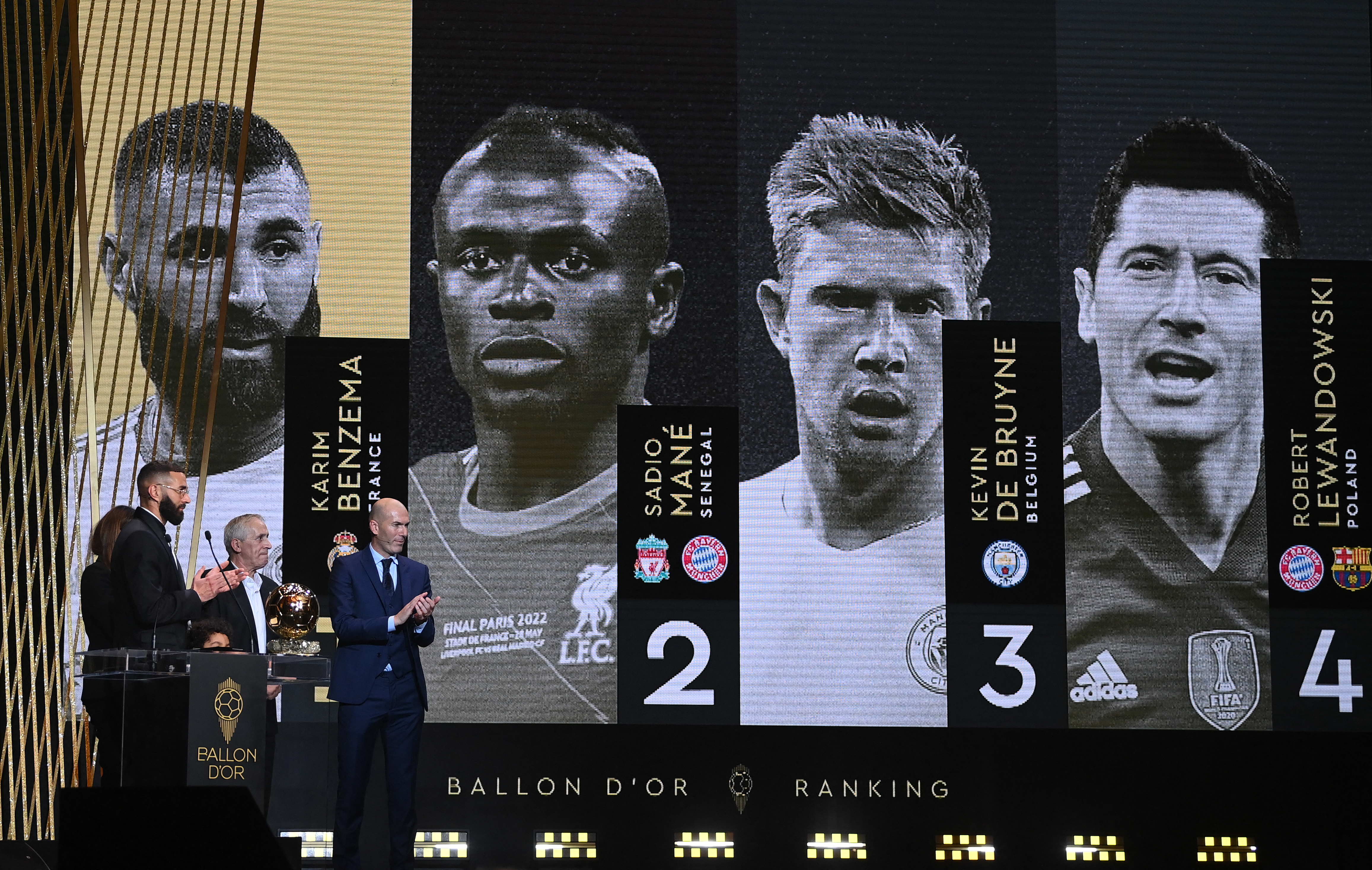 Frenchman Karim Benzema (34) has been named the 2022 Ballon d'Or winner on Monday evening at the Théâtre du Châtelet in Paris during the 66th edition of the annual award given by "France Football" magazine to the world's best football player. Belgium's Kevin De Bruyne got the third position, behind Senegalese striker Sadio Mané.
Benzema had a brilliant 2021-2022 season with Real Madrid, with a total of 44 goals and 15 assists, guiding his club to the Spanish League and UEFA Champions League titles.
De Bruyne's third place marks the first time a Belgian footballer finishes among the top three. Paul Van Himst, in 1965, and Wilfried Van Moer, in 1980, came in fourth. De Bruyne managed 19 goals and 14 assists for Manchester City last season, helping them to capture the Premier League title. Last year, De Bruyne finished in eighth place, while ​ Romelu Lukaku was twelfth.
Thibaut Courtois (Red Devils/Real Madrid) , who was awarded the Yashin trophy for best goalkeeper earlier on Monday evening, finished in seventh place. Seven-time laureate Lionel Messi (PSG), last year's winner, was missing from the shortlist, and five-time winner Cristiano Ronaldo (Manchester United) had to make do with 20th place.
Journalists jury
The "Ballon d'Or" is a football award presented every year by French news magazine "France Football" since 1956. Between 2010 and 2015, the award was temporarily merged with the FIFA World Player of the Year and known as the FIFA Ballon d'Or. For the first time, a laureate was designated on the basis of a season instead of a calendar year.
From this edition, there is also a restriction on the number of voters. The jury is still made up of journalists, one per country, but only the top 100 in the FIFA rankings will have a representative (up from 170 before). Fifty journalists can vote for the female Ballon d'Or.
(VIV)
#FlandersNewsService
© BELGA PHOTO FRANCK FIFE / AFP (From left to right) Real Madrid's French forward Karim Benzema receives the Ballon d'Or award next to his father Hafid Benzema from French former forward football player Zinedine Zidane during the 2022 Ballon d'Or France Football award ceremony at the Theatre du Chatelet in Paris on October 17, 2022. ​

​​ ​ ​ ​ ​ ​ ​ ​ ​ ​ ​ ​ ​ ​ ​ ​ ​ ​ ​ ​