Food aid demand in Belgium is rising, but donations are falling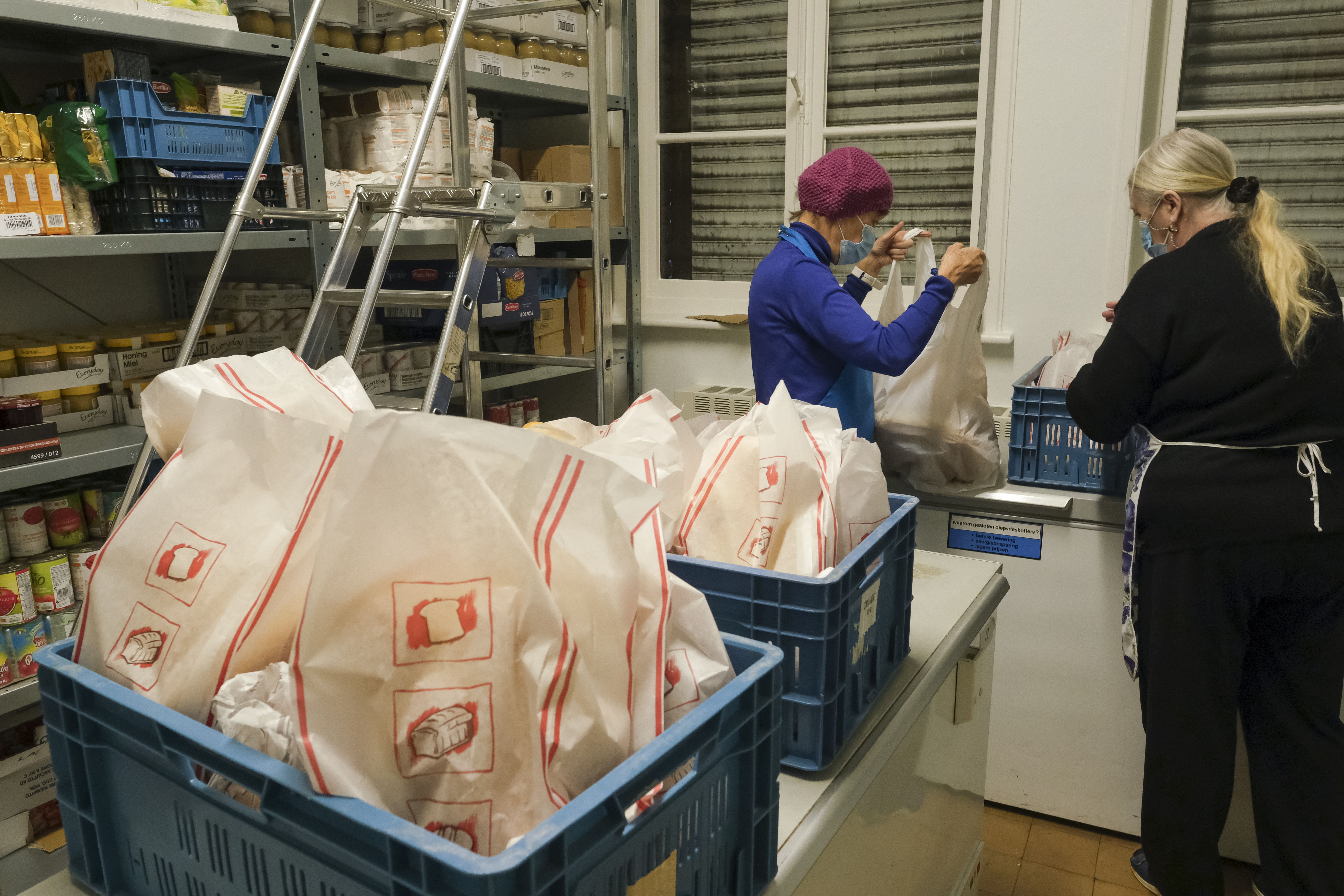 Rising energy and food prices are forcing more and more people to turn to the food bank, but food donations have fallen sharply in recent months. That is why the Belgian Federation of Food Banks called for donations on Thursday.
According to a survey by the Belgian Federation of Food Banks, 204,000 people had to go to the food banks in the first half of the year. That is an increase of fifteen per cent compared to December last year.
The number of donations, on the other hand, is currently declining sharply. "The situation has never been more alarming: from January to May 2022, food donations fell by 6.5 per cent (607 tonnes) compared to 2021," explains Piet Vanthemsche, President of the Federation.
"We call for additional tax breaks to encourage food companies and retailers to donate more food," Vanthemsche said. According to the chairman, a similar system to the one in France is needed. There, the net book value of donated food and storage and transport costs are eligible for tax relief.
But in order to meet the growing demand today, the food banks have no choice but to purchase food in the short term. "In 2021, we already had to purchase 2,039 tonnes of food, or 9 per cent of the total volume distributed," says Jef Mottar, managing director. "That is why we are making an urgent appeal to the government, companies and individuals for financial support."
(TOM)
Volunteers at work in the Openplaats.be foodbank, in Gent, Belgium. - © BELGA PHOTO NICOLAS MAETERLINCK