Flu vaccine crucial to prevent 'twindemic' of flu and COVID-19, say Belgian virologists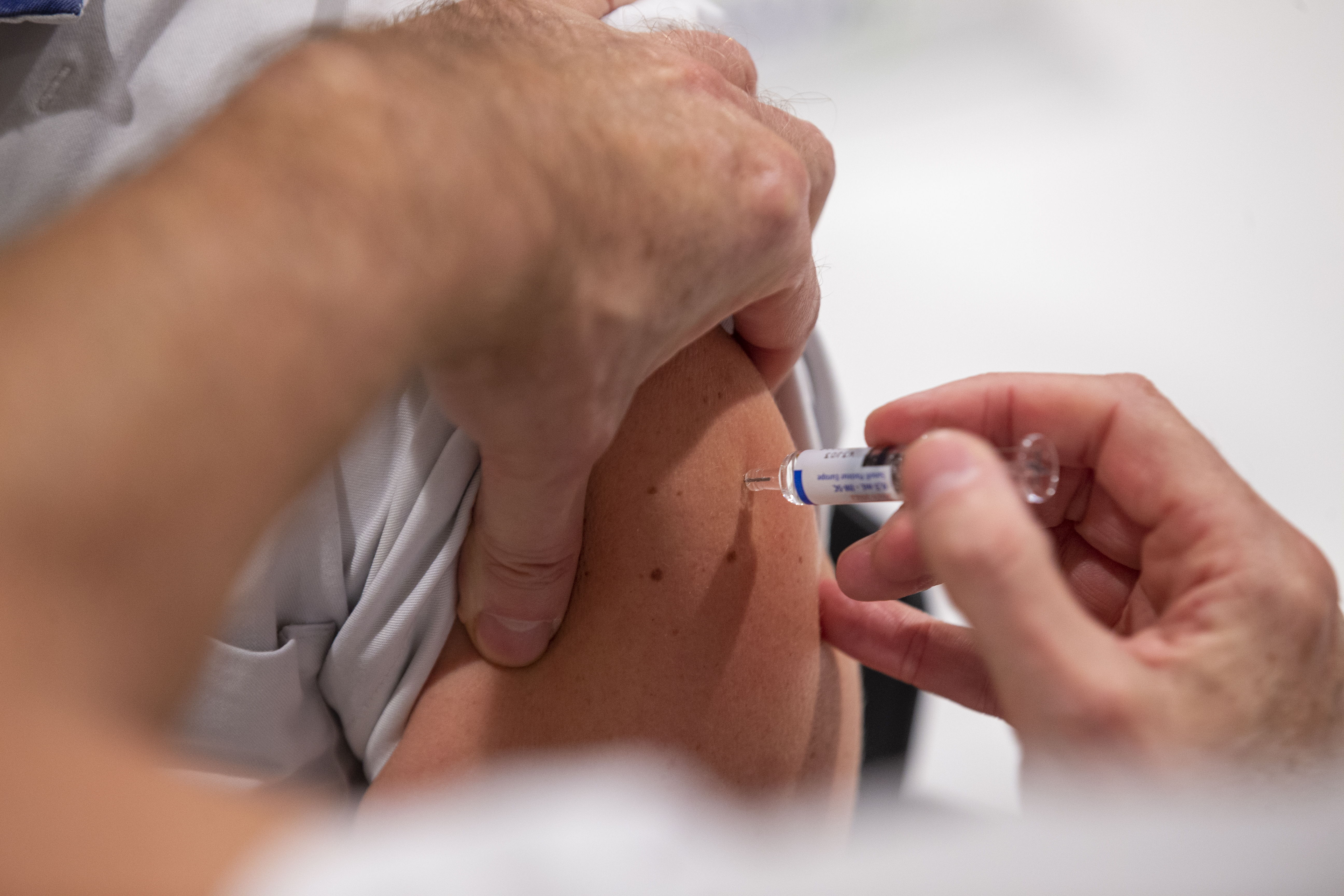 To prevent the flu and COVID-19 viruses from circulating together in a so-called 'twindemic' this winter, it is important to put a strong emphasis on the flu campaign. This was said on Tuesday at a press conference of the Belgian GP association Société Scientifique de Médecine Générale (SSMG).
"Flu causes more damage than people think," warns Aurore Girard, vice-president of the SSMG. "For example, it can lead to serious complications, increasing the risk of heart attack or pneumonia." According to Girard, it is therefore important to bet on a strong prevention policy, to ensure that people aged 65 and over are well protected this winter too.
For this age group, the European Centre for Disease Prevention and Control (ECDC) recommends a vaccination rate of 75 percent. But Belgium's figures have only reached around 60 percent in recent years. "So we still have a long way to go to reach an optimal coverage rate."
But the flu vaccine is also extra important this year as Belgium is still struggling with the pandemic. Experts warn of a dangerous and double viral shock. Trends from abroad raise fears that Belgium may also face this double epidemic or 'twindemic', where a new wave of COVID-19 coincides with the flu season.
Yet there are still a lot of uncertainties about this. "It is impossible to predict exactly when the next flu season will start, which virus strain will dominate and how severe the epidemic will be," said Marc Van Ranst, professor of virology and epidemiology. Much will also depend on the measures taken (in the context of COVID-19).
In Belgium, an average of 500,000 people are estimated to be affected by the flu virus every year, 1 in 1,000 infections requiring hospitalisation. Traditionally, the flu season runs from November to March. "With the vaccination campaign in October and November, we want to anticipate this," Girard said.
(TOM)
© BELGA PHOTO NICOLAS MAETERLINCK