Flibco.com will connect Brussels Airport to 11 cities in Belgium and beyond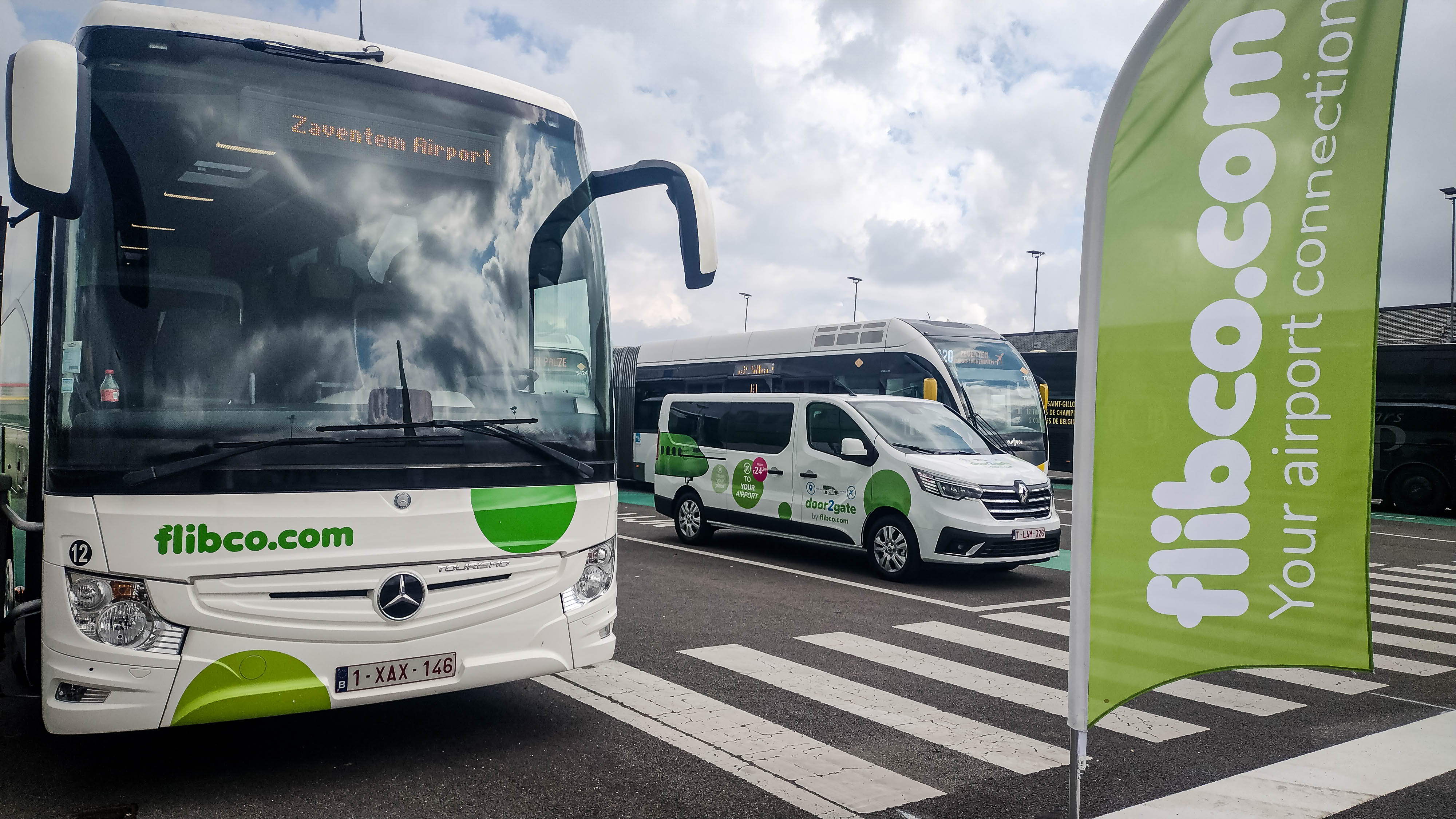 The company Flibco.com will start offering its shuttle bus services at Brussels Airport on June 23, the two partners announced on Thursday. This collaboration will connect the airport to 11 major cities in Belgium and abroad.
The European airport shuttle specialist will connect Brussels Airport with the cities of Bruges, Ghent, Antwerp, Liège, Lille, Breda, Eindhoven and Maastricht by bus. Flibco will also offer "Door2Gate" services, allowing people to travel to Brussels Airport from their home, office or hotel. Its Door2Gate services will cover most of Brabant, including Leuven, as well as the city of Brussels and Namur.
Lines between Brussels Airport and Bruges or Lille will be launched on June 23, while connections to other cities are planned for October.
According to Brussels airport, the collaboration represents an important addition to the transport offer at the airport and strengthens its position as an intermodal hub.
Flibco is the first private company to obtain a licence for providing passenger transport In Flanders. Until recently, this was only possible for cross-border passenger transport. Since November 2021, new legislation has made it possible for private companies to enter the passenger transport sector in Flanders, but only on routes where public transport company De Lijn does not have a monopoly.
Flibco assures that it is "not a competitor" of De Lijn. The company focuses specifically on longer routes and on night rides. The luggage space and the comfort on the bus are also geared towards people travelling to the airport.
Flibco transported approximately 1.3 million passengers to and from Charleroi Airport in 2019, accounting for some 16 per cent of the total number of travellers passing through the airport. Flibco expects it will be able to transport around a million people to and from Brussels Airport each year.
(KOR)
© BELGA PHOTO INE GILLIS