Flemish start-up Idevax develops more efficient vaccine syringe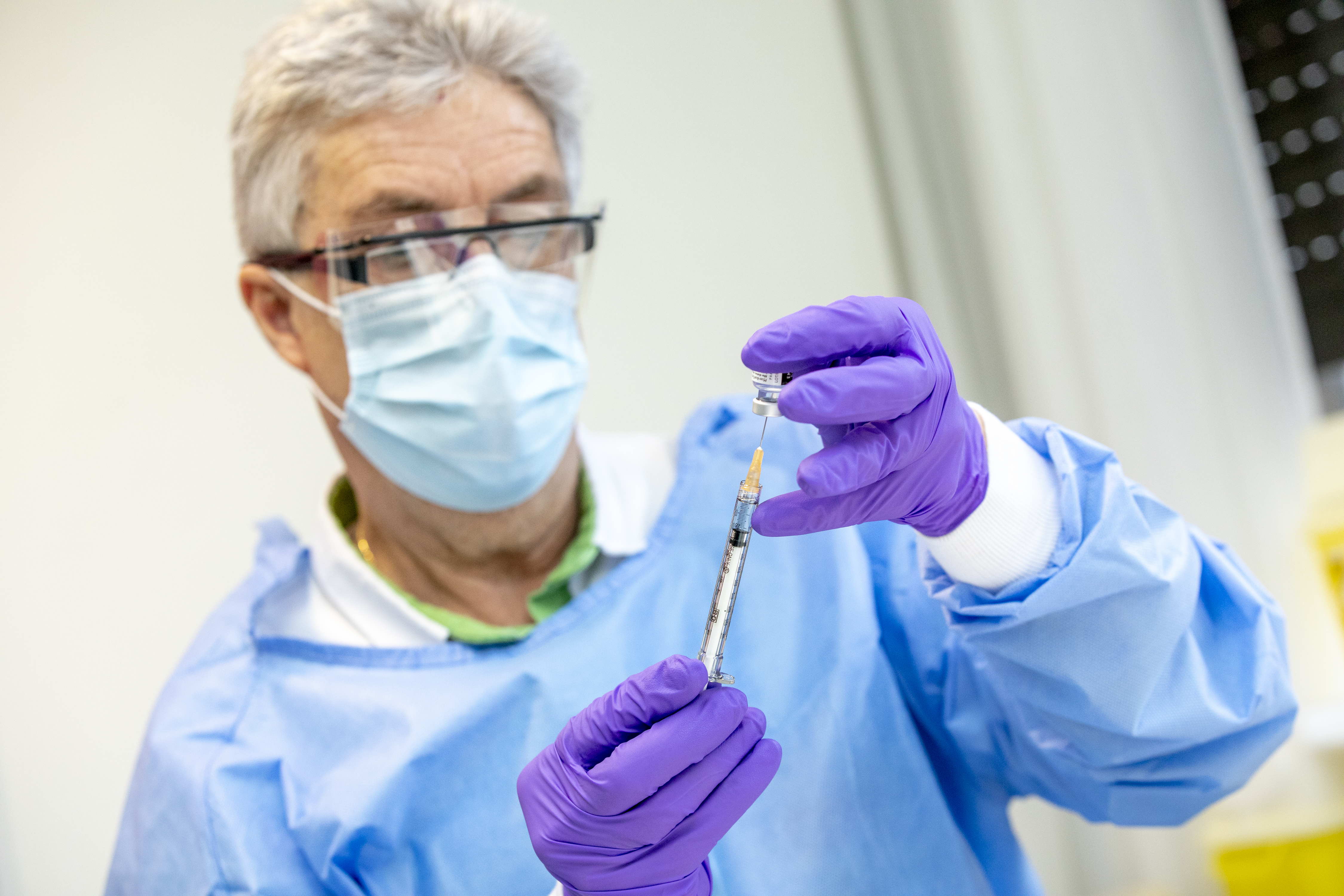 Flemish start-up Idevax has developed a vaccine syringe that should make vaccine administration more efficient, newspaper De Tijd writes on Wednesday evening. The syringe facilitates the injection of the vaccine through the skin (intradermal) instead of the traditional method via the muscle (intramuscular). This should, moreover, make the vaccine administration more user-friendly and almost painless.
In fact, the dose to be administered intradermally is five to ten times lower than that required for an intramuscular vaccination. This is because the vaccine comes into direct contact with immune cells through the skin, as opposed to intramuscular vaccination where it still has to make its way through muscle tissue to the lymph nodes, where the vaccine loses potency. It is currently extremely difficult, and painful, to administer a vaccine precisely under the skin.
Belgian start-up Idevax has now come up with a solution for this, De Tijd writes. First, a conventional syringe is used to draw up the vaccine dose, after which the syringe is plugged into a Vax ID. This is a round plastic head containing a micro-needle. The head is then pressed onto the forearm, after which the round shape and pressure push the skin slightly upwards. When the syringe is then pressed, the micro-needle gains enough speed to penetrate just under the skin.
The company says it is still about 10 months away from market launch. "But both the Flemish and US governments are looking at how we can go faster", says Vanessa Vankerckhove, one of the start-up's founders. "Through special emergency procedures - like you saw with the covid vaccine - we could be deployable even earlier."
(BRV)
#FlandersNewsService
© BELGA PHOTO HATIM KAGHAT