Flemish public transportation company De Lijn to deploy 36 new e-buses this year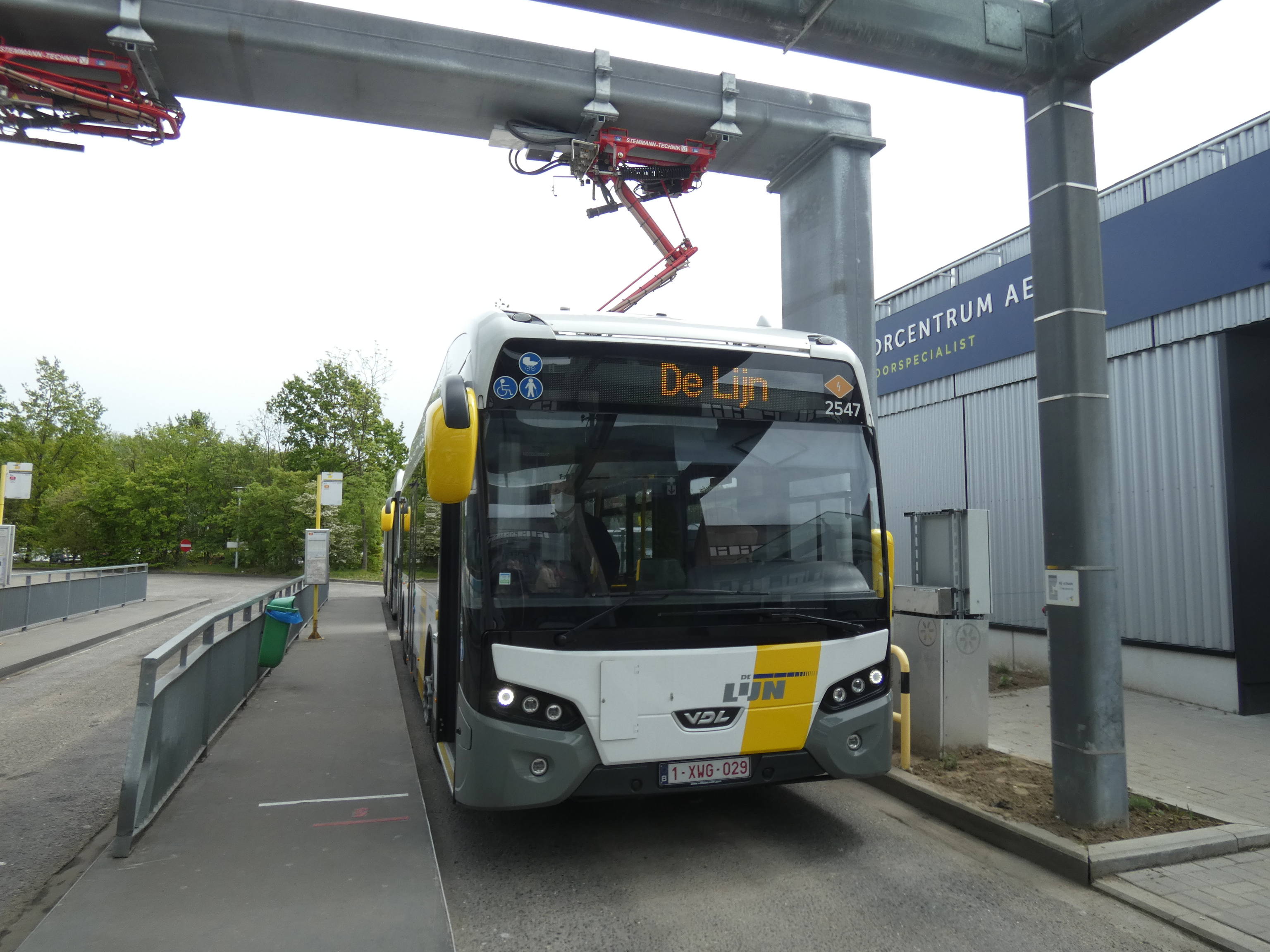 The "new generation of e-buses" that bus maker Van Hool is developing for the Flemish public transportation company De Lijn will be ready in the fourth quarter of this year. On Tuesday, Flemish Mobility minister Lydia Peeters was allowed to inspect the e-buses at the factory of the Belgian company in the village of Koningshooikt. 
In 2021 De Lijn ordered a total of 60 electric buses through a European public tender. Of these, Van Hool was allowed to build 36, costing €28 million. The rest of the order went to Dutch company VDL. De Lijn's ambition is to make its entire fleet and associated infrastructure completely emission-free by 2035. 
The new generation e-buses already look quite futuristic. There are no mirrors on the bus, for instance, cameras do all the work. In the older electric models, the battery was still on the roof, today the battery is installed in the floor of the e-bus. Wheelchair users will also find it easier to take the bus, thanks to an electric ramp that is easy to operate. 
Van Hool no longer develops buses that run on diesel, nor does it make hybrids. It now produces only three types: buses with an electric battery, trolleys and buses that can run on hydrogen. 
According to Ann Schoubs, director-general at De Lijn, this is the first real step in turning public transport in Flanders green. The development of charging infrastructure for e-buses and e-hybrids is also in full swing. 
The new generation of Flemish electric buses is not only easily finding a market in Flanders itself. Van Hool also sells electric buses to other countries, from America to Japan. 
(TOM)
#FlandersNewsService
© BELGA PHOTO TIJS VANDERSTAPPEN