Flemish PM's visit to Estonia centres on digitalisation and war in Ukraine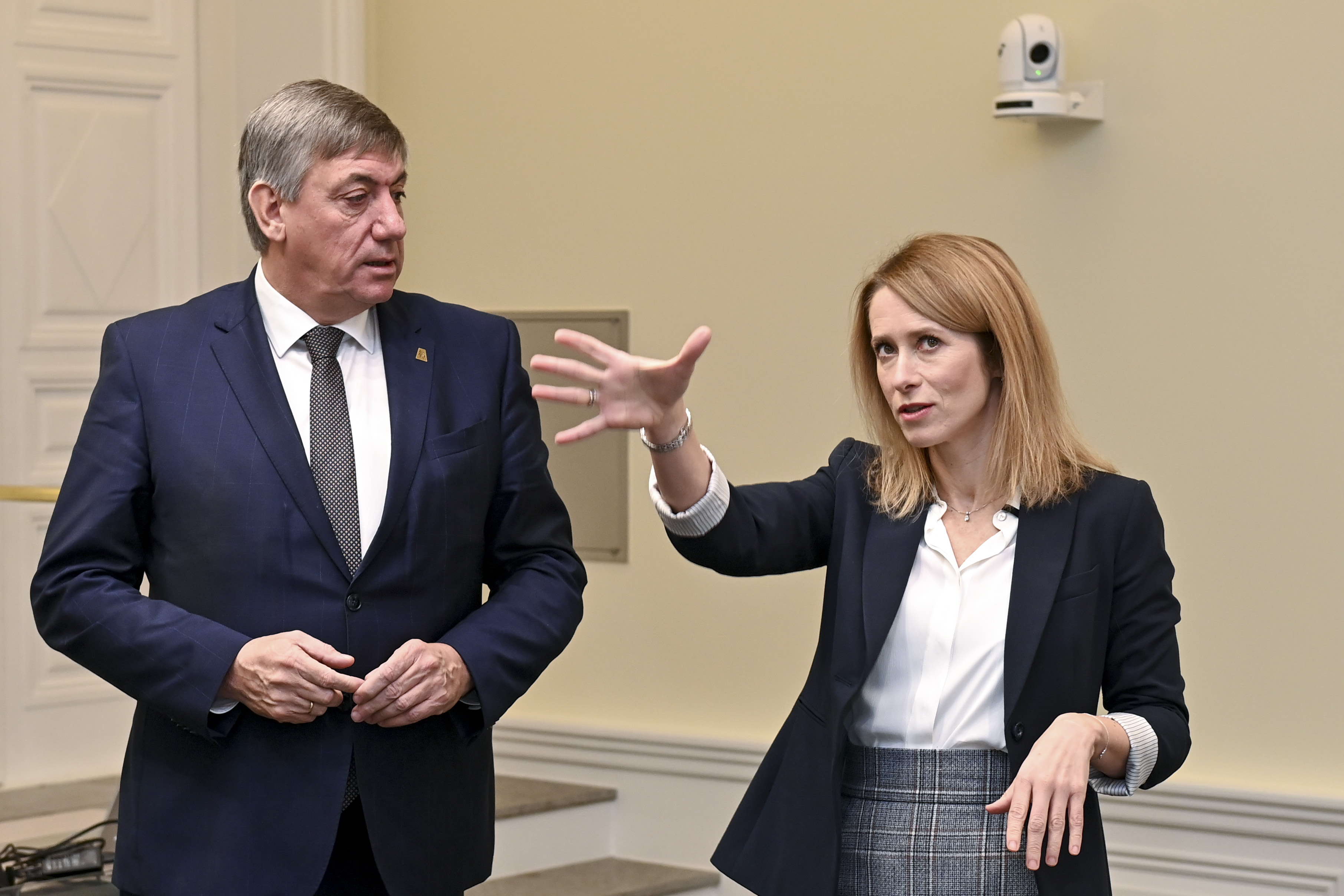 Flemish minister-president Jan Jambon visited the Estonian capital Tallinn on Monday. Besides the digitalisation of Estonia and Flanders, the war in Ukraine was the main topic of discussion. On Monday evening, Jambon boarded a ferry to the Finnish capital Helsinki for the second part of the trip, which is part of the Flemish government's "northern strategy".
On Monday morning, the Flemish government leader headed to the Estonian Development Centre, where he had a video call with the mayor of Ukraine's Mykolajiv. Since the Russian invasion of Ukraine, the Estonian Development Centre has been focusing on Ukraine.
"The Estonian Development Centre is building kindergartens with an underground bunker. They already want to start rebuilding Ukraine, but at the same time, they realise that that is still a country at war," Jambon said after the conversation. The war in Ukraine was also at the centre of Jambon's meeting with Estonian prime minister Kaja Kallas at the Stenbock House in Tallinn's historic city centre.
Jambon, who in addition to being Flemish minister-president is also minister for Digitalisation, visited the e-showroom of e-Estonia, Estonia's digital society. This was followed by a visit to the Estonian headquarters of mobility platform Bolt, which offers car rides, meal delivery, e-scooter sharing and car sharing in its own country. In Belgium, Bolt is already active in Brussels, Namur and Dinant.
Besides a meeting with the Estonian minister of Entrepreneurship and IT, Kristjan Järvan, an additional appointment with Culture minister Piret Hartman took place. At the Ministry of Education and Research, Jambon spoke with Rik Van de Walle, rector of Ghent University, and Kristjan Vassil, vice-rector of the University of Tartu, about the ENLIGHT network of nine European universities and the digitalisation of Estonian society.
After a stop at Europe's oldest working pharmacy, which has 600 years on the clock, in Tallinn's historic city centre, Jambon gave a speech at the city hall. Referring to the Flemish tapestries on the walls, the Flemish prime minister emphasised the ties between Flanders and Estonia. At the end of the day, he boarded the ferry to the Finnish capital Helsinki.
The two-day visit to Estonia and Finland fits within the Flemish government's "northern strategy", in which Flanders wants to connect with the prosperous countries in the north. Besides green transition and innovation, the focus in Finland will also be on digitalisation, trade and academic cooperation.
(BRV)
#FlandersNewsService | Flemish minister-president Jan Jambon and Estonian prime minister Kaja Kallas © BELGA PHOTO DIRK WAEM