Flemish PM visits Finland, "MyData" citizen movement craddle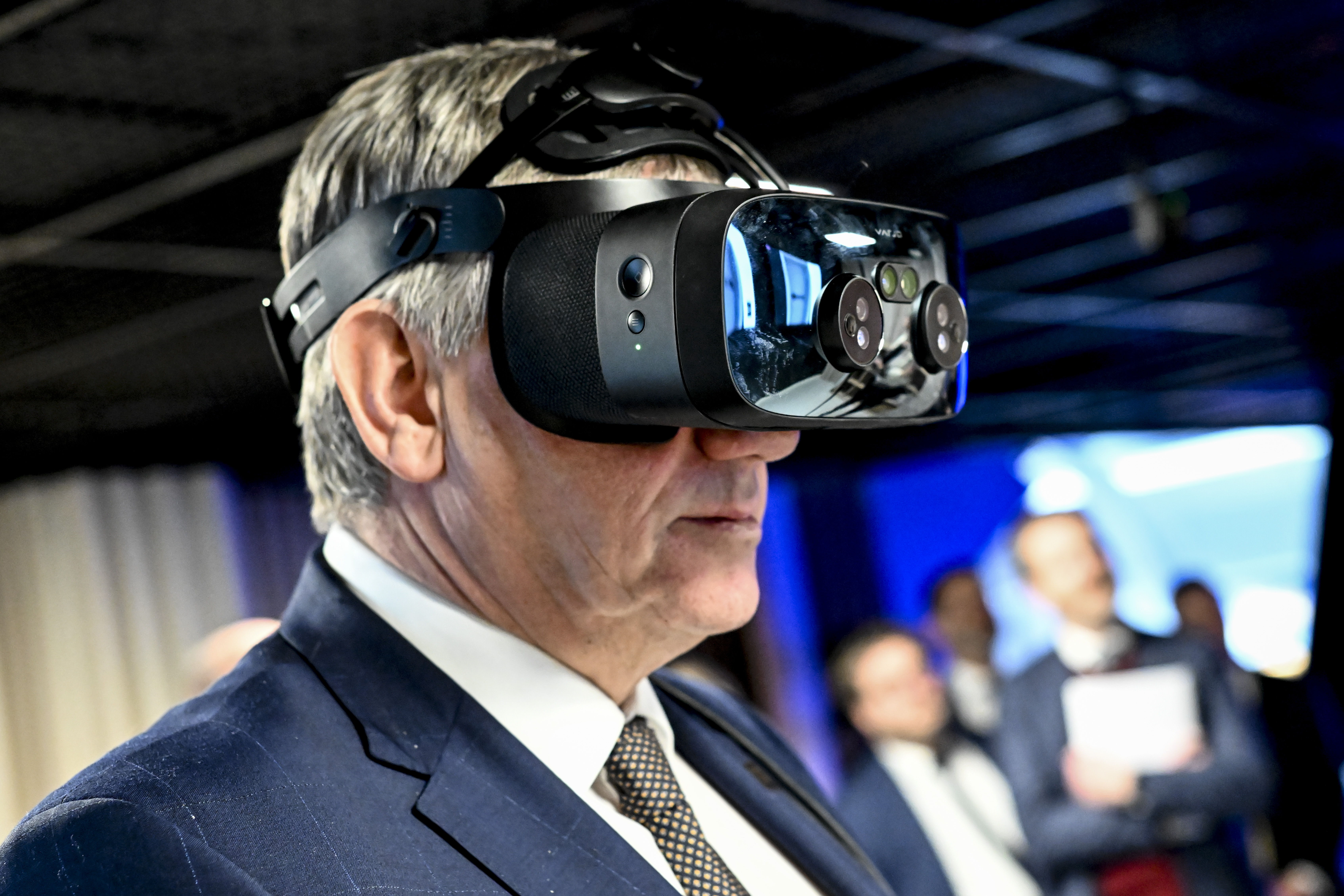 After visiting Estonia on Monday, Flemish Prime Minister Jan Jambon stopped this Tuesday, 29 November, in Helsinki, the capital of Finland. Besides the war in Ukraine, digitization is the leitmotif of the two-day visit by the Flemish Prime Minister to Estonia and Finland. Jambon is also the Flemish Minister for Digitization and wants to include Flanders in the international "MyData" movement that aims to give citizens back control over their data.
The Flemish PM met with the Finnish Minister of Transport and Communications, Timo Harakka, on Tuesday morning to discuss over digitization and specifically 4G, 5G and even 6G, the sixth generation of telecommunications networks. The group then moved to the Finnish innovation fund Sitra, which is housed in the former headquarters of technology company Nokia.
The Finnish Parliament established that fund in 1967 as a driving force of social change and focuses on sustainable solutions and a fair data economy. At Sitra, Digital Flanders presented the plans for the Flemish data utility company, a technology of data safes and a data lock that should give the Flemish people back control over their data.
This idea fits within the international MyData movement, which originated in Finland. "Now we let our data lie around recklessly, like we used to drop papers on the street," says Olivier Van Raemdonck, spokesman for Jambon. "But we also have to handle our data sustainably and securely in the digital world." With the Flemish data utility company, Flanders wants to be a front runner of the MyData movement. The establishment of this data utility company is on the agenda of the Flemish Parliament on Wednesday.
After a visit to the paper company Stora Enso and a lunch seminar with Luc Sels, the rector of KU Leuven, and the rectors of the University of Helsinki and Aalto University, Jambon visited the current headquarters of technology company Nokia.
'The Quiet Parade', an exhibition by the Belgian artist Hans Op de Beeck, in the Amos Rex museum, was the culmination of the Finnish visit. In Helsinki, the artist presents a Gesamtkunstwerk of 24 sculptures, a soundscape and a video artwork.
Northern Strategy
Jambon's visit to Estonia and Finland fits within the Northern strategy of the Flemish government, in which Flanders wants to connect with the prosperous countries in the north. The aim is to establish and maintain new diplomatic, political, economic and cultural contacts with Ireland, the United Kingdom, Scandinavia, the Baltic States, the Netherlands and Germany. Apart from Latvia, Jambon has now visited all countries that are the subject of the Northern Strategy.
(VIV) 
#FlandersNewsService | ​ Flemish Minister President Jan Jambon during a visit to the headquarters of Nokia in Helsinki, Finland, 29 November 2022 ​ ​ © BELGA PHOTO (DIRK WAEM)