Flanders' mobility and education plans face criticism during September Declaration debate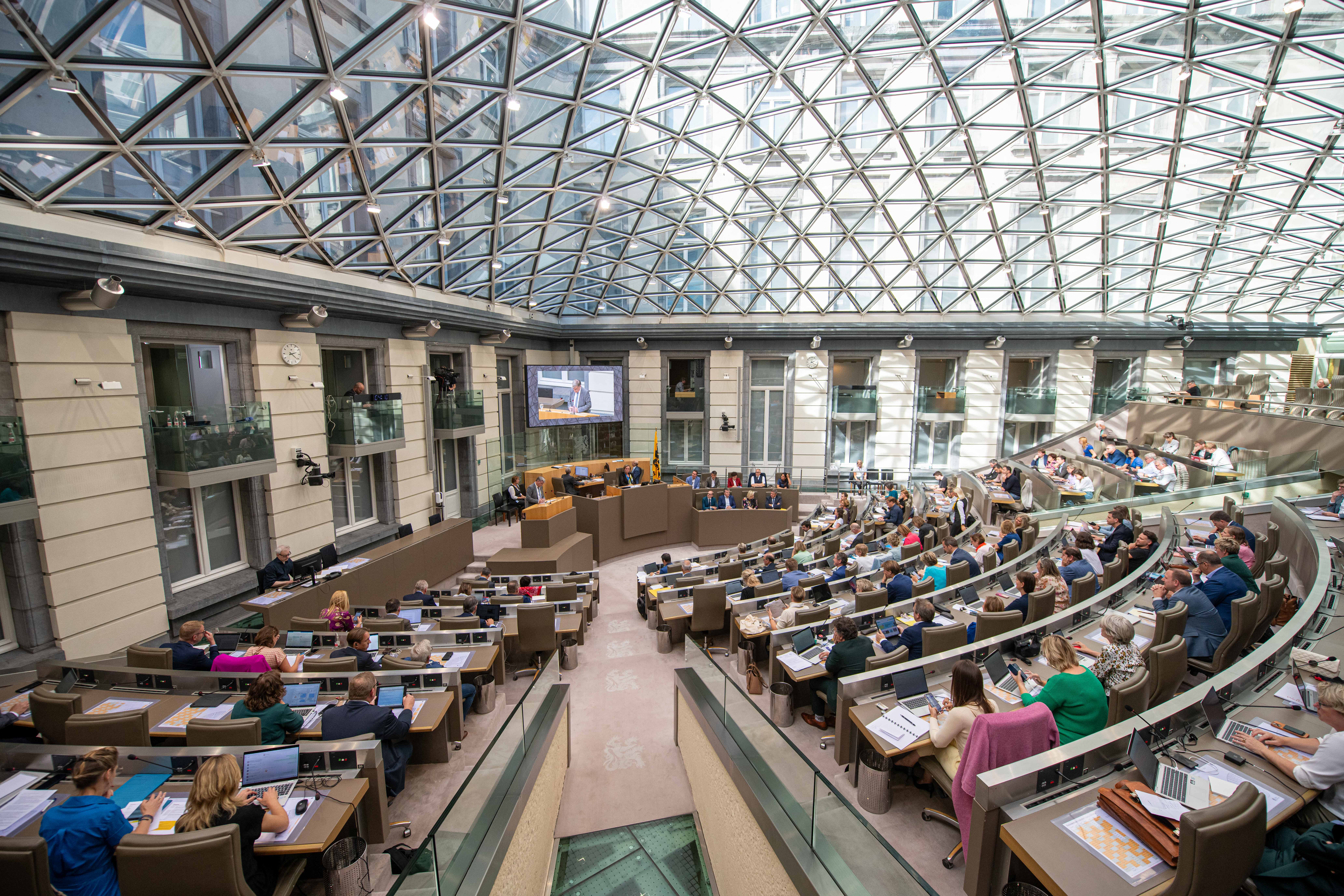 During Wednesday's debate on the September Declaration in the Flemish Parliament, Education minister Ben Weyts and Mobility minister Lydia Peeters were criticised for allocations in the 2024 budget agreement.
Weyts (N-VA, Flemish nationalists) was confronted by opposition parties who argued that he had missed a crucial opportunity. Steve Vandenberghe of the socialist Vooruit party questioned the lack of a comprehensive education reform plan and dismissed the extra 100 million euros allocated to education in the 2024 budget as "small reparations".
The budget's focus on higher education and efforts to tackle teacher shortages, including extending the seniority period for career changers from 10 to 15 years, were also met with scepticism. Groen MEP Johan Danen called for more substantial changes in schools and a more coherent education policy.
Weyts defended his measures by pointing to the increase in the number of students enrolled in teacher training and the recruitment of 11,500 people from the private sector into teaching positions. He also said the education budget had increased by 5 billion euros since 2019. Roosmarijn Beckers of the far-right Vlaams Belang said this was largely due to automatic cost drivers such as growing student numbers and an ageing teaching staff.
Too car-focused?
Meanwhile, Peeters was criticised for including a 5,000 euro premium for electric cars in the 2024 budget, one of the most controversial measures in the September Declaration.
Stijn Bex of Groen questioned the use of 20 million euros for the premium, suggesting that these funds could be better used to address issues within the public transport system. Annick Lambrecht of Vooruit called for more significant investment in road safety, emphasising the need to reduce the number of cyclists and pedestrians killed on the roads and to achieve zero road deaths by 2050.
Peeters said the allocation wouldn't take away from other investments. She said the funds for the premium would come from the additional revenue generated by the extended mileage allowance for trucks.
#FlandersNewsService | © BELGA PHOTO JONAS ROOSENS
---
Related news