Flemish MEP on EU-trade: 'Incredible evolution'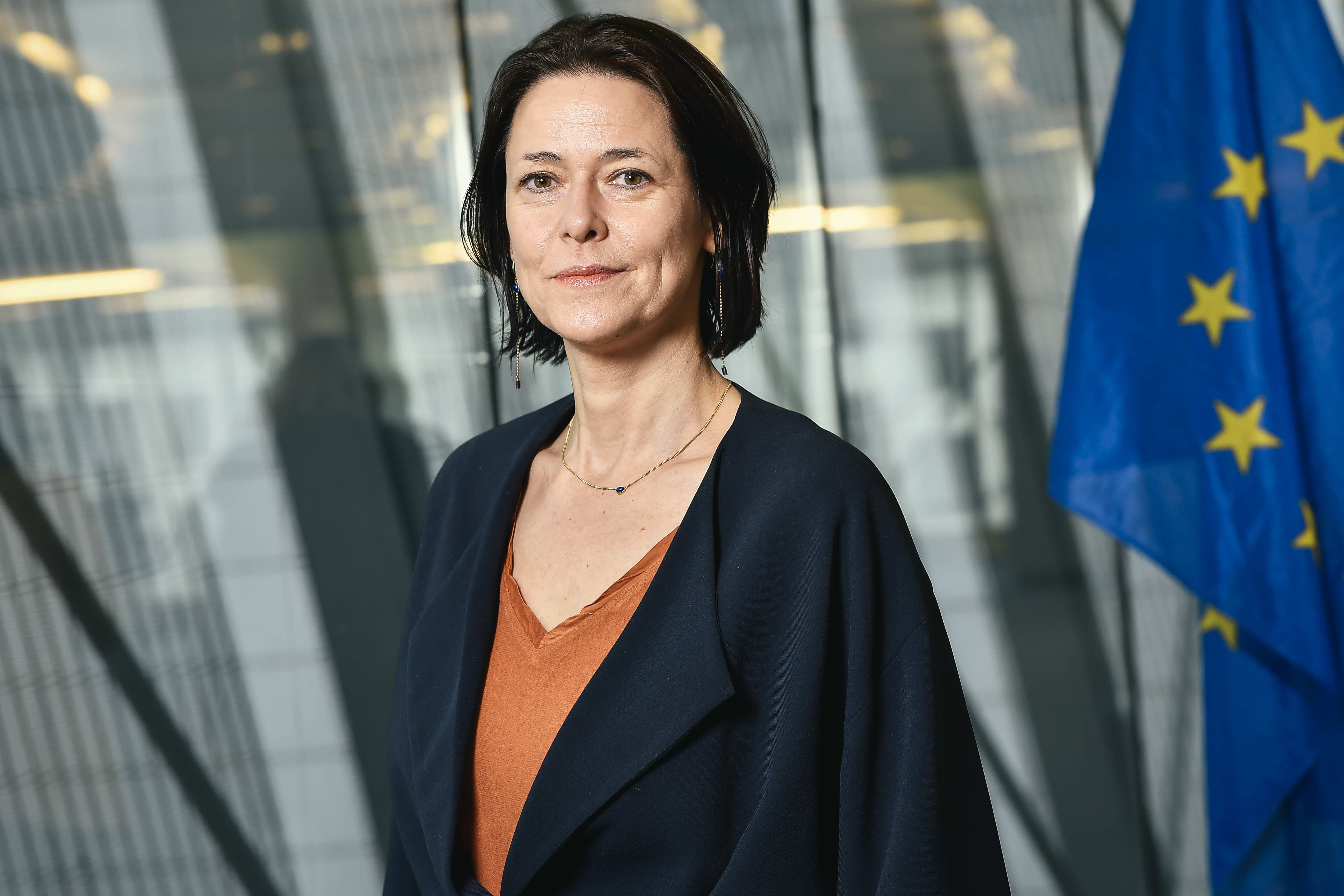 'The trade policies of the EU have gone through an incredible evolution. Almost a revolution, a complete change', says Kathleen Van Brempt, an experienced and prominent member of the group of social-democrats in the European parliament. Trade has become about much more than only trade.
Up until the start of this Commission and Parliament, there wasn't much discussion about trade. Europe wanted to buy cheap things in the rest of the world, and sell high tech to those other countries. This was seen as good for EU-companies and consumers. Ok, says Van Brempt, it was linked to EU-values, but only in general terms and not as a priority. Trade in itself was seen as good for prosperity and peace.
Van Brempt is a firm believer in free trade, and against protectionism, but trade policies should be linked to other policies and to values. And this is were the radical change appeared.
'The EP told the Commission that from now on we wouldn't just accept some trade deals. My group was crucial in this. Before, the social-democrats were a bit divided in supporting the trade policy. Now it's more clear: if the Commission is ready to change some things, we can give our support. A good example is the trade agreement with Mercosur, where we demanded change.'
New Zealand
The new benchmark for Van Brempt is the agreement recently signed with New Zealand. Sustainability plays a central role. 'It's not sufficient to just say the Paris climate agreement has to be executed, there needs to be more detail, clear engagements. Also on our side. For example, New Zealand could ask us questions about the phase out of subsidies for fossil fuels.
For Van Brempt the new trade policy is about loosing naivety, the faith that trade in itself leads to good things.
'It was thought that trade leads to peace. But Ukraine shows this isn't a guarantee. We did a lot of trade with Russia'.
Foreign trade is important, but it should be checked if there's no forced labour involved, if sustainability is guaranteed, if Europe doesn't come too dependent of Russia or Middle Eastern countries for energy, …
Where it is clear the EU has lost its naivety, is in the relations with China. Those were dictated by 'our addiction to cheap products'. But now everybody understands China is a rough player, active all over the world. Van Brempt is against the investment agreement with China, which she sees as totally inadequate. But the EU does have other instruments to seek a fair trade and investment partnership.
Some months ago, Van Brempt was chosen president of the special covid 19-commission in the EP. On the vaccines and the patents, the EU has made 'an incredible mistake, a nearly historic error'. The fact that the EU wouldn't open access to vaccines for the rest of the world on a short term is 'very, very selfish'. ​ All the more so, since China did invest in other countries.
(DDW)
#FlandersNewsService
©BELGA PHOTO DIRK WAEM
Trade is a very important aspect of international relations, and the EU is a very important trading partner. Belga asked two Flemish MEP's, members of the International Trade committee, how they see the EU policies concerning trade. On the left wing side, Kathleen Van Brempt (Vooruit, social democrat), on the right wing side, Geert Bourgeois (N-VA, conservative).