Flemish man sets unique record: eight triathlons in eight days on eight islands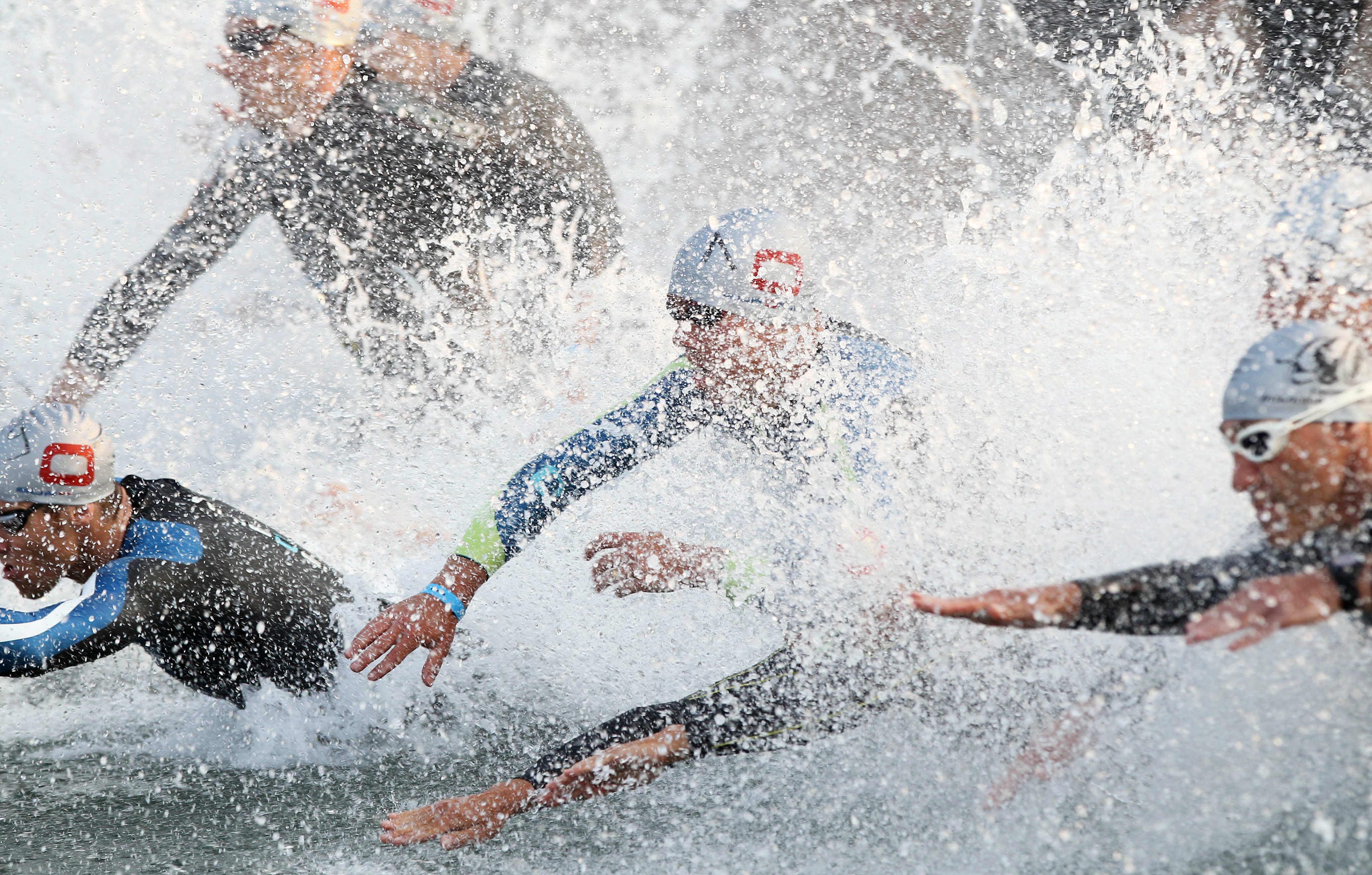 Matthieu Bonne (28) from West Flanders is the first person ever to have completed a series of eight triathlons, in eight days, on the Canary Islands.
Every day for eight days, Bonne swam 3,8 kilometres, cycled 180 kilometres and ran a marathon on each of the inhabited islands.
Bonne kicked off the triathlon challenge last week on the island of La Palma. Until Thursday (yesterday), he cycled, swam and ran a daily triathlon. In total, this amounts to 40,4 km of swimming, 1.440 km of cycling and 337,6 km of running, newspaper De Morgen reports.
Bonne completed the challenge Thursday night just before 01:00, and he is the first person ever to succeed in this unique challenge.
No stranger to athletic challenges, Bonne had already completed the Marathon des Sables in Morocco and swum across the English Channel. In September 2020, he became the first person to swim along the entire Belgian coastline without pausing.
Triathlon is an endurance sport consisting of cycling, running and swimming, with triathletes competing for the fastest overall completion time.
Gone are the days when running a marathon alone was considered an extreme sport: people are now looking for something extra to push their limits, says Joeri Schepers, chairperson of the non-profit organisation Marathon and More Belgium.
"Running a marathon has actually become quite common. Everyone is doing it these days", he told the newspaper, noting that extreme sports are becoming increasingly popular among women, too. "For some people, it just has to be a little extra."
Dating back to the 1970s, triathlon has become a popular global sport, with races being held in multiple cities. Triathletes have to follow an intense training schedule to become fit for the race and carefully monitor diet and hydration levels.
#FlandersNewsService
© BELGA PHOTO THIERRY DEKETELAERE