Flemish horse racing event Waregem Koerse celebrates 175th birthday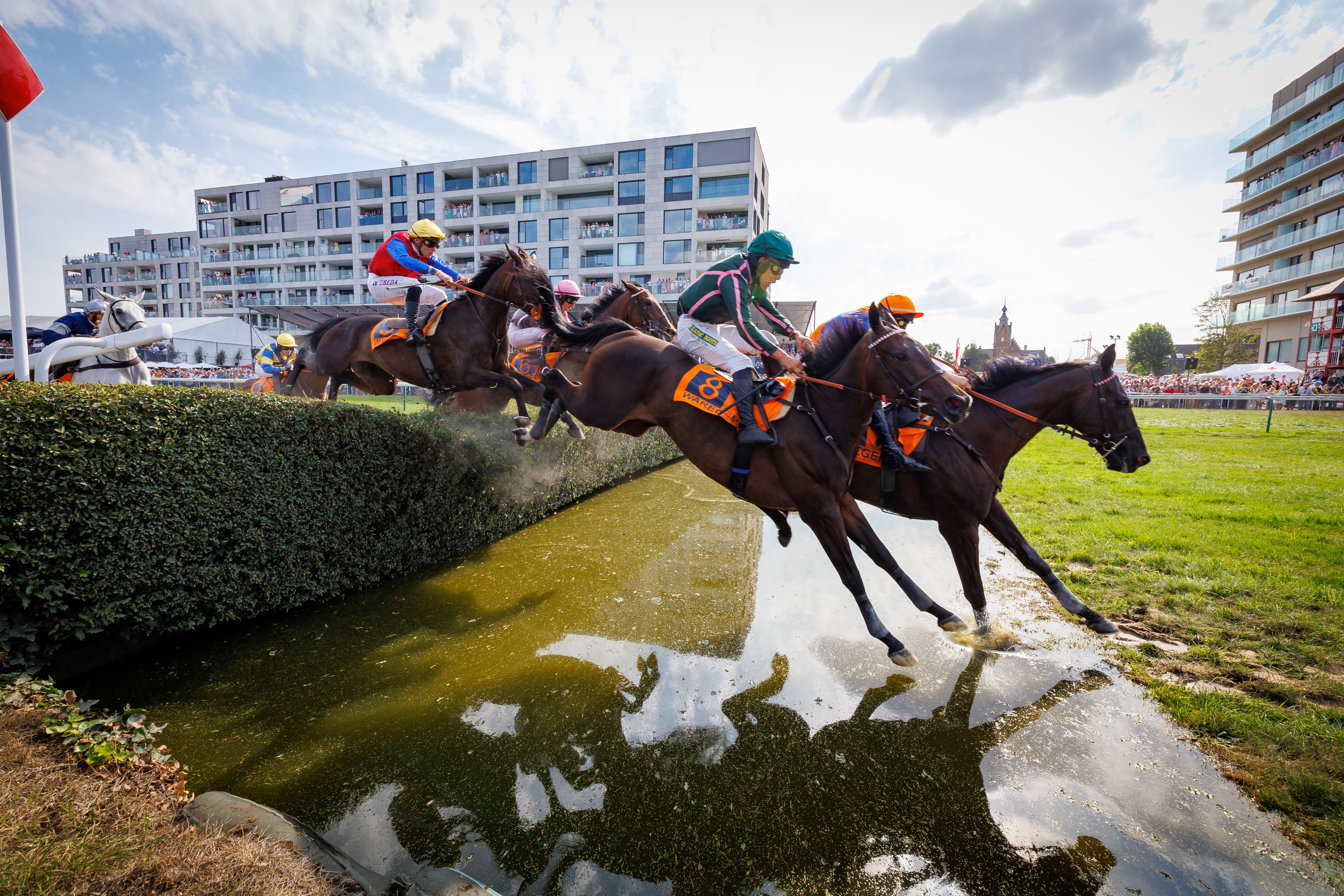 The Flemish horse racing event Waregem Koerse is turning 175 years old. The famous steeple race was first organized in Waregem in 1847, and to this day still takes place in the city in in West Flanders. Historically, the event is the oldest one-day event that is still organized annually in Belgian history.
Since 1858, the steeple race has been held in the centre of Waregem. In this event, horses and their jockeys jump over a series of obstacles, one of which is the Gaverbeek, a 5 meter wide stream. During the 19th century, it evolved into one of the most renowned races in Europe.
But Waregem Koerse is not only famous for its races. The event is also an opportunity for the spectators who want to be in the spotlight. Attendees try to stand out with extravagant outfits, and since the early 2000's a prize is awarded for the woman with the most beautiful hat, similar to the Royal Ascot event in Great-Britain.
This year, four obstacle races will be held, one more than the previous edition in 2021. Waregem Koerse will end with the ING Grand Steeple Chase of Flanders, which is part of the Crystal Cup European Cross Country Challenge. In addition, several shows and concerts will take place to celebrate the 175th birthday of the event.
(TOM)
#FlandersNewsService
Waregem Koerse at the Gaverbeek Hippodrome in Waregem. - © BELGA PHOTO KURT DESPLENTER