Flemish Heritage Minister 'shocked' by Ghent's plans for bicycle parking in Butcher's Hall
30 January 2023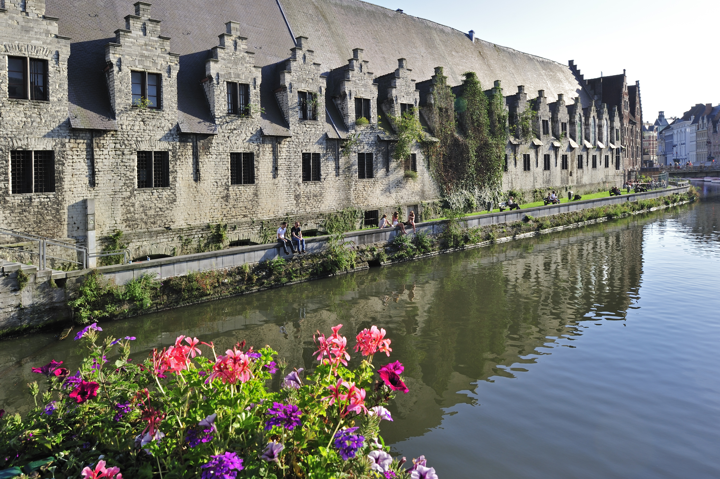 The Flemish minister of Immovable Heritage Matthias Diependaele (N-VA) reacted with "disbelief" to recent Ghent's heritage plans. The city council wants to set up a bicycle shed in the Groot Vleeshuis, a historic building that dates back to the fifteenth century and used to be the Butcher's Hall (or literally "Meat House", in Dutch).
"It is doubtful whether a bicycle shed in one of the oldest, most beautiful and in terms of heritage most valuable buildings in the medieval center of Ghent is the best solution," said ​ Minister Diependaele (N-VA) to the Belgian newspaper De Morgen. "I can't deny that I was seriously shocked."
The Vleeshuis has been closed since April 2021 due to its poor condition. De Morgen highlights that "the roof is leaking, the beams are rotting and it had to be propped up to prevent it from collapsing".
The repairs were first planned for 2026, thanks to the mobility budget that has become available. "With the current solution, we save this valuable heritage in the heart of our city," said mobility alderman Filip Watteeuw (Groen). "Moreover, it will once again have a public function," he added. 
However, of the 7.5 million euros needed for the restoration of the Vleeshuis, 900,000 euros must come from the Agency for Immovable Heritage, for which Diependaele is responsible and doubts Ghent's plans.
The Immovable Heritage minister has asked his agency to check with Ghent city services whether this is a realistic proposal.
(VIV)
#FlandersNewsService | The Groot Vleeshuis along the river Lys at Ghent, Belgium ©BELGA PHOTO