Flemish government spent 1.5 billion euros on consultancy: 'Total lack of transparency'
23 May 2023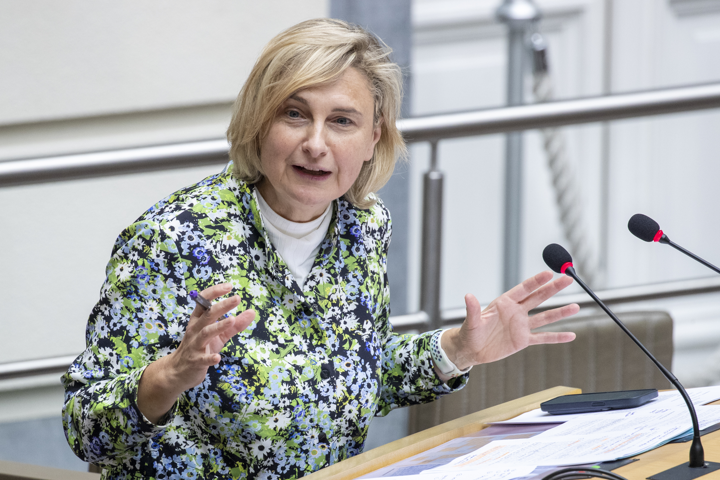 The Flemish government spent 1.5 billion euros on consultancy contracts during the current legislation period, deputy minister-president Hilde Crevits revealed in the Flemish parliament on Tuesday.
Welfare minister Crevits faced a series of questions in the Welfare Committee on Tuesday, including on consultancy assignments carried out by former CD&V leader and Welfare minister Jo Vandeurzen. Het Laatste Nieuws reported last week that he now works as a consultant for the Flemish government, in the department he was responsible for for 10 years.
Crevits (CD&V, Christian democrat) provided figures on how much money had flowed towards consultancy contracts under the current Flemish government. Between 2019 and 31 March 2023, the figure amounted to a total of 1.5 billion euros.
She called for "sharp and clear deontological rules". "I abhor the grey zone," she said, adding that she advocates a system similar to the rules that former EU commissioners have to follow. They, for example, are not allowed to lobby on matters that belonged to their portfolio for at least two years after resigning from their post.
"Doing 'more with less' may sound good, but in reality, core tasks are compromised and a lot of money is spent on consultancy"
However, the expenditure of 1.5 billion euros brought harsh criticisms from the opposition parties. "This is unbelievable," Groen MP Jeremie Vaneeckhout said. "For that amount, you could recruit 4,000 civil servants. The Flemish government has been saving the government to death [by cutting spending] for 15 years and no longer manages to do its core tasks, but at the same time pays through the nose for expensive consultants."
'Core tasks are compromised'
A similar reaction came from Hannes Anaf of social democrats Vooruit: "Doing 'more with less' may sound good, but in reality, core tasks are compromised and a lot of money is spent on consultancy," he said.
"An amount of 1.5 billion euros is really huge," said Lise Vandecasteele of the far-left PVDA. According to Chris Janssens of far-right Vlaams Belang, the amount is "beyond the bounds of what is permissible". Vooruit MP Thijs Verbeurgt, in turn, spoke of "a total lack of transparency".
A debate about the growing role of consultancy assignments is justified, said Crevits, describing herself as "the biggest fan of a government that keeps its core tasks to itself". At the same time, previous legislatures have opted for a leaner government that "buys expertise on a project basis in specific areas".
(BRV)
#FlandersNewsService | Flemish deputy minister-president Hilde Crevits © BELGA PHOTO NICOLAS MAETERLINCK