'Fairytale' Gaasbeek Castle to reopen to visitors in July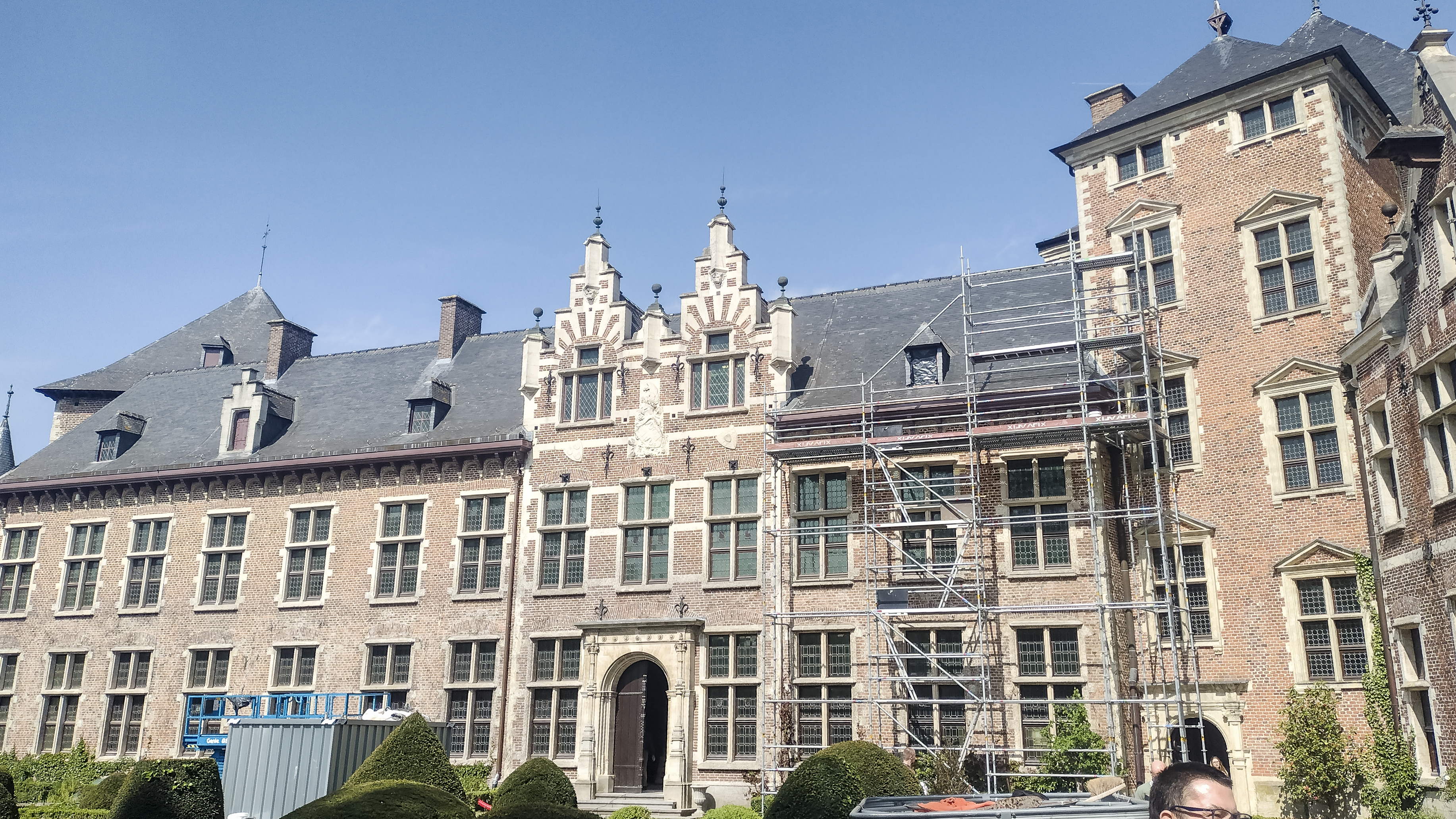 After three years of renovations, Gaasbeek Castle in Lennik, Flemish Brabant, will reopen to the general public on 1 July. ​ Flemish minister for Culture Jan Jambon assessed the renovations on Wednesday.
Gaasbeek Castle dates back to the 13th century but has undergone several transformations since. The last major work took place at the end of the 19th century and the latest renovations were based on the castle's colourful style at that time. The works started in September 2020. The panelling has been reconstructed, the colourful walls and tapestries restored and the floors redone.
Certain rooms such as the attic have been opened to the public and may soon be used as new exhibition spaces. Much attention has gone into to making the building more accessible. A new lift has been built and stairs replaced with ramps where possible.
The Flemish government funded the renovations, worth 8 million euros. "It is a fairytale place, a great tourist attraction," Jambon said during his visit. "Interest in history is on the rise among the general public. After the reopening, we hope to attract even more visitors."
The finishing touches will be added in the coming weeks with visitors welcome from 1 July.
#FlandersNewsService | © BELGA PHOTO INE GILLIS
​© BELGA VIDEO INE GILLIS