Flemish far right gathers for protest rally in Brussels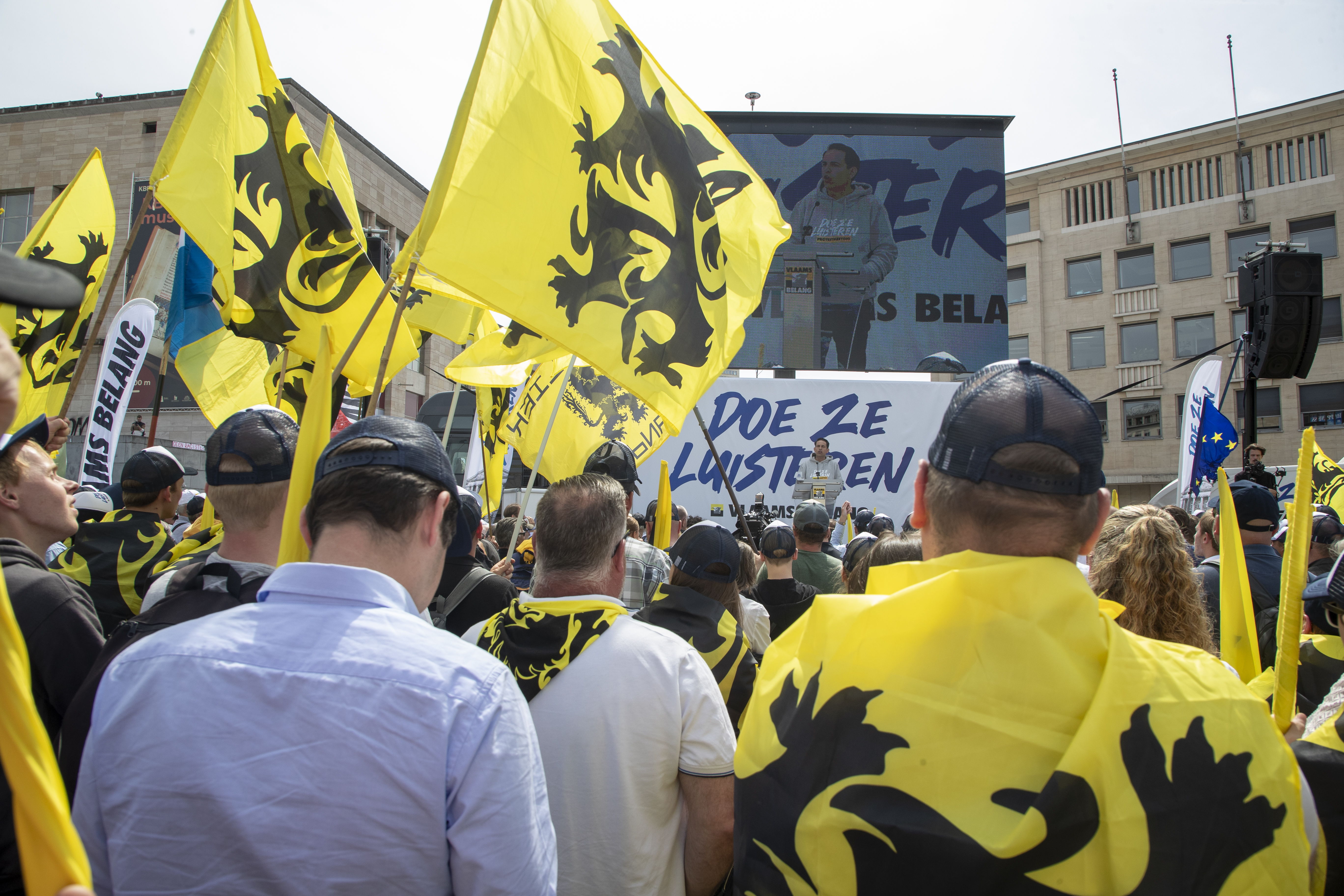 The Flemish far-right party Vlaams Belang held a protest rally near Brussels Central station on Monday. The rally, which was initially banned, drew around 1,500 sympathisers to the capital, according to police. A counter-protest nearby passed off peacefully.
The rally in Brussels culminated a 10-day walking tour under the slogan Make Them Listen, kicking off the party's 2024 election campaign. Vlaams Belang is currently the largest polling party in Flanders.
Brussels had initially banned the rally, with mayor Philippe Close arguing that the city could not guarantee security. The Council of State overturned the decision after Vlaams Belang appealed, and the rally was given the green light on Saturday.
A counter-demonstration against the far right and fascism on the same day was also initially banned but eventually allowed. Several hundred people gathered in the nearby Place Poelaert on Monday for "a festive act of solidarity and resistance against intolerance and hatred".
Pressure on cordon sanitaire
Vlaams Belang's political demands include fewer politicians and more democracy, cuts to asylum and migration, and restoring order and security. "The Flemish do not feel heard by the political elite, which is always preoccupied with climate nonsense and the end of the world," said party leader Tom Van Grieken.
A "cordon sanitaire" around Vlaams Belang, or the refusal of all other political parties to work with the party, has traditionally prevented it from entering government at any level. However, the party's recent electoral success has put increasing pressure on the pact.
Coalition Stand Up, the organisers of the counter-demonstration, called on participants to "peacefully oppose the racist and anti-social forces that threaten to increase inequality and violence in our society".
#FlandersNewsService | © BELGA PHOTO NICOLAS MAETERLINCK