Flemish diplomacy: As region, Flanders occupies unique position in terms of foreign policy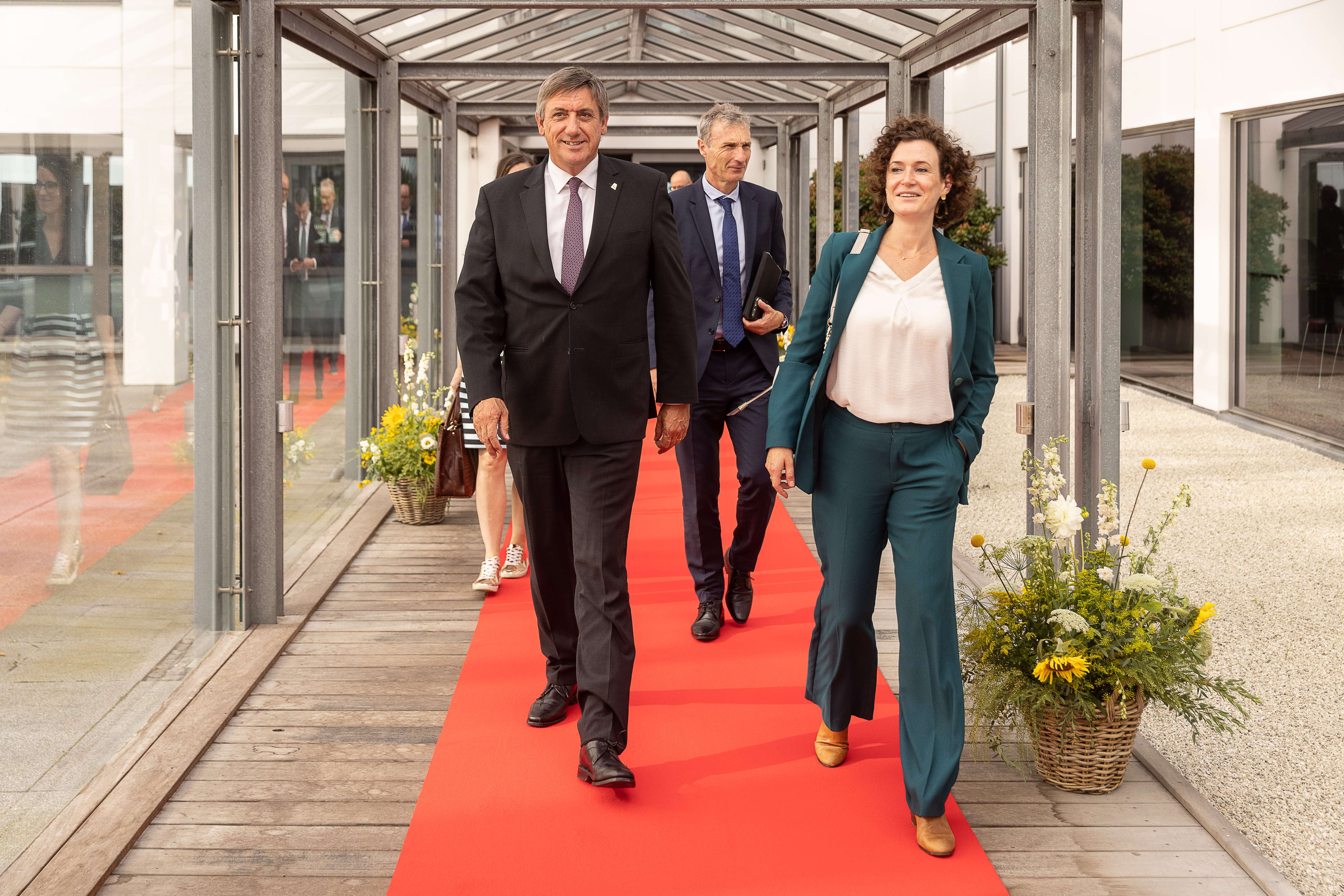 The Government of Flanders annually allocates a budget of some 150 million euros to give shape to its foreign ambitions. That a region of a country can leave such a mark on foreign policy is quite unique in Europe.
Belgium is a federal state composed of three communities and three regions. Flanders unites both in one government and one parliament. These substates have the legislative power to take independent decisions within their exclusively allocated competences. A framework of three agreements between these governing bodies offers both Flanders and the other regions a high level of European and international participation and representation that is unparalleled in other member states.
"That we as a region have the opportunity to be so active on the international scene and within the EU is quite unique," explains Secretary General of Flanders Chancellery and Foreign Office Julie Bynens. "Unlike other countries, the federal state of Belgium is not above the regions. So there is no hierarchy within the governments. Moreover, there is an agreement that once a certain competence is assigned to the region, it is also competent for international policy, whereby it can conclude international treaties and send diplomats."
Within the Government of Flanders, it is Flanders Chancellery and Foreign Office that has the task of assisting the government and minister-president Jan Jambon (N-VA) in their work. "In addition, there is the foreign affairs component, where we are the central pivot in the international advocacy of Flanders," Bynens says.
That these two competences fall under the same department is anything but a coincidence. "This approach is very deliberate, because we are convinced that if you want to tackle your domestic challenges, you always need an international lever or partnership. Mobility, innovation and climate are themes that cross borders and fit within bilateral agreements, European frameworks or international partnerships."
Flanders is investing in a foreign policy at the European level, in relation to other states or regions and in the multilateral forum. "When working in a forum such as the European Union, of which Belgium is a member, we commit ourselves to frequent consultations and the alignment of our positions."
Close ties
The Government of Flanders also maintains close ties with governments of other regions, countries and federal states. Cooperation with neighbouring countries often concerns transport connections or other issues related to logistics, infrastructure, energy or the environment, but also culture and education or emerging EU regulations.
With non-EU countries, economic issues are often on the agenda, such as cooperation between ports or research and development. But also Flemish development cooperation is predominantly bilateral, complemented by actions on the multilateral scene.
"It is important each time to explain well what Flanders' mission and role is. From the general development policy outside Europe, we have a rather sharp focus on Southern Africa. We also have a diplomatic post there. In this way, we are developing contacts and networks."
To make sure that every cooperation runs smoothly, the Government of Flanders is investing more and more in diplomats, whom it is distributing over various diplomatic posts: The Hague, Berlin, London, Copenhagen, Paris, Rome, Vienna, Warsaw, The EU, Geneva, New York, and Pretoria.
"The General Representatives fall under the competence of Flanders Chancellery and Foreign Office. We focus primarily on the Flemish priorities and the establishment of partnerships. In addition, there are some one hundred offices of Flanders Investment & Trade, spread across the various continents, which fall under a different agency. They are responsible for the economic representation of Flanders in the world. To promote Flanders as a tourist destination, VISITFLANDERS is active in some thirty international markets," Bynens adds.
On the occasion of the Government of Flanders' annual diplomatic days, which this year take place from 20 to 24 June, Belga puts Flemish diplomacy in the spotlight. It does so by publishing various articles under the heading 'Flemish diplomacy'.
(AHU)
#FlandersNewsService
© BELGA PHOTO JAMES ARTHUR GEKIERE - Flemish Minister President Jan Jambon and Julie Bynens pictured during a visit to Copenhagen, where the 15th Flemish Diplomatic Post will be opened, in Copenhagen, Thursday 16 September 2021.