Flemish Community Day brings free shows and activities this weekend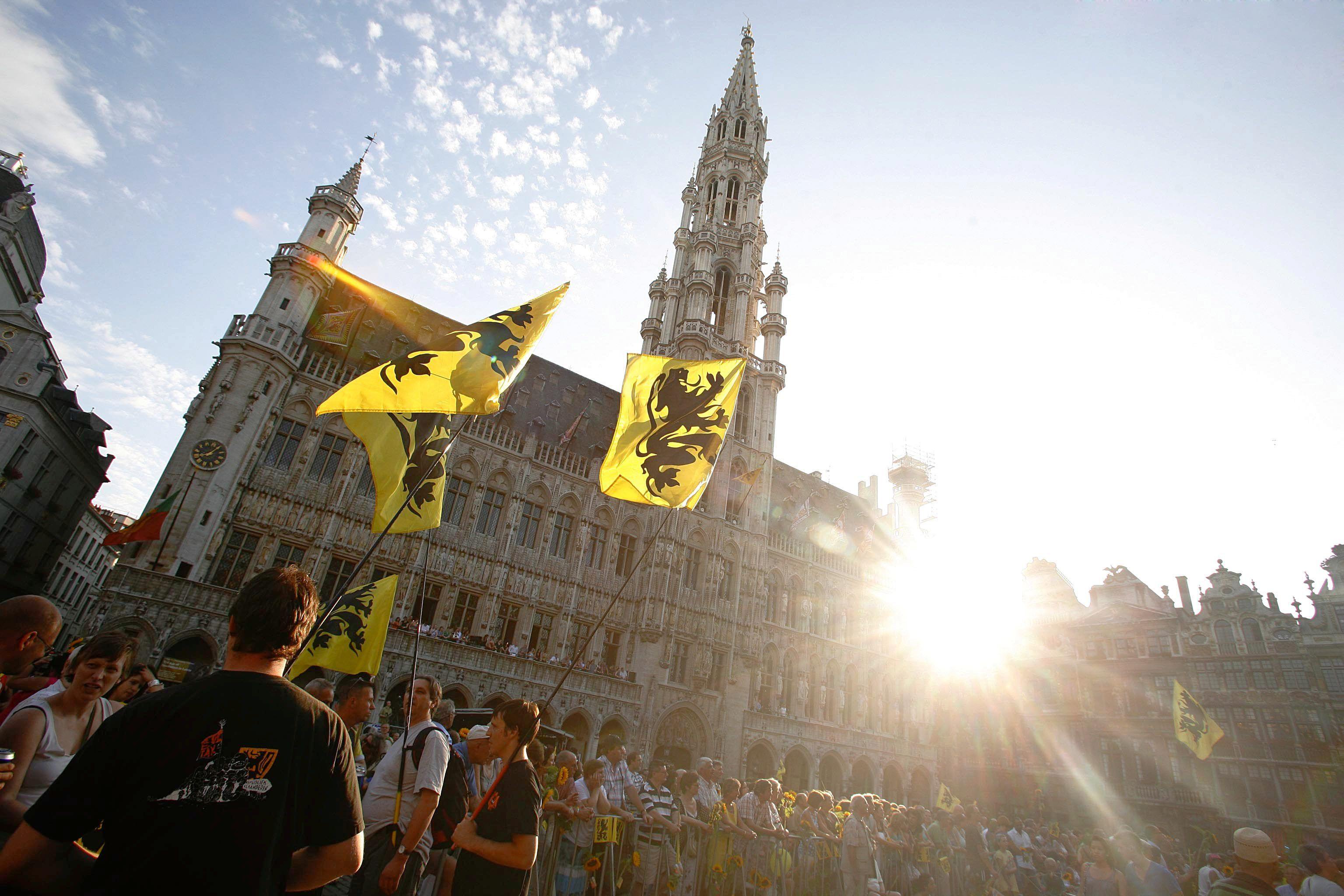 Since 1973, every 11 July Flanders celebrates the holiday of the Flemish Community (Feestdag van de Vlaamse Gemeenschap). Traditionally, the President of the Flemish Parliament gives a speech in the town hall of Brussels. Later that day, the Government of Flanders awards the Decorations of the Flemish Community. The Flemish flag is also displayed in several places and the Flemish national anthem is sung. 
The date was chosen due to the battle of 11 July 1302, when an army of craftsmen and farmers from the Flemish municipalities defeated an army of French knights on the Groeningkouter near Kortrijk. This battle is known as the "Battle of the Golden Spurs", since many golden spurs were found after it in Kortrijk. Later, the pieces were hung as trophies in the cross vaults of the Church of Our Lady.
In 1838, Hendrik Conscience's novel "The Lion of Flanders" (De leeuw van Vlaanderen) painted a 'romanticized' picture of the struggle, and the battle played a role in the growth of the Flemish Movement that followed from the nineteenth century.
When the government of Belgian Prime minister Alexander De Croo was formed in 2020, the coalition agreement decided that from now on all Flemish people can enjoy a paid holiday on this date. Several Flemish cities organize public music parties, sportive and cultural activities, where everybody is welcome. Most activities take place this weekend.
Ten days later, all Belgians can party, on the occassion of Belgian National Day, on the 21st of July, 191 years after the first king took the oath, and celebrating 192 years of independence.
(VIV)
#FlandersNewsService
© BELGA PHOTO (JORGE DIRKX) Spectators and Flemish flags pictured during the concert at the Brussels' Grote Markt/ Grand Place on the Flemish Community Day.