Flanders warns it is stretched to accept Ukrainian refugees
23 November 2022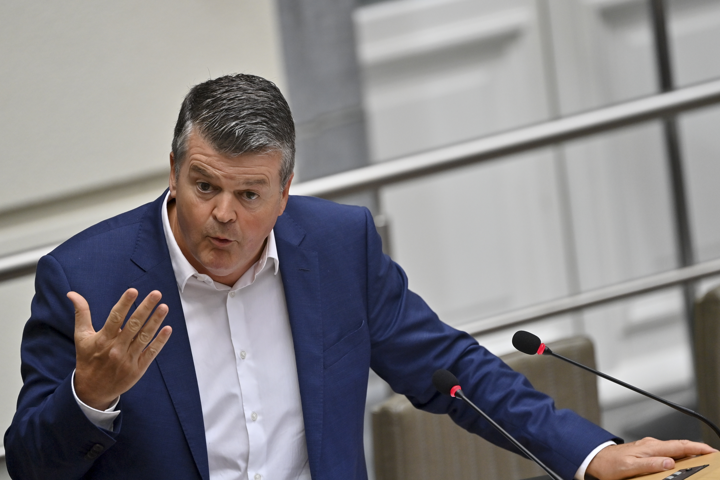 Flanders announced it reached the saturation point of receiving Ukrainian refugees fleeing the war. "We are stretched to the limit," Home Affairs Minister Bart Somers said on Tuesday in the Flemish Parliament.
The Flemish government expects cities and municipalities considered to have made less effort to step up to the plate. It also requests Wallonia to increase its contribution. "The south of the country has to do it too," Somers said in response to a question from Flemish parliamentarian Maaike De Vreese.
Of the nearly 50,000 Ukrainian refugees listed in the national register, 29,705 are registered in Flanders. According to Jeroen Windey, chairman of the Flemish Task Force on Ukraine, "this puts Flanders close to the 60 per cent agreed upon with the other regions".
Participation
Brussels Capital Region, with 19 per cent, is above its 10 per cent benchmark. With 21 per cent, Wallonia remains below the agreed 30%.
"We, in Flanders, are doing what we promised. Then we may also ask the other regions to do the same. Brussels is not to blame. They are doing more than their share. But the problem is in the south of the country. We may call them to account," complained Somers.
Somers also called for an effort at the federal level, referring to the Ariane transit centre "that only happens for vulnerable displaced persons." "We ask that Fedasil - the federal agency for the reception of asylum-seekers - take charge once again of the central allocation and not only for the most vulnerable," Somers said.
Municipalities
According to Somers, there are currently 667 sleeping places still available in Flanders. However, according to Windey, the municipalities are not always eager to give up those places to keep a buffer whenever individual citizens can no longer host Ukrainians.
Somers wants to "mobilise" municipalities that have made little effort for the time being. "We are not going to oblige them, but we are going to accost them," he said.
Moreover, the minister proposes to involve tourist accommodations. "The goal was to find 3,000 places, but there are only a few dozen for now. There is room for more effort on our part," Somers concluded.
(VIV)
#FlandersNewsService | Flemish Home Affairs Minister Bart Somers during a plenary session of the Flemish Parliament in Brussels, 13 July 2022. ©BELGA PHOTO (DIRK WAEM)