Flanders wants to increase support for Belarusian citizens' movements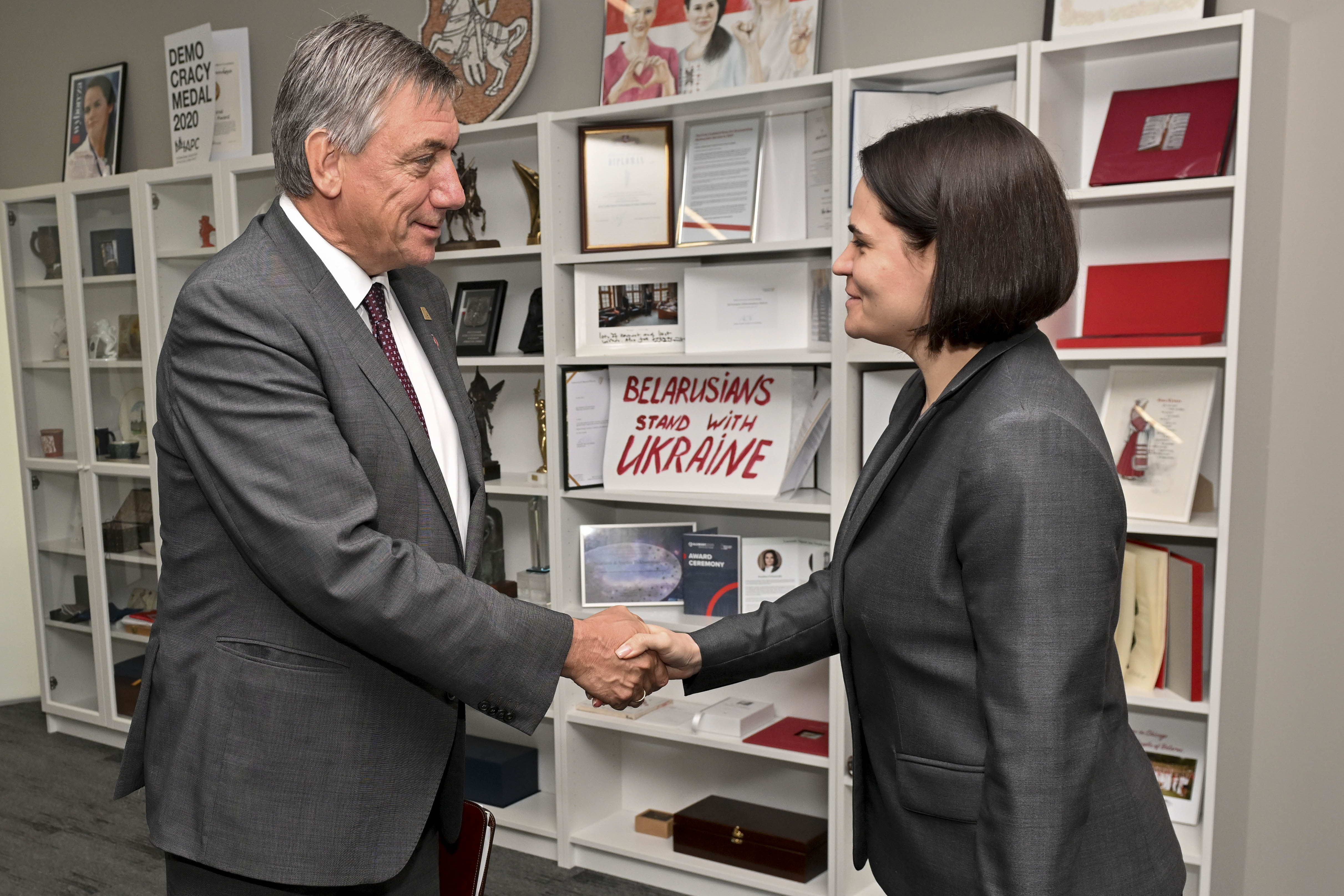 Flemish Minister-President Jan Jambon had a meeting in Vilnius on Monday with Belarusian opponent Svetlana Tichanovskaja, who has been living in exile in Lithuania for two years now. Jambon committed to, among other things, look into ways in which Flanders could further help the Belarusian citizens' movement which opposes the regime of Aleksandr Lukashenko.
Flanders is already giving financial support to two civilian movements opposed to the regime, but if possible Jambon wants to go even further. "There are a lot of volunteers from Belarus who are currently in Ukraine fighting against Russia in the regular army and we have been asked to send medical supplies and bulletproof vests, among other things. That is something we are going to look at now," the Prime Minister said.
Tikhanovskaya took part in Belarus' presidential election in August 2020 after her husband Sergei Tikhanovsky had his candidacy rejected and was jailed in the run-up to it. In the West, Tikhanovskaya is seen as the rightful winner of the ballot, even though it was Aleksandr Lukashenko who ultimately claimed victory. The opposition leader was then forced to flee to neighbouring Lithuania.
The conversation - "very open and at times moving" - was about Tikhanovskaya's struggle against the Belarusian regime, but also about - how could it be otherwise - the war in Ukraine. The leader of the opposition strongly urged Europe and the West to keep the pressure on Russia as high as possible by means of sanctions.
(TOM)
#FlandersNewsService
Flemish Minister-President Jan Jambon and Sviatlana Tsikhanouskaya, leader of Belarusian democratic movement, meet in Vilnius. - © BELGA PHOTO DIRK WAEM