Flanders wants citizens to invest in exotic agricultural crops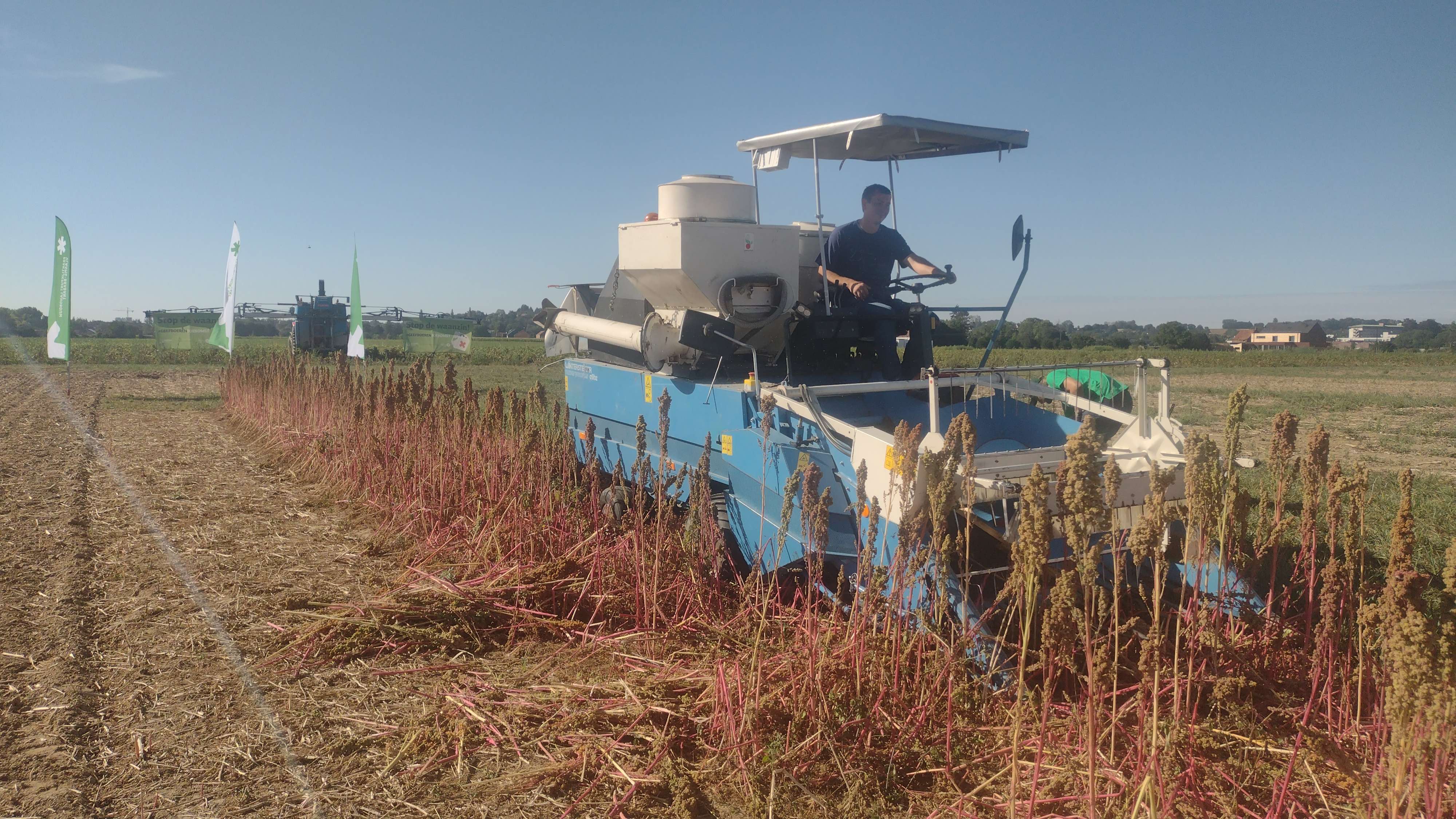 Flanders wants citizens to invest in exotic agriculture, such as quinoa or lentils. With a new project called Akkerdelen the goverment wants to support new ways of cooperative agriculture. Via the website www.akkerdelen.be citizens can buy harvest shares. The Flemish government is investing €50,000 in the project.
At this moment there are ten farmers in Flanders from whom people can buy harvest shares through the website. One such farmer is Wouter Saelens from Herent, who has been growing quinoa for two years. "Growing quinoa is not that difficult", says farmer Wouter. "In the beginning you need some water, but once the growth is gone, the plant can perfectly withstand drought. Weeding requires a bit more work, but it works. This year we had a good yield." Other farmers grow chickpeas, lentils, mustard seed or sweet potato, for example. The price of the shares varies per product and ranges from about ten to fifty euros. For each product, it is possible to purchase a gold, silver or bronze share, each at a different price.
Between sowing and harvest, anyone can buy shares of the various products via the website. Farmer Wouter, for example, has a share of thirty euros, with which the buyer receives one kilo of quinoa anyway. However, if the harvest is particularly good, this amount is increased to three kilos. The farmer is thus assured of an income if the harvest is disappointing, while the consumer shares in the profit if it is a good year. The idea comes from the self-picking farms or 'community supported agriculture' farms that are becoming increasingly common in Flanders.
"Thanks to such harvest stands, everyone can become a bit a farmer," says Minister Brouns. "And in this way, we invest together in innovative crops that will improve our food security. Moreover, this way we strengthen the connection between the farmer and the citizens: that is one of the most important things to increase the appreciation for each other." ​
#FlandersNewsService
BELGA PHOTO INE GILLIS - Recolt of quinoa, in presence of Flemish Minister of Employment, Economy, Social Economy and agriculture Jo Brouns, in the Flemish Brabant Agricultural Training Point in Herent, Wednesday 23 August 2022. The goal is to put the Akkerdelen website in the spotlight; Through this site, people can buy harvest shares and invest in innovative crops.