Flanders unfairly received more emergency aid than Wallonia after floods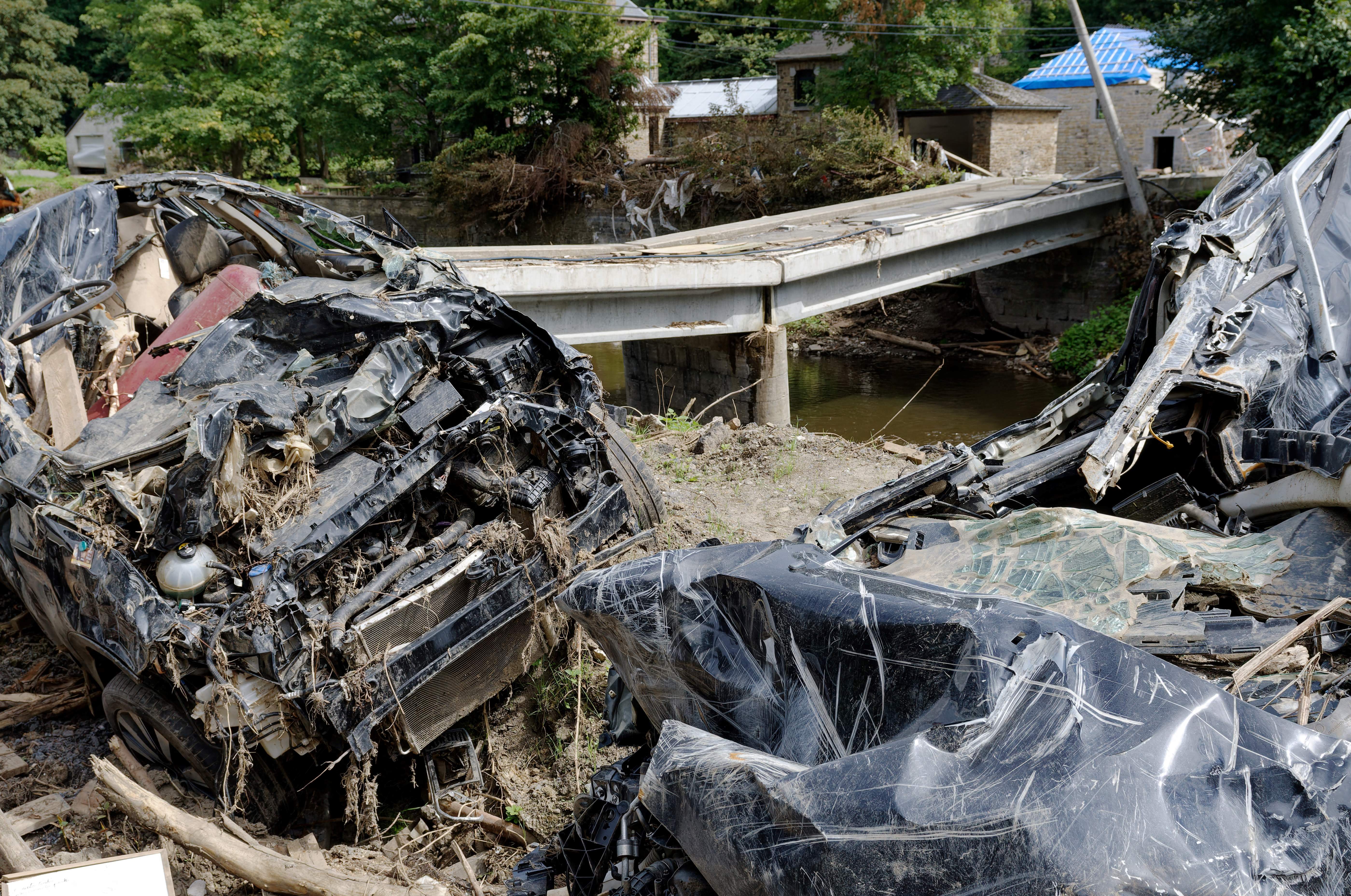 The federal government went wrong in allocating 20 million euros in emergency aid for the floods last summer. While aid flowed to Flemish municipalities without damage, badly affected Walloon municipalities are still waiting for money, writes De Tijd on Friday based on a note from the Finance Inspectorate.
Federal Minister of Social Integration Karine Lalieux (PS) may get the green light from the government today for a rectification of wrongly allocated funds to OCMWs after the heavy floods last summer. Of 20 million euros, 3.2 million appear to have been wrongly or excessively paid to municipalities.
The federal government decided in July to give 20 million euros in aid to CPAS for severely affected families. The first tranche of 10 million euros was allocated on the basis of lists with preliminary info from the governors, because the money had to be operational quickly. This would be followed by a second installment with the final info from the regions on the number of affected households per municipality - the key to distributing the subsidies.
In December, the Finance Inspectorate noted that its advice had never been sought on this first tranche for 165 CPASs. According to the rules, it should have been, and a lack of control led to avoidable errors.
"West Flanders, East Flanders and Antwerp were not affected, yet 1.2 million euros were paid to municipalities in those provinces. In Flemish Brabant, 2 municipalities were affected, but 20 others appear to have received 559,000 euros," the inspection note states.
In the government there is an explanation that in the immediate aftermath of the storm, which also hit Flanders, there may have been a lack of clarity about what municipalities could define as damage.
A number of severely affected municipalities in Wallonia are still waiting for money almost a year after the disaster. Liège is still entitled to half a million euros, Chaudfontaine to 100,000 euros, Wanze to almost 150,000 and Trooz to almost 200,000.
#FlandersNewsService
© BELGA PHOTO/ Dave CLARK -This photograph taken on August 13, 2021 shows mangled cars and a damaged bridge in Trooz, one month after the river Vesdre burst its banks engulfing the town in floodwaters. One month after huge storms battered northwestern Europe and forced an unprecedented wave of floodwater through densely populated valleys, Belgian residents are still in shock. The government of Wallonia has collected 155,000 tonnes of debris but red-brick industrial villages are still cluttered by smashed cars, uprooted trees and furniture ruined by mud and heating oil.