Flanders to host UEC European Road Championships in 2024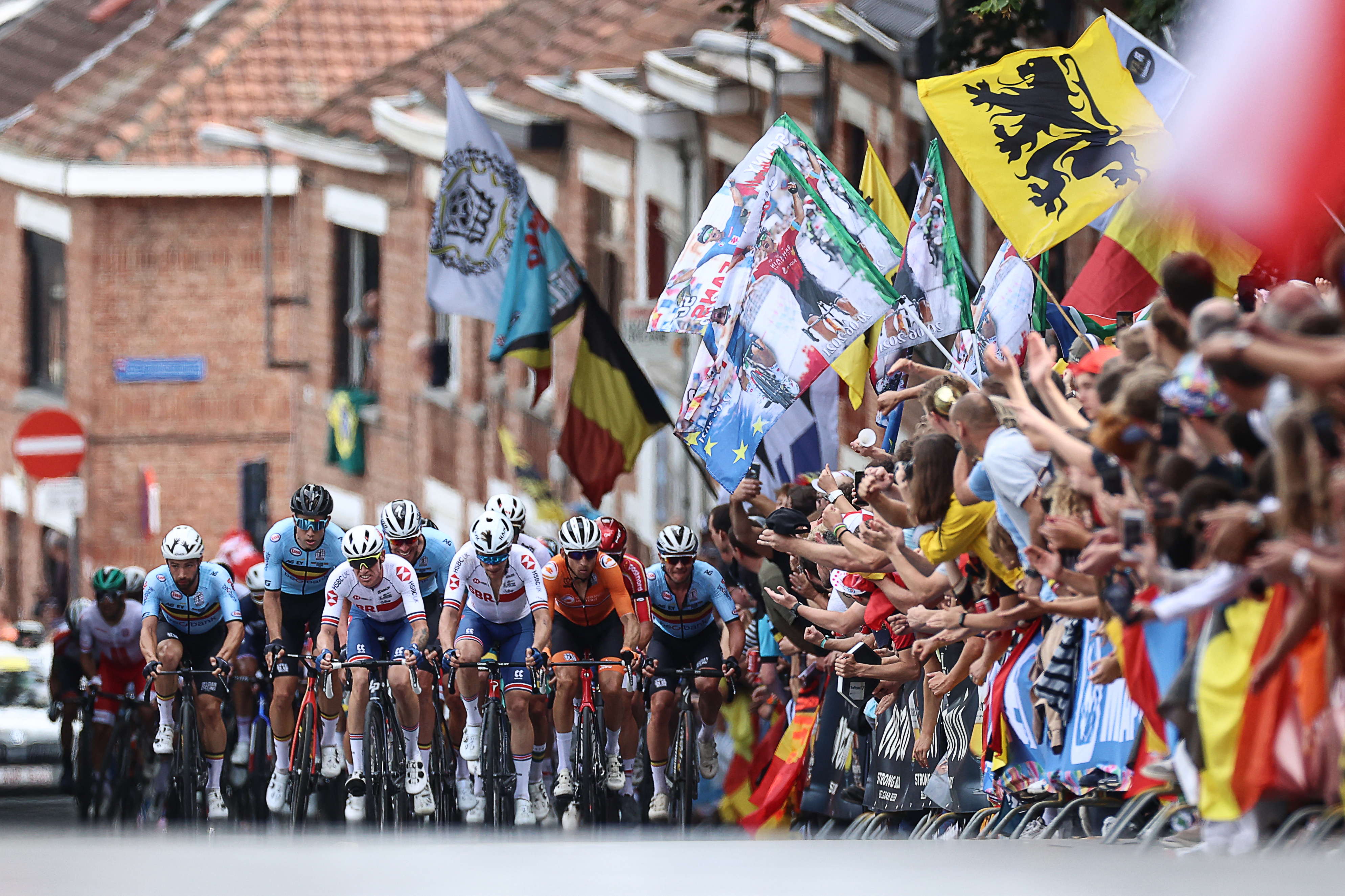 The Flemish province of Limburg will host the UEC European Road Championships in 2024. The European Cycling Union (UEC) announced this on Thursday. The championships will take place from 11 to 15 September 2024.
"After welcoming the World Cycling Championships almost a year ago, we are happy to welcome its younger and smaller brother in 2024; the European Championships," minister of Sport Ben Weyts says.
The UEC European Road Cycling Championships consists of thirteen championships spread over five days within the elite, U23 and junior categories, both men's and women's.
The whole event takes place in the north-east of Flanders, more specifically in the province of Limburg. While every start will be given in Heusden-Zolder, all races will end in the provincial capital Hasselt.
"As the capital of the cycling province of Flanders, we are delighted to be able to host the European Cycling Championships in 2024," Steven Vandeput, mayor of Hasselt, says. ​
"Flanders is crazy about cycling and makes no secret of it. The fantastic World Cycling Championships were a bull's-eye in every respect and a fantastic showcase for our region. With the European Championships in 2024, we are once again putting our strong organisational shoulders to a top cycling event," minister Weyts adds.
What exactly is on the programme from 11 to 15 September 2024 will be announced later. In any case, cycling fans can get ready for a spectacular cycling week in Limburg, Flanders.
(PRESS)
#FlandersNewsService
© AFP PHOTO KENZO TRIBOUILLARD