Flanders invests six million euros in new cycling hub in Oudenaarde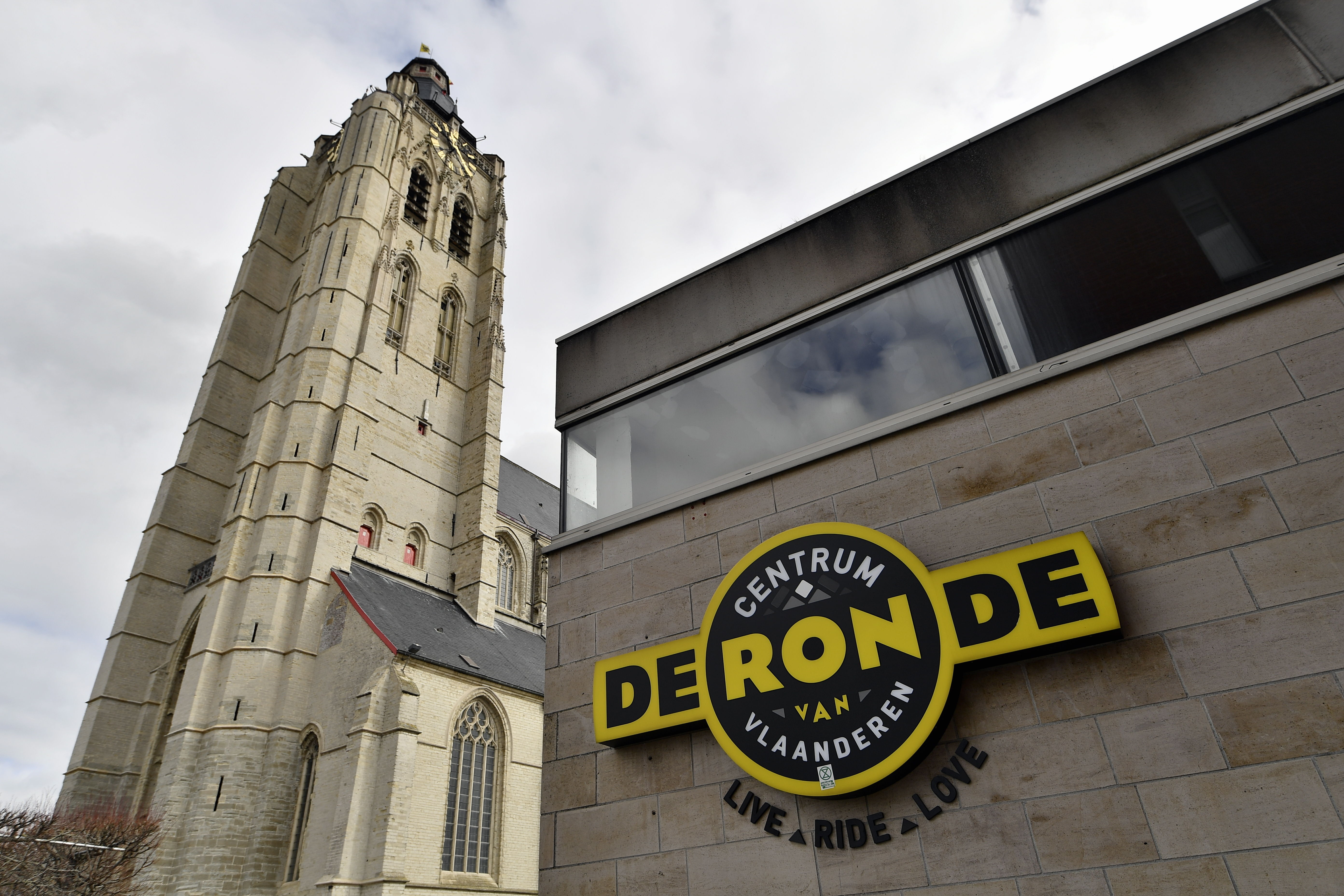 The government of Flanders grants six million euros in relaunch funds to the non-profit organisation Centrum Ronde van Vlaanderen for the new Cycling in Flanders cycling hub. Earlier this year, it was already announced that it will be housed in the former church of Maagdendaele Abbey. "The new cycling hub will serve as a catalyst for cycling tourism in the city of Oudenaarde, the wider region and, by extension, the whole of Flanders," says Flemish Tourism minister Zuhal Demir.
The development of a new cycling hub in the heart of the Flemish Ardennes was already announced in minister Demir's policy paper. Now the funds have been released. The money will go to the non-profit organisation Centrum Ronde van Vlaanderen, which will be responsible for the realisation of the cycling hub. The current Centrum Ronde van Vlaanderen is almost 20 years old and its infrastructure and concept are in need of a thorough update.
The new cycling hub in Oudenaarde will be a public-private partnership in which local residents, entrepreneurs and the cycling community will be able to have their say. Tourism Flanders, Flanders Classics, the Province of East Flanders and the City of Oudenaarde will also join the governing body of the Centrum Ronde van Vlaanderen vzw and will further shape the project.
Various activities will be organised in the new cycling hub. There will be space for catering, a shop, bike rental and mechanical assistance, showers and an exhibition area for changing exhibits. There will also be a business centre in the building, including meeting rooms and spaces for product presentations and events.
"The place should be a catalyst, a pole of attraction for domestic and foreign (cycling) tourists and the face for everything to do with cycling culture for both Oudenaarde, the Flemish Ardennes and Flanders as a whole," according to Demir.
In the cycling world, Oudenaarde is known for its link with the Tour of Flanders. The cycling classic has passed through the city many times. Oudenaarde has also hosted the finish every year since 2012 and will do so at least until 2028.
#FlandersNewsService | © BELGA PHOTO ERIC LALMAND