Flanders invests in first digital arena of Europe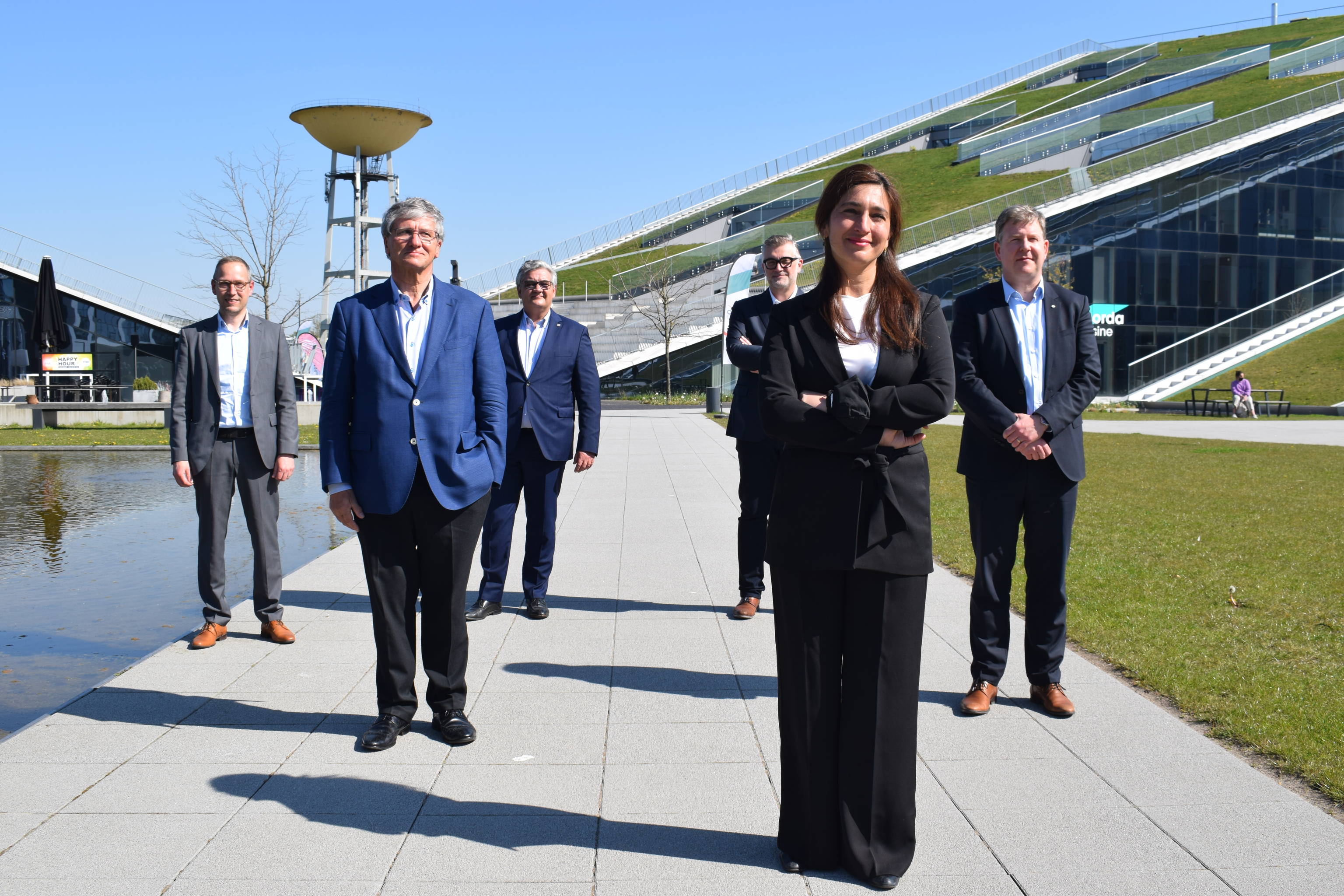 Flanders will annually invest 2.4 million euros in the realisation of the Corda Campus 2.0 master plan in Hasselt. The construction of the Corda Arena, the first digital arena in continental Europe, is at the top of the list and should be finished by 2024.
The arena itself is laid out as an amphitheatre and has a multi-purpose layout of 10,000 m² with a capacity for up to 4000 people. The project will cost around EUR 32 million. In addition to the high-tech uses, half of its volume will comprise rental office units, which can be converted into atmospheric "skyboxes".
Six years after its launch, the Corda Campus in Hasselt, on the former Philips site, has grown into a major technology and innovation campus. Around 250 companies provide more than 5,000 jobs there. With the Corda Campus 2.0 master plan, the site aims to put Limburg more strongly on the map as an innovative and sustainable region and to attract talent to Limburg", it says.
"With the Corda Campus 2.0 master plan, LRM will further expand the most innovative heart of Limburg and we will succeed in giving our economy a strong boost," says Flemish minister of Tourism, Zuhal Demir.
The Corda Campus will be expanded in the coming years. In addition to the arena, the master plan provides for an investment in a data centre, an international school and business flats for companies on the site. In the next five to ten years, an additional 9 hectares will have to be developed, on top of the 14 hectares that already exist.
Hasselt mayor Steven Vandeput is also pleased with the investment. "As city council, we want to further profile ourselves within the events and business tourism sector," said Vandeput. "This project fits perfectly within that strategy."
#FlandersNewsService
© BELGA PHOTO/ JORIS VLIEGEN - Presentation of Corda Arena in presence of Flemish Minister of Environment, Energy, Tourism and Justice Zuhal Demir. ​ Monday 26 April 2021, in Hasselt.