Flanders concludes 'successful' economic mission to Australia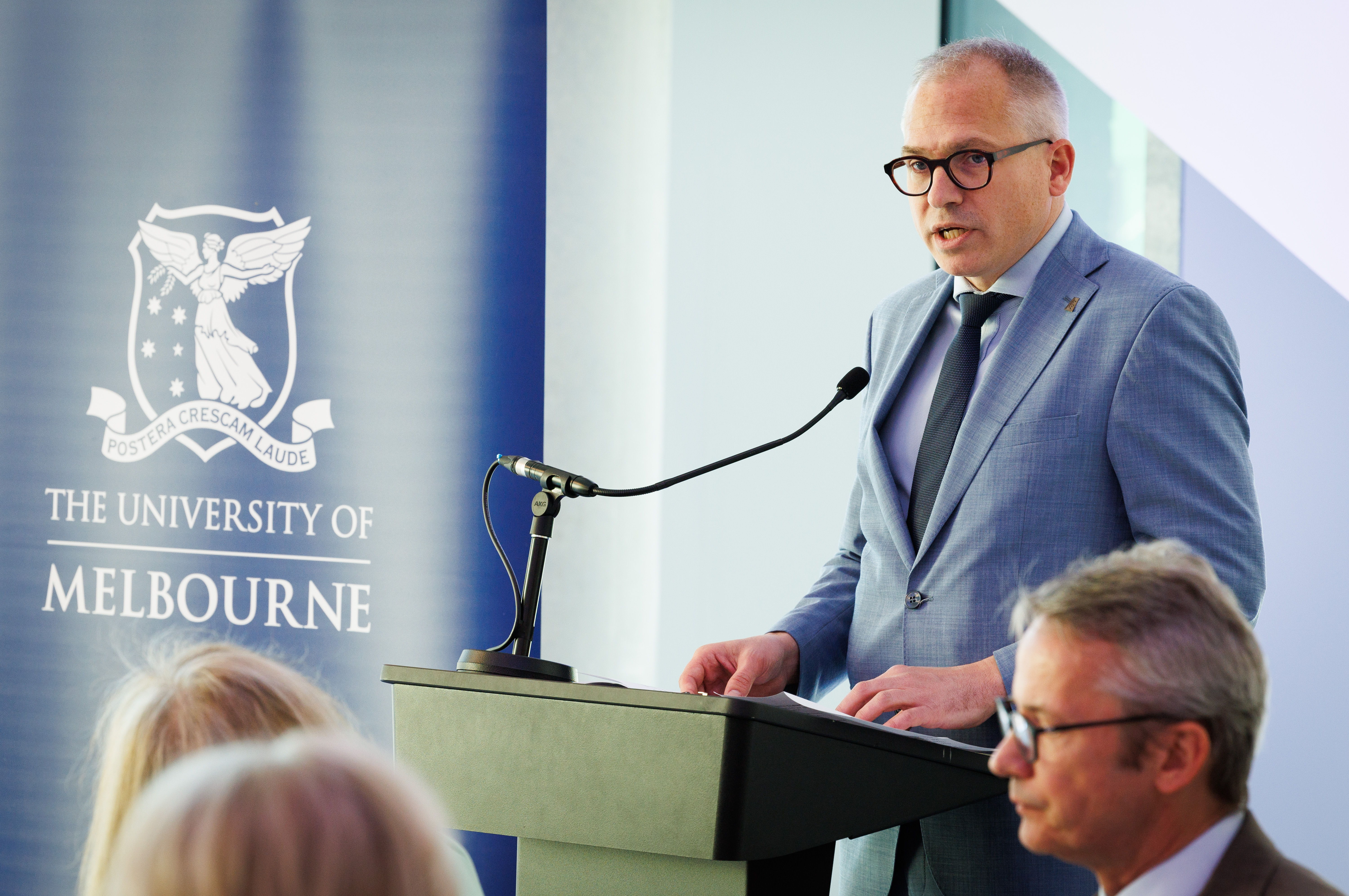 Belgium's week-long economic mission to Australia, led by Princess Astrid and attended by representatives from all three regions, ended on Saturday. Finance minister Matthias Diependaele, who represented Flanders in the absence of minister president Jan Jambon, described it as a "successful mission" for the region.
The Flemish delegation in Australia consisted of more than 100 people from various sectors. "These people come because they know they can get results," said Diependaele. He added that he had received "positive feedback" from the participating companies, institutions and universities after the mission. "Many companies already had contacts here, and these were intensified and expanded."
During the mission, the representatives focused on Flanders' role as an innovative technology hub, such as its expertise in renewable energy. Diependaele also referred to other industries, including gaming - "where Flanders is the absolute world leader" - sports technology and entertainment.
AI expertise
During the mission, Flanders also highlighted its expertise in implementing AI in education technology. Representatives demonstrated how AI can be effectively integrated into a learning environment.
"With AI, you can create personalised and tailored environments instead of one size fits all," said Piet Desmet, head of KU Leuven's itec research team. "Teachers will not disappear, but a new synergy between technology and people is emerging."
The difficult negotiations on the EU-Australia free trade agreement have not hampered the mission, Diependaele said. "Everyone has the intention to conclude this agreement, Flanders and Australia definitely want to. In the long run, such a free trade agreement benefits everyone."
#FlandersNewsService | Flemish minister Matthias Diependaele delivers a speech in Melbourne © BELGA PHOTO BENOIT DOPPAGNE