Flanders Classics Closes the Gap: equal prize money for women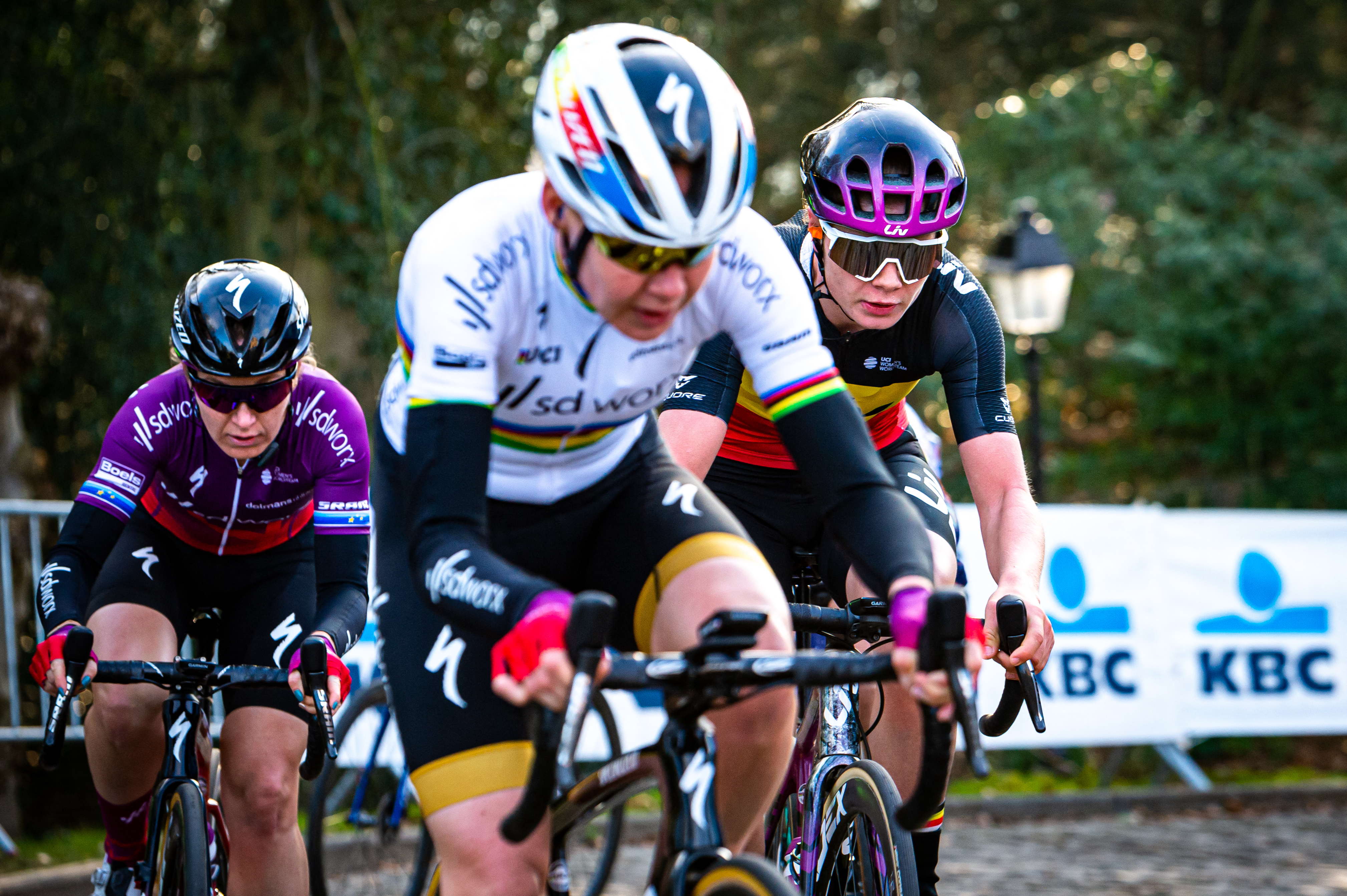 Flanders Classics equalises the prize money in men's and women's races in all Flemish cycling classics. In 2022 this was already the case for the Tour of Flanders, but now the principle applies to a all races, starting Saturday with the Omloop Het Nieuwsblad.
The measure is part of the Closing the Gap initiative between Flanders Classics and partner KMPG. This aims to build a sustainable business model for women's cycling.
"We expressed the ambition last season to equalise the prize money in all our races by 2023," Flanders Classics CEO Tomas Van Den Spiegel said in a press release on Thursday. Besides the Ronde and the Omloop, this includes Gent-Wevelgem, Dwars door Vlaanderen, Scheldeprijs and De Brabantse Pijl.
"Today we can confirm that that will effectively happen this spring. From the opening classic onwards, equal prize money is no longer an ambition, but an achieved goal. The fact that Omloop het Nieuwsblad also takes the step to the Women's WorldTour makes us proudly look forward to the start of the cycling spring," Van Den Spiegel stressed.
He clarified to Sporza that the prize money for a Monument like the Ronde is 50,000 euro, of which 20,000 euro for the winner. For the other races, the prize pool is slightly lower. "For our six races together it is around 400,000 euros," he explained.
Stefanie Pauwels, Head of Sales & Marketing at KMPG, adds. "Equal pay for women is about more than just money. The extra funds create the best conditions for female cyclists, both financially and athletically. This allows them to hone their skills full-time, excel and go full steam ahead for their sporting careers. The initiative also leads to a snowball effect. We effectively see other organisations worldwide following our example. Like the Tour de France with the Tour de France for women."
More races
With their investments, Flanders Classics and KPMG say they also want to broaden women's cycling from the bottom up. For example, on 21 May, during the youth day, the U17 and U19 riders will also get the chance to ride their Tour of Flanders. Races for U17 and U19 are also scheduled on March 26, during Gent-Wevelgem.
"Until last year, these races did not exist for young female cyclists," Van den Spiegel explains. "Investing early in the careers of young riders will have a systemic and generational impact in the world of cycling."
#FlandersNewsService | Lotte Kopecky and Amy Pieters (Ned) behind Anna van der Breggen (Ned) cycling on the cobblestone slope of the Muur van Geraardsbergen known also as Kapelmuur during the Flanders classic UCI Omloop Het Nieuwsblad 2021 Women.