Flanders and Wales sign memorandum of understanding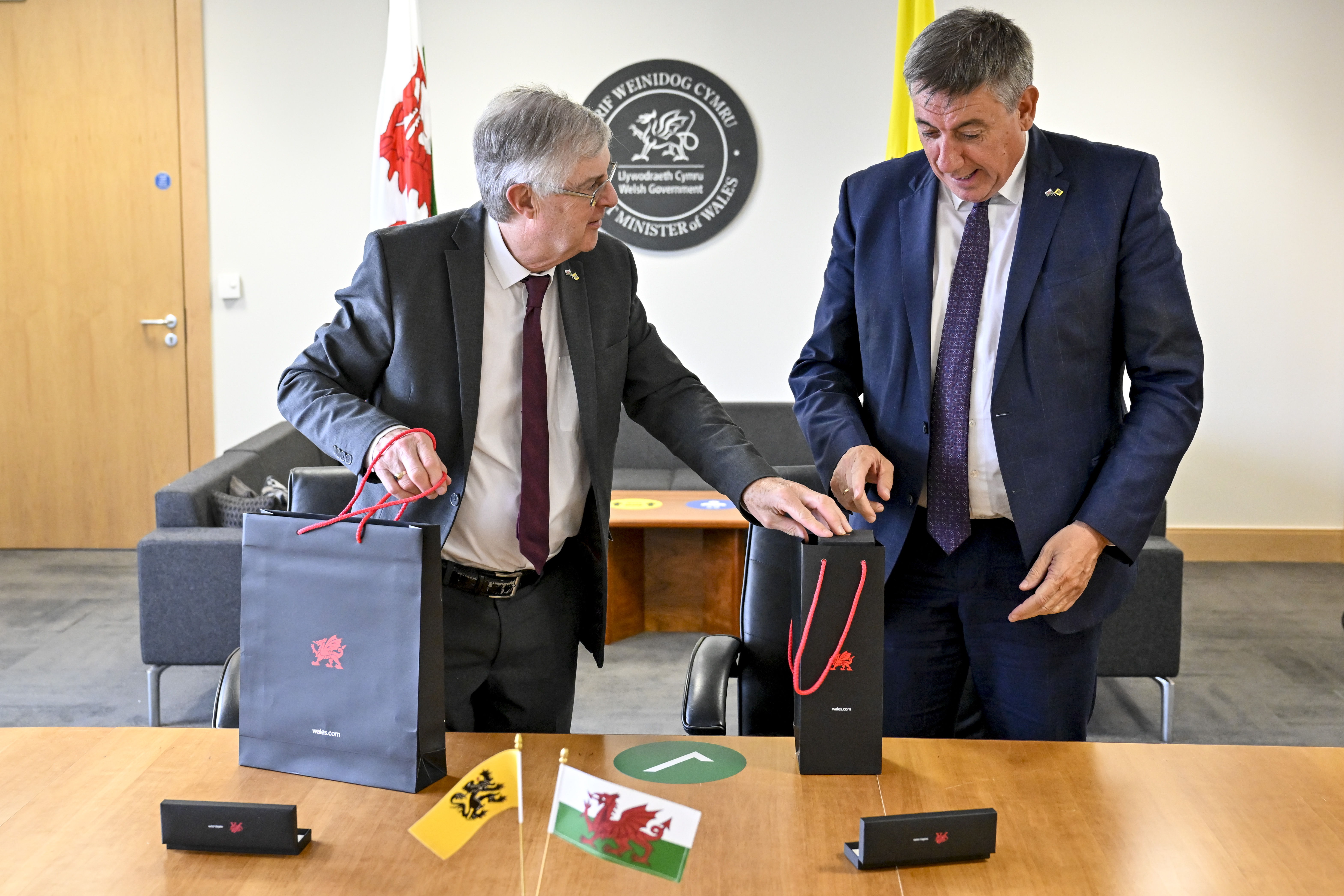 Flemish minister-president Jan Jambon and Welsh first minister Mark Drakeford signed a memorandum of understanding on Tuesday. With this agreement, the two aim to strengthen their cooperation in digitalisation. Flanders and Wales have also agreed to cooperate more closely on education, research, sustainability, language, care and culture.
Flanders and Wales are firmly committed to this, said Jambon. Wales has extensive expertise in cybersecurity, which is "a permanent concern", he said. The aim is also to increase trade between the two.
In addition, the memorandum is intended to be the starting point for an agreed framework for more structured consultation with Wales post-Brexit, as several channels for mutual contact within the EU framework have disappeared.
The government of Flanders hopes that cooperation with Wales will also inspire the governments of Scotland and Northern Ireland. Discussions have started with the Northern Ireland Executive and exploratory talks are under way with Scotland.
#FlandersNewsService | © BELGA PHOTO DIRK WAEM
Related News